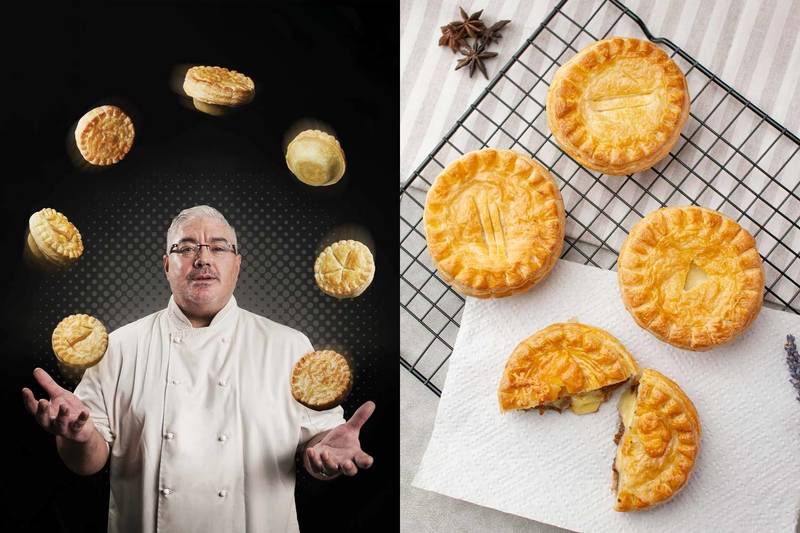 What is a multi-awarded Haut cuisine chef doing during the Covid pandemic in Jakarta? Making pies of course. Not the answer you might normally expect from someone who has been deeply involved in the creation of fine dining from his early days, but Alex is far from normal. He is in every way a larger-than-life character with a huge laugh and infectious energy that has propelled him from the rarified air of the five-star restaurants to the gritty plazas of Jakarta's malls.
The story began with four friends – Alex, Donny, Xandria and Metta, who lived and travelled around the world who were craving meat pies in the midst of the COVID-19 pandemic. And so Wickedpies was born, where every pie is passionately & individually hand-crafted, baked fresh daily with honest premium ingredients and unique wicked flavours, being out of the box and creating something new for the Indonesian culinary market.
Wickedpies is the only hand-crafted premium pie baked passionately by Award-Winning New Zealand Chef Alex Ensor who has over 25 years of experience, throughout three different continents, all of which was in award-winning restaurants and luxury hotels. His life was creating great dishes and being a part of award-winning teams who in turn garnered an extensive list of awards. He enjoys interacting with guests and loves developing the skill sets of all of his staff. He is a hands-on creative chef, with a lead from the front attitude.
His quite extensive career has taken him to the giddy heights of The Distinction Hotel, Christchurch, The Alila Jabal Akhdar, Oman, The Alila Hotel Jakarta, Indonesia, SHY fine-dining Restaurant, Jakarta, Indonesia and our real old favourite the wonderful Huka Lodge, Taupo, New Zealand. With a resume like that he is surely able to make The Wicked Pies' Brand Promise: "Quality in Every Bite".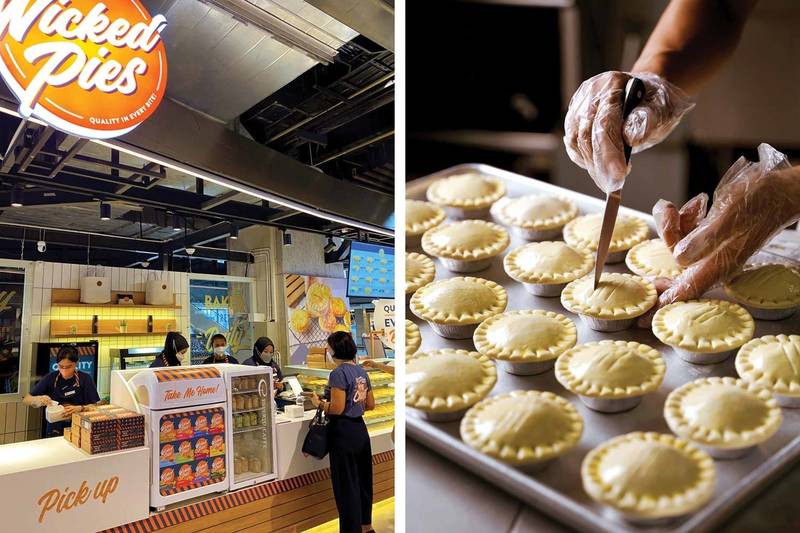 The range of pies is mouth-watering, from Feast – Minced Beef, to Feast & Melt – Minced Beef & Cheese, from Cheesy Fiery – Minced Beef, Sambal terasi, cheese, to Pepperwow – Minced Beef & peppercorn. Of course, they have non-meat varieties: Herbivore – Creamy mushroom, I'm Not Beef – Chicken Pot Pie and Popeye – Spinach, Ricotta cheese and truffle. To finish you might try the Forbidden – Salted caramel apple pie. A serious challenge.
The stores are just about everywhere now: Ashta District8 – 1st Floor, SCBD, Lippo Mall Kemang – LG Floor, Urban Farm, PIK, Mall Artha Gading – GF, Grand Lucky, SCBD and so on, you will recognize them when you see them! And when you do, just sit down order four and enjoy. We did.
Contact
Phone: +62 812-8062-6595.
Franchise enquiries: [email protected]
Instagram: @wickedpies.id
Kitchen: Jl. Blora No. 27, Jakarta Pusat 10310