APREZ Café, located at Energy Building in SCBD area, recently reopened with a new concept and a stylish Art Deco interior.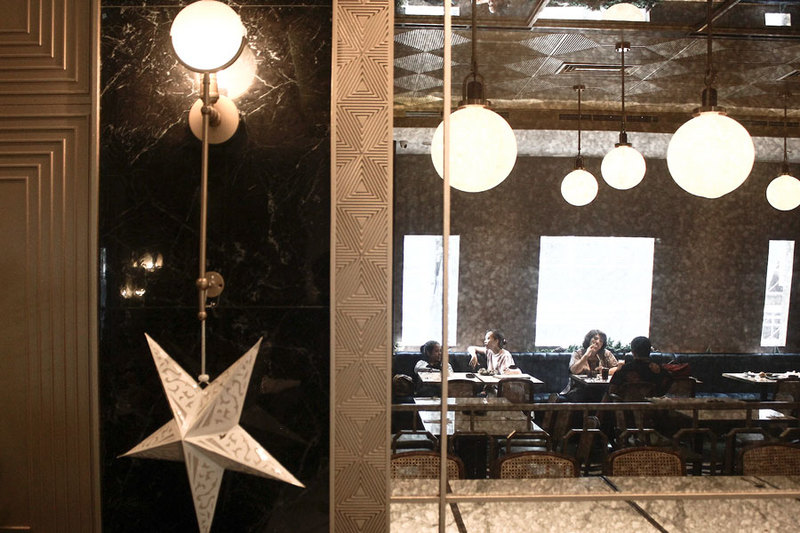 Previously known as Energy Cafe, the owners of APREZ Café decided it was time to turn over a new leaf and introduce something fresh to its customers, most of whom are office workers in the same building and area.
Managed by APREZ Catering - APREZ derives from the Italian language and means "appreciate" - the main focus of the cafe lies on impeccable customer service and delicious food and also serves as a showcase for the catering company. In addition to APREZ Café, the company operates a restaurant of the same name at Pakubuwono Residence, which is, however, only open to tenants.
Evoking images of "The Great Gatsby" and the Roaring Twenties, APREZ Café boasts a stylish interior, complete with blue velvet sofas, marble floors as well as gold and silver inlays, combining luxury with modernity. It can accommodate up to 90 guests, and thanks to its elegant decor, the cafe is often booked for private events and gatherings.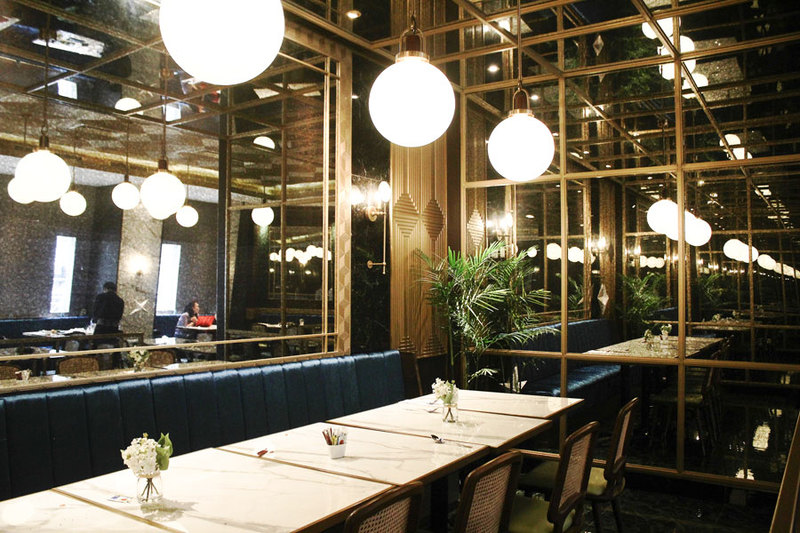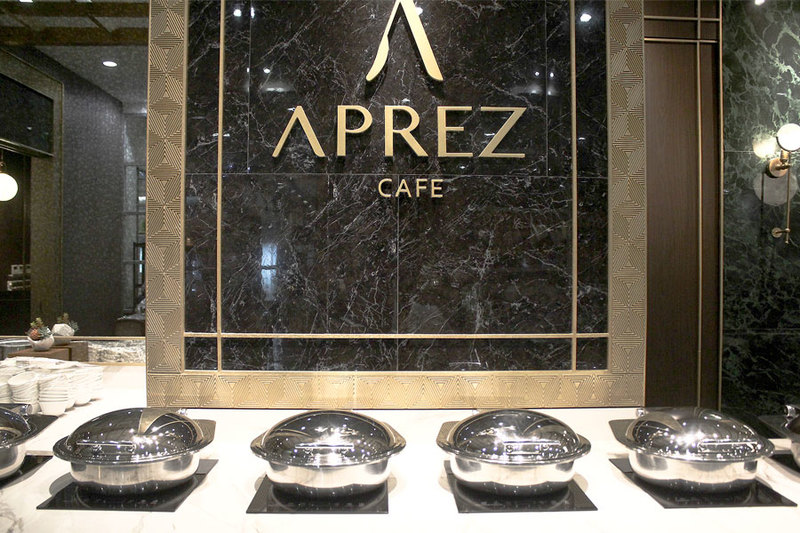 During lunch time, APREZ Café is especially popular, as it offers a daily - and very affordable - all-you-can-eat lunch buffet between 11.30 AM and 2.30 PM. The buffet includes a variety of food and beverages, ranging from appetizers such as salads, sushi and sashimi, to a selection of nine different main courses - both Indonesian and International - and the dessert corner.
Besides the lunch buffet, diners also have the option to choose from the a la carte menu, which is available for breakfast, lunch and dinner. Favourite dishes among the regular customers include Nasi Goreng Kampoeng, Gado-Gado Siram Surabaya, Nasi Soto Sumsum, Ayam Sambal Matah and Mangut Ikan Pari Asap (stingray with tumeric).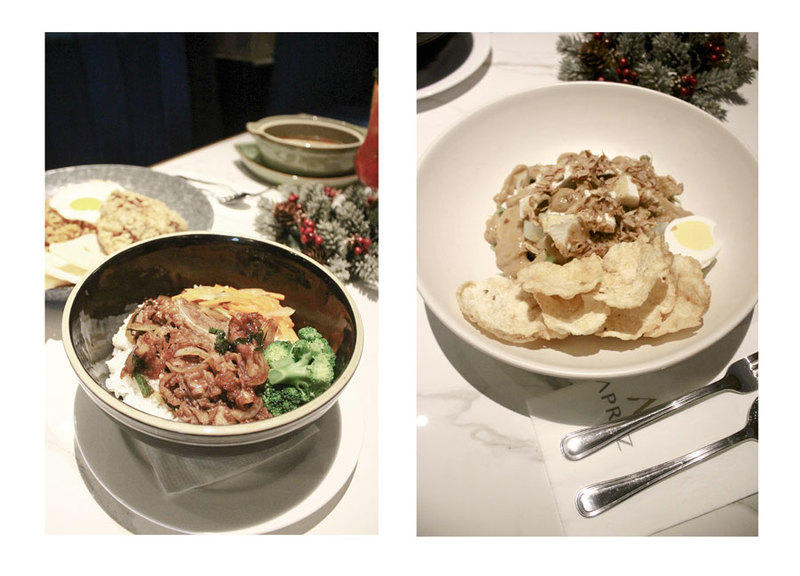 Of course, the menu selection goes beyond Indonesian cuisine: one can opt for Western classics like Fish & Chips, Spaghetti Carbonara or Pizza Margherita while slurping on one of the restaurant's many smoothies, shakes and healthy juices. APREZ Café also offers all-day breakfast - their Bubur Ayam is in fact so popular that some customers skip breakfast at home and have bubur at the cafe instead.
Another staple at the cafe are the afternoon snacks. When the lunch crowd has returned to the office, a new wave of diners shows up at the cafe, snacking on Tahu Isi, Siomay or Tempe Mendoan. And frankly, with the delicious food, generous portions and Art Deco vibe, who can blame them?
APREZ Café The Energy
Energy Building MZ Floor
Jalan Jendral Sudirman Kav. 52-53, South Jakarta 12190
T: +62 21 2995 1406
IG: @aprez_catering
FB: @aprezcatering
amuzgourmet.com
This venue participated in the 2019 BRBCA. See the winners here!