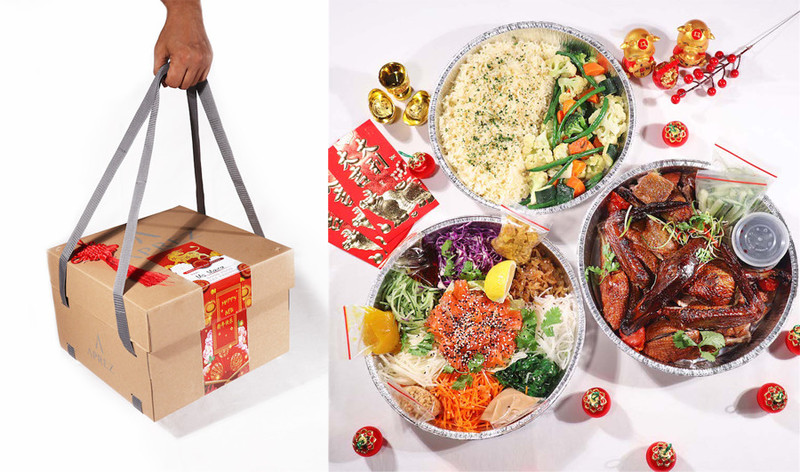 12 February 2021 marks the beginning of the Year of the Ox, the start of another Lunar or Chinese New Year. A highly celebrated day in Indonesia, this year festivities are likely to be curbed. However, this latest release from Jakarta's Aprez Cafe ensures that a delectable Chinese New Year feast can be enjoyed, no matter the situation.
The Chinese New Year hampers from APREZ present a stunning spread of favourite Chinese dishes, often eaten during the Lunar New Year. Made so that families can enjoy the flavours of this holiday from the safety of their homes, the hampers promise an authentic and satisfying dining experience.
Three different hampers are available from the popular Jakarta restaurant:-
Roasted Hongkong Chicken with Hoisin Sauce – representing happiness, health & purity. Serving it whole symbolises completeness & family unity.
Steamed Fish with Superior Soya Sauce – representing prosperity and abundance.
Roasted Duck with Hoisin Sauce – representing a happy, healthy and prosperous year.
Each menu will come with Butter Rice, Steamed Vegetable and Yee Sang for your prosperity toss. APREZ Yee Sang consists of Wakame, Jelly fish, Salmon, Lettuce, Cucumber, Carrot, Orange Dressing, Vinegar Dressing and Sesame Oil.
The hampers make for a great meal on Chinese New Year, or even as a meaninful gift for friends and acquaintances who celebrate the occassion.
The menu starts from IDR 550.000 nett per hamper, orders must be placed 3 days in advance.
For more information and orders:
Instagram:@aprez_catering
Riny +628158758744
Yenni +6289621734561
Dendy +6281807170980