Fans of Latin American culinary riches rejoice! Sudestada Jakarta is the latest addition to the city's restaurants focusing on cuisine from the region. Recently opened in Menteng, Central Jakarta, diners are invited to samples decadent Argentine cuisine.
In leafy Menteng, the spacious grill, bar and café seats 120 people comfortably in its indoor and outdoor areas. Step inside the restaurant and be transported to Buenos Aires. Incorporating contemporary modern character with casual rustic touches and exposed brick walls, Sudestada boasts natural light from its floor to ceiling glass windows and embodying Argentinian culture with vibrant murals.
A huge framed photo of the El Caminito building — a landmark tourist destination in the La Boca district of Buenos — dominates the dining room with high ceilings that gives the space an airy feel. Diners will notice greenery and flowers decorating the neoclassical-styled arched balconies, accessed by the its signature Argentinian-style bright yellow spiral staircase.
Chef Victor Taborda heads the kitchens here. With his Argentine roots, Chef Taborda — who also owns the restaurant— has designed the menu featuring dishes like the much-loved Asado, a traditional meal where family and friends gathers around the grill. An Asador (outdoor fire pit) and the 1.4-metre charcoal grill specially imported from La Vaca Tuerta Parilla are all here
What could be the perfect partner to Argentinian-style cooked meats other than the nation's prized condiment, chimichurri. Made fresh daily, it is generously spread over grilled meat and is also served at the table for dipping.
The restaurant offers a sharing style menu, and dishes are cooked according to recipes handed down through generations of Chef Taborda's family Neuquen Patagonia. Dishes include the Chef's signature Hand-cut Beef Empanadas.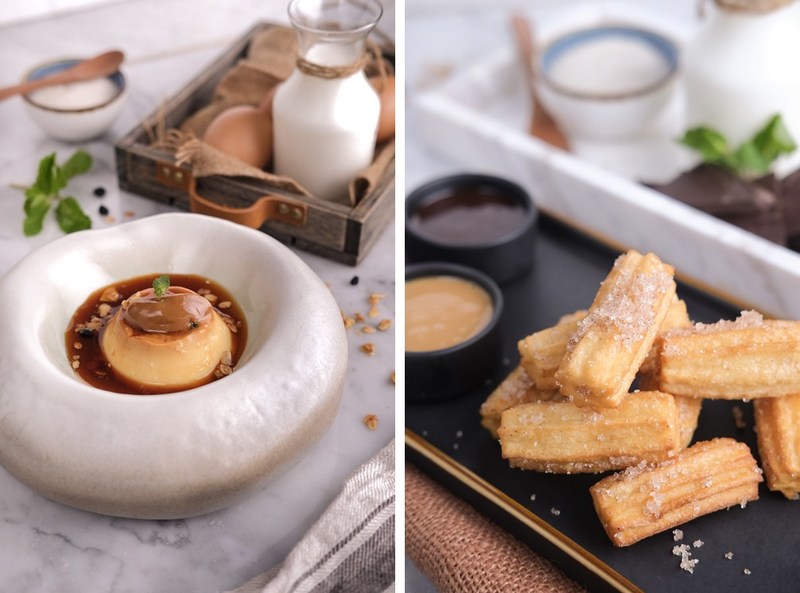 Homemade Salchichas or minced pork and beef sausages are also an Argentine staple, made fresh in-house and lightly seasoned with paprika before grilled until juicy. The thick crust Argentinian-style pizza is also must try completed with its generous Argentine-style mozzarella cheese. The diners will not miss the star of dish ranging from Ojo De Bife or the rib eye, Bife De Chorizo or the Striploin and Tira de Asado or short ribs.
Sudestada also captures country's culinary culture for dessert such as Argentine classics, Dulce de leche or caramelised condensed milk which is often used as a sauce of a spread. Sweet treats include Flan Caramelo, bite-size Churros con dulce de leche and Alfajores (caramel sandwiched, shortbread cookies) are perfect combo to finish the dish.

In addition to the main restaurant, Sudestada also features a café that is ideal for pre-office breakfast, light lunches or that afternoon treat. Guests are welcome as early as 7a.m. to enjoy a cup of house blended coffee. Enjoy a refreshing smoothie bowl or the house-signature Spanish Broken Eggs to fuel the day. By lunchtime, hearty Matambre sandwich or Gaucho burgers are also available.

Sudestada, Argentinian Grill in Jakarta
Open Daily 7 am to 11.30 pm
Jalan Irian No.15, Gondangdia
Menteng, Central Jakarta
+62 813 3126 5567
[email protected]
www.sudestadagrill.co