In Jakarta, there is no shortage of restaurants serving traditional Padang or Sundanese cuisine. Balinese restaurants, however, are scarce – which is a pity because Balinese cuisine is rich in flavour and atmosphere, perfectly representing the beauty of the island.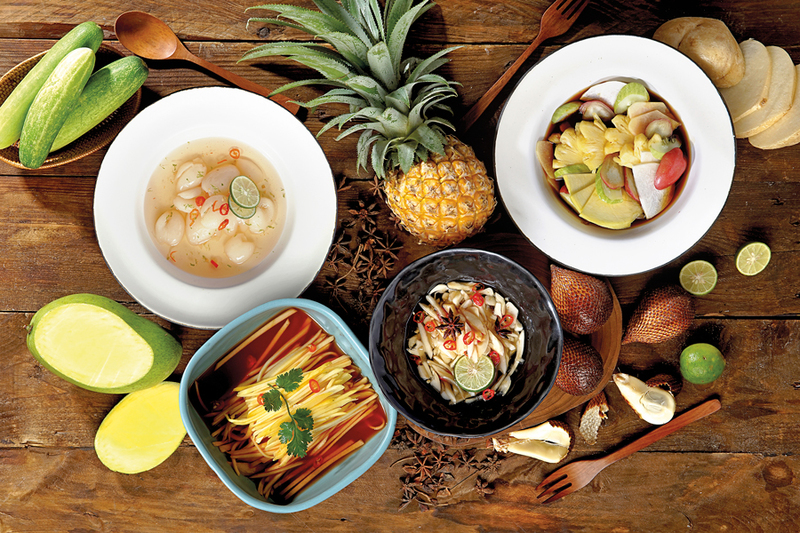 This observation has inspired Boga Group to open Putu Made, a new restaurant on the fifth floor of Senayan City in South Jakarta – in an attempt to fulfill the city's many foodies' craving for authentic Balinese food.
Boga Group has acquired the expertise of experienced Chef Mandif Warokka to bring the philosophy of Balinese cuisine and its authentic flavours to Jakarta. The restaurant follows the typical Nusantara culinary concept of basa genep (complete seasoning) and traditional cooking techniques, using ingredients such as galangal, turmeric, ginger and kaempferia galangal (aromatic ginger) to create the right taste.
One of the most popular Balinese dishes, and also available at Putu Made, is Bebek Betutu (slow-roasted whole duck). Chef Mandif wraps the duck in dried palm leaves (upih) and cooks it until the meat is soft and tender, and the spices and seasoning can seep into both meat and bones.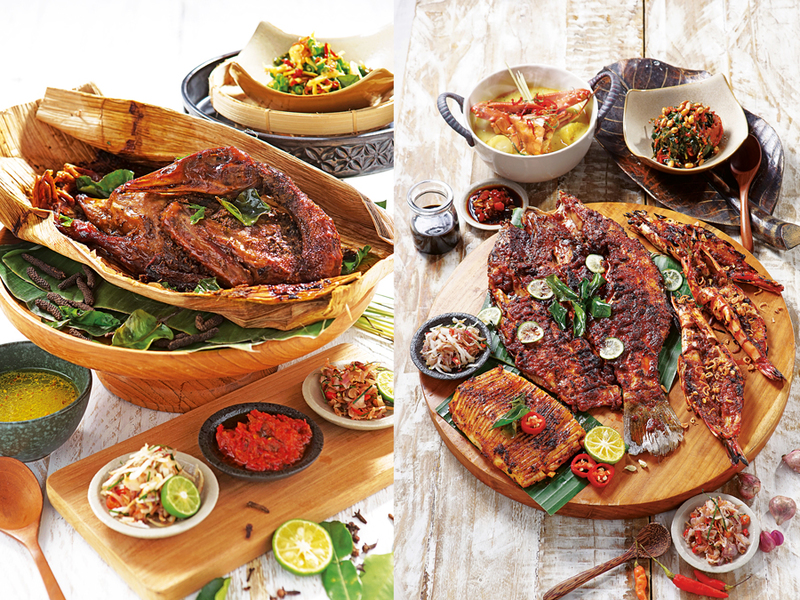 Inspired by the famous beachside seafood restaurants at Jimbaran in Bali, Putu Made restaurant features a live grill – here, diners can take a peek at what is being prepared for them, from barramundi fish, prawns, squids as well as chicken, lambs and snails, all of which are grilled using coconut husk, not gas, to get the best smoky aroma.
Putu Made also offers the Lawar Platter, an impressive assembly of mixed vegetables, like grilled sweet corn, long beans and typical Balinese vegetables with roasted coconut, fried prawns and Balinese blended spices.
In this restaurant, the menu also includes other dishes that are rarely found in Jakarta, such as Cran Cam (clear chicken soup with shallots), Rujak Kuah Pindang (fresh fruits with sauce derived from fish stew water), Pisang Rai (coconut banana) and Klepon (green-coloured balls of rice cake filled with liquid palm sugar and jackfruit and coated in grated coconut). Looking for crispy dirty duck? Putu Made has the best version: the savoury duck is served perfectly crispy, accompanied by various sambals.
Of course, a true Balinese dining experience can only be complete if the atmosphere of the restaurant is as vibrant, mystical and remarkable as the island itself. Putu Made also delivers in this regard: the contemporary interior design is a true testament to the beauty of the Island of the Gods.
Putu Made - Flavors of Bali
Senayan City, 5th Floor. Jl. Asia Afrika No. Lot.19
Central Jakarta 10270
Opening Hours: 10AM - 10PM (Everyday)
Phone: +62 21 7278 1519
IG: @helloputumade
FB: Putu Made - Flavors Of Bali
Email: [email protected]
http://putumade.id/
Vote for this restaurant in the BRBCA