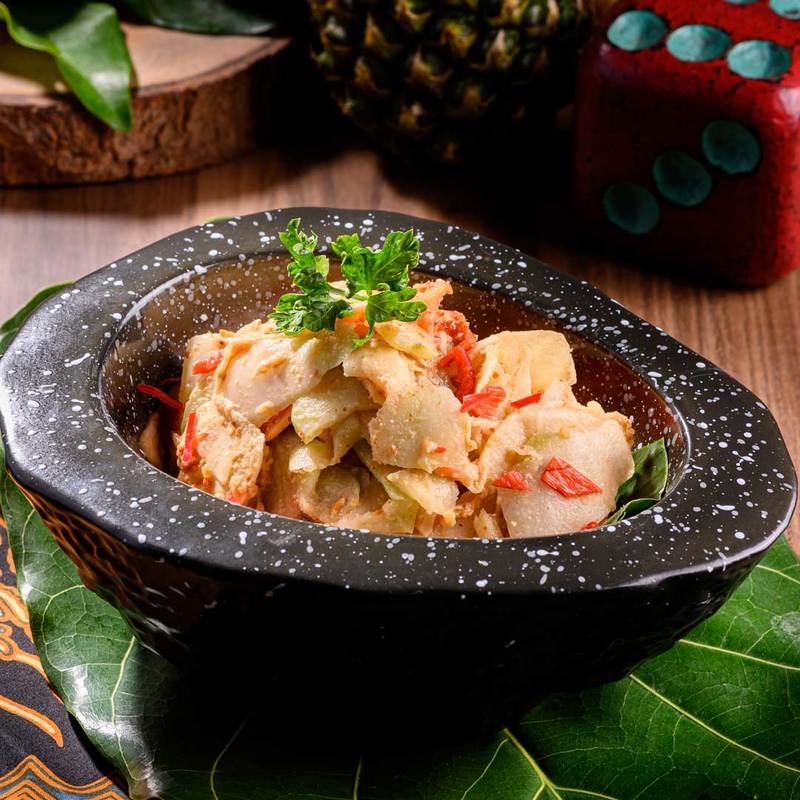 The newly launched Indonesian restaurant carries local design features and culinary footprints from several major provinces, including Jepara, Surabaya, Bali, Makasar, Palu, Semarang, Banten, Padang and Yogyakarta. The key words involved here as the restaurant's objective is a warm and welcoming ambiance, bringing back these values as it were shown proper in the old days.
Chefs Andry Ekaprasetya and Chef Andik Wahyudi are at the helm of Djaman Doeloe Resto and Bar, and they are committed to recreate some of Indonesia's most legendary dishes using fresh ingredients and contemporary presentation.
Some of the dishes you can expect to enjoy at Djaman Doeloe Resto and Bar include the Rujak Serut Ambar Ketawang, a mixed fresh fruits dishes known to originate from Yogyakarta, a province rich in the dish's original ingredients. The platter comes completed with a unique sauce made from molasses, Javanese spices and cashew nuts. It is said that the dish was once preferred by the royal family of Sultan Hamengkubuwana.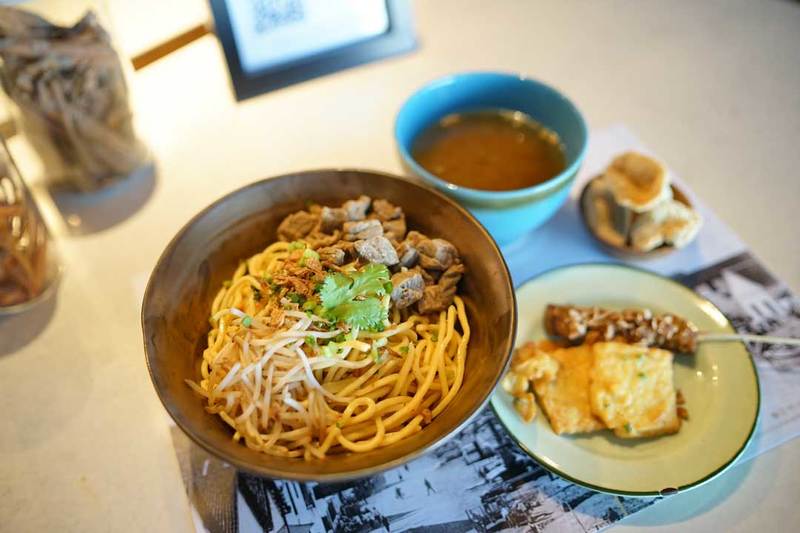 Another legendary offering you must absolutely try is the Mie Ongklok Dieng. Originating from Wonosobo by Pak Muhadi, a chef at a Dutch restaurant in 1887, Ongklok describes a bamboo stringer used in boiling noodles. This dish comes with tempe kemul, tofu crackers, beef satay and daging sanding lamur.
Djaman Doeloe Resto and Bar is located at the M3 level of Hotel Four Points by Sheraton Surabaya, Pakuwon Indah. The restaurant opens daily from 11AM to 10PM. As part of its health and safety commitments to customers, Djaman Doeloe Resto and Bar applies a number of protocols, including the use of government approved disinfectants, reducing physical interaction with objects by using a comprehensive e-menu, masks and gloves for staffs as they remain 2 metres away from guests, as well as spaced table setting and hand sanitisers all around strategic locations within the hotel and restaurant.
"We are truly delighted to welcome you to Djaman Doeloe Resto and Bar, where you can explore the rich heritage of Indonesia's culinary offerings safely thanks to our compliance with every new normal health and safety procedures. Please indulge in our Four Points' unique uncomplicated service," General Manager of Four Points by Sheraton Surabaya, Pakuwon Indah shares his assurances.