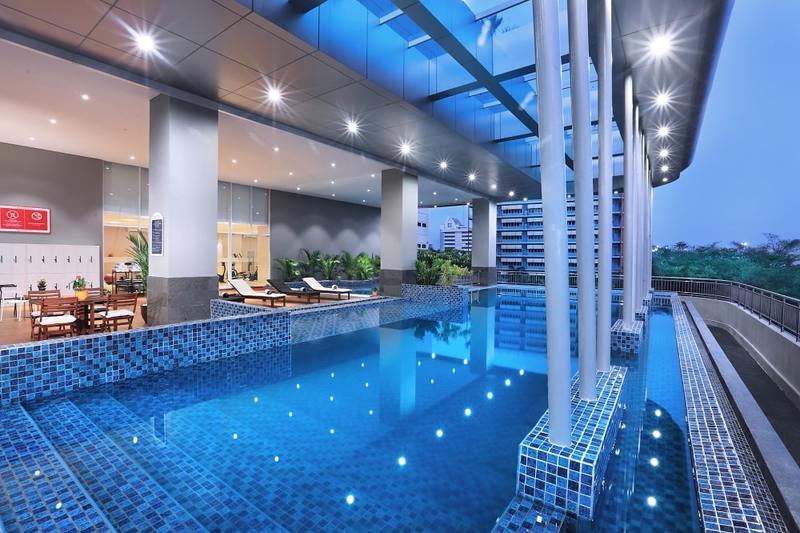 Welcome to the beginning of a Chinese New Year on 12 February 2021, Rasamala Outdoor on the 3rd floor of the Aston Kartika Grogol Hotel & Conference Center a four-star hotel surrounded by entertainment, business, education areas, is offering a wonderful dining experience.
You can enjoy Chinese street food spread on the buffet, offering an amazing selection of tempting dishes including Assorted Dimsum such as Hakau, Siomay, Tofu Skin Roll, Bakpao, Fried Wonton, Gyoza, Peking Duck and Roasted Chicken Hong Kong. Noodle Corner such as Hong Kong Noodle, Vegetable Fried Rice, Seafood Fried Rice, Chicken Fried Rice, Beef Fried Rice, Shish Lien Chicken. Mongolian BBQ such as Slice Beef, Chicken, Sea Food, Meat ball, Chikuwa with Assorted Sauce such as Black Pepper, BBQ, Teriyaki, Bulgogi. Assorted Skewer such as Chicken Skewer, Fish Ball Skewer, Salmon Ball Skewer, Crab Stick Skewer, Beef Ball Skewer.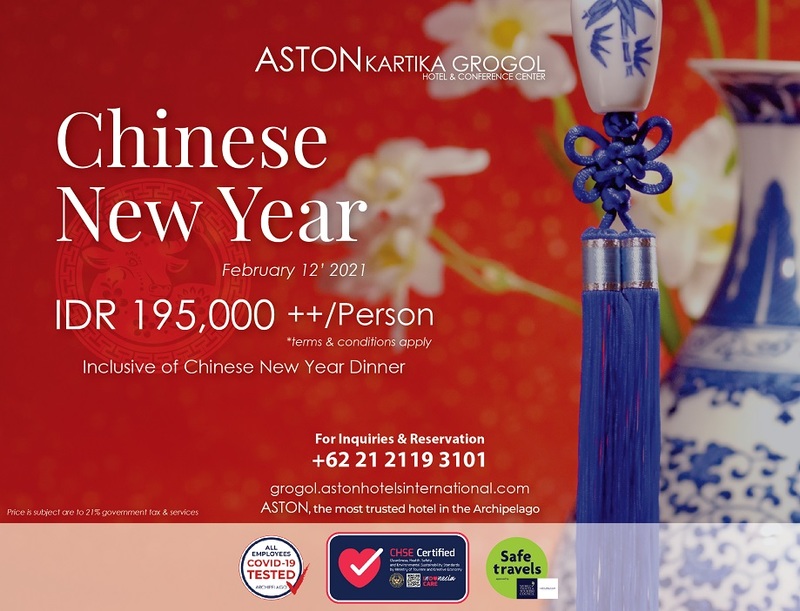 If that is not enough there is also Chinese Soup Corner such as Chicken and Crab Meat Soup and Hot and Sour Soup, and Assorted Chinese Dessert and Candy. Rasamala Outdoor will serve Yusheng at every table during dinner time, Yusheng is often served as part of a multi-dish dinner, usually as the appetizer due to its symbolism of "good luck" for the new year.

Rasamala Outdoor offers Chinese New Year Buffet dinner at IDR 195.000 ++ per person, all prices are subject to prevailing government tax and service charge.
For more information and reservations, Please call + 62 21 211 93101 or whatsapp +62 812 3181 7557 or email to grogol.astonhotelsinternational.com