The presence of Nam Thai Kitchen and Bar, part of Jittlada Group, adds to the growing list of solid Thai restaurants in Jakarta. Located on the Ground Floor of PIK Avenue in North Jakarta, currently deemed as one of the most hip areas in town, the restaurant quickly garnered raves from enthusiastic local foodies.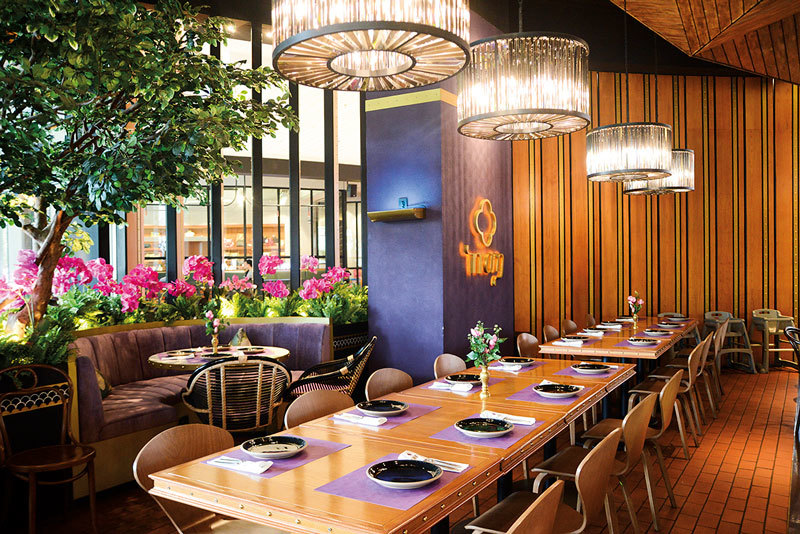 Thanks to its modern yet authentic Thai cuisine, it isn't hard to fall in love with Nam Thai.
Tom Yam Goong, traditional Thai soup with prawns, mushroom and lemongrass is an obvious favourite choice, while the restaurant's signature, Khao Ohb Maphaoon, offers a different fried rice experience—prepared with minced pork, dried mixed vegetables, coconut flesh, cashew nut and served in a young coconut shell. Another top pick here is Goong Phad Prik Kea, stir-fried prawns with garlic and chillies, which pairs perfectly with the fried rice.
For dessert, try Lod Chong, a bowl of sweet concoctions containing corn, taro, green Thai tapioca noodles and black sticky rice with coconut milk. If you're into fancy drinks, do bring it up a notch with Lychee Lemon Soda.
In Thai language, nam means water—an important element in the biggest celebration in Thailand known as Songkran (Thai New Year), where for days people would pour water on the streets and on each other, as well as in temples as they pray for ample rainfall in the growing season to come.
By paying homage to Thai culture—through food and ornate Thai-style interior design—Nam Thai seeks to present the best of what Thailand has to offer. An added bonus would be that the place is also an Instagram-worthy spot.