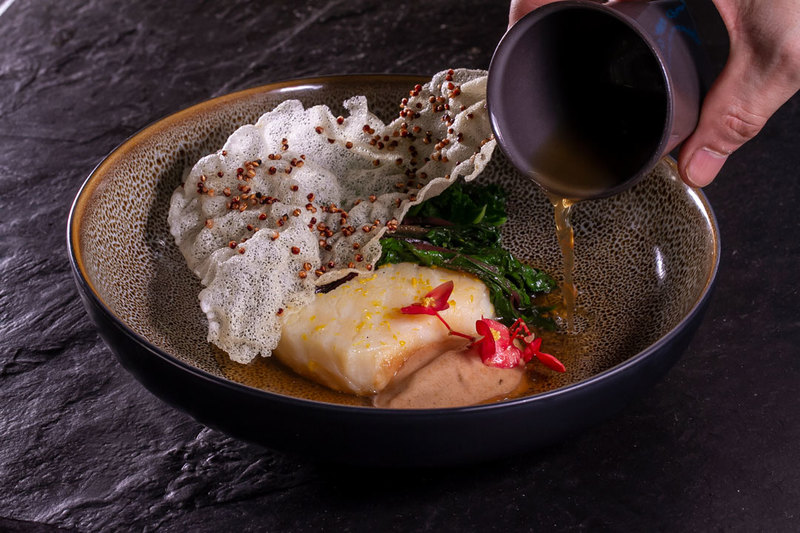 Karbon by The Dining Room is the name, and the idea is to bring together some of the best elements of dining in one go: an open kitchen experience with charcoal, fire, artisan barbecue flavours, topped with smoky cocktails. First of all, let me just stress here that The Dining Room has been revamped to follow a meticulous health and safety standards, meaning you will see everything where it's supposed to be, but according to new normal setting. Capacity is now half, around 20 to 25 on a busy evening. Tables are comfortably and safely distanced. The entire staff from kitchen to floor, clad in gloves and masks. Best of all, none of these practices dampen the glamorous ambience of The Dining Room.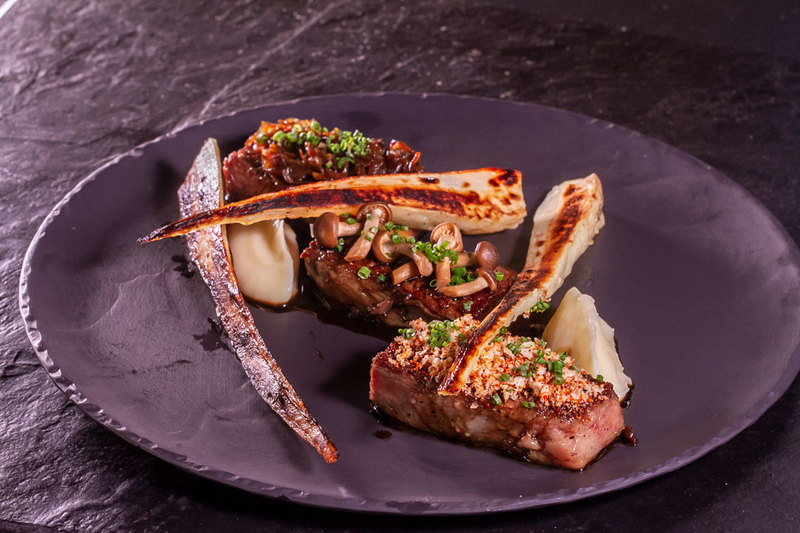 The dining experience starts off with fresh, homemade bread and butter, and even from there you can already feel the deliciousness. Look for the charcoal butter from the butter platter, as it absolutely offers a distinct smokey, buttery start to warm up your palate.
It only gets better from there, with dishes that are carefully crafted to please. A highly coveted appetizer is the Wagyu Carpaccio served with smoked Cipriani sauce, chive oil and carbon crackers. The wagyu carpaccio entices your taste buds and rouses them to life complemented with the exotically fresh sauce.
The Chilean Seabass—already a prized produce on its own—is plated with kombu, brown butter miso, puffed quinoa and an assortment of Asian greens. This dish is a refreshing take serving bounties from the sea, with the seabass delightfully juicy and tender at every bite. Crunchy crackers provide a complementing texture that displays Chef Matias Ayala's creative prowess in playing with each available ingredient.
Other delightful delicacies you must not miss from Karbon by The Dining Room includes Smoked Ricotta Tortellini with caramelized onion and chicken broth, King Crab with lemon puree, chives and grilled tomato gazpacho, and a number of premium cuts with garnish and sauce.
There are too many options to mention in detail, so we feel like sharing the entire menu of Karbon by The Dining Room below. The best way to explore this experience is to come to The Dining Room and let your own palate be dazzled!
Click here to find out more and reserve your table!