Chaiholics Authentic Tea Company arrives in Jakarta, presenting a bistro-style establishment specialising in tea creations. Nestled in the lobby area at JW Marriott Hotel - Kuningan, the Singaporean tea café serves premium collection of tea beverage alongside its curated menu for Jakarta patrons.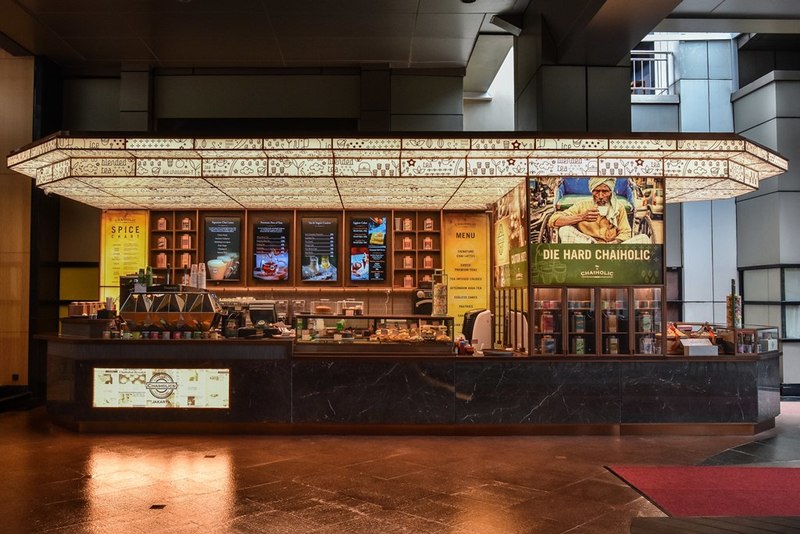 After revamping its terrace area in the lobby, JW Marriott guests can now enjoy leisure time while sipping a cup of tea at Chaiholics. The first flagship bistro in Indonesia offers an on-the-go tea and Chaiholics experience at its chic establishment. Amidst a cosy and classy al fresco setting, Chaiholics greets patrons with its irresistible exotic tea aroma within easy access from the hotel's lobby. It's an invitation for guests to stop by.
Whether going for a quick chai or having a leisurely afternoon with colleagues, Chaiholics provide all access to its tea creation from freshly brewed single origin to pure and spiced tea latte beverages. Here, one may experience some of the premium teas, such as the prized Bulgarian Rose Tea, a tea collection planted on the tea garden where the Honourable Dalai Lama drinks his tea in Himalayan mountains today.
At Chaiholics, chai latte comes in six different natural spiced flavours namely Classic Masala, Zesty Ginger, Refreshing Lemongrass, Aromatic Cardamom, Summer Rose and Chocolate-T. Here, chai lattes are uniquely brewed using an Italian-made customized manual espresso machine called 'Chaipresso'. Chaiholics is truly the master of tea as it is also the first tea cafe chain with a patent of espresso styled chai latte machines in Indonesia.
Their specialties also include tea and yogurt coolers, a refreshing overnight tea infused concoction with a twist. A yummy tea-infused soft serve Summer Rose and Chocolate-T ice cream and yogurt variety are definitely a treat for the sweet tooth.
Tea time won't complete with cake. Don't worry! Chaiholics also brings its signature eggless cakes such as the Orange Pound, Lemon Peel, Dark Chocolate and Fruit Cake. Those coming for lunch or dinner, some of savoury delights include the mouth-watering Chicken Tikka Charcoal Croissant, Oxtail Sambal Koja and Oxtail Samosas are among available dishes at Chaiholics, freshly made by JW Marriot's culinary team in Jakarta.
With a spacious area accommodating up to 70 seats. Chaiholics opens daily from 7AM to 11PM, cater guests who need tea time in the morning or leisure dinner at night. As one leaving the room, check out Chaiholics unique merchandise collection such as Tea-Shirts Teapot Treasure Hampers, 3-in-1 Tea Gift Sets, Premium Cookies and a variety of 50g retail tea tins.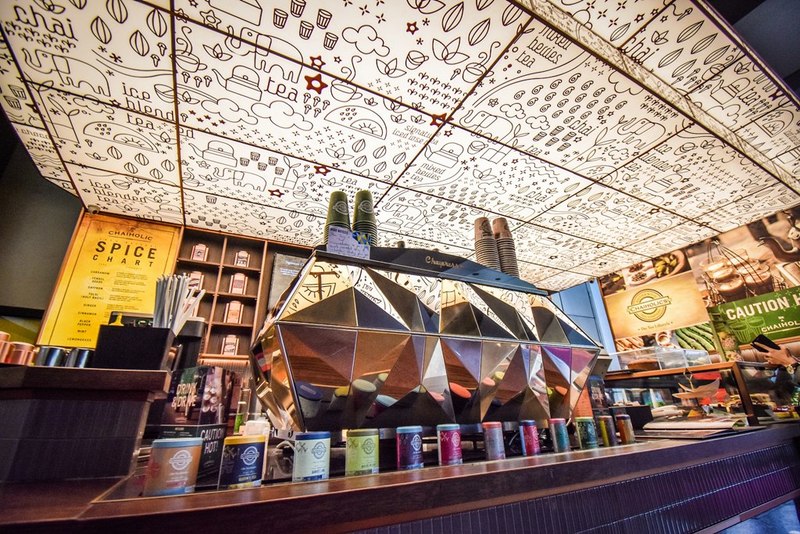 Chaiholics Authentic Tea Company
Lobby Terrace at JW Marriott Hotel
Jalan Dr. Ide Anak Agung Gde Agung Kav E.1.2 No. 1&2
T: +62 21 5798 8888
IG: @chaiholics.id
FB: Chaiholics.ID
www.marriott.com/jktjw