Italian food is loved the world over and so, too, in Jakarta. Rich, starchy - and delicious, the cuisine provides a level of culinary comfort that is perfect for both home cooking and fine dining. NOW! Jakarta has curated a list of a few neighbourhood Italian restaurants that are well worth a visit.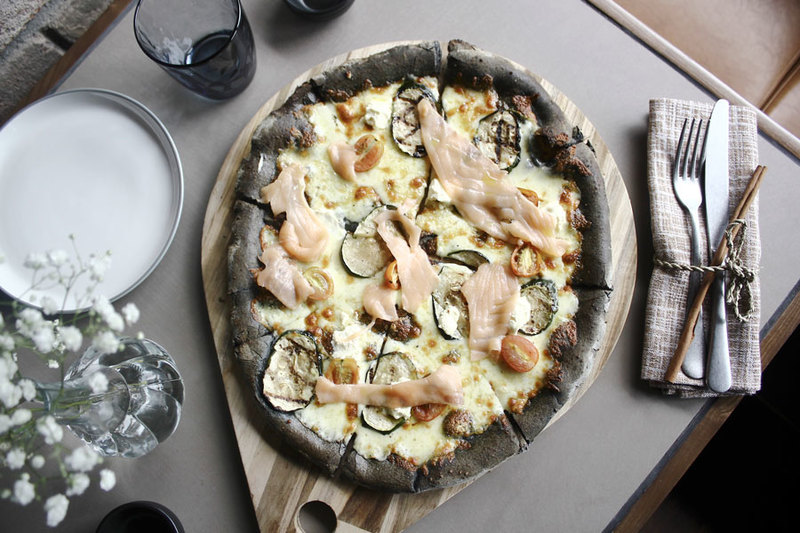 ROSSO
Rosso (at Shangri-La Hotel Jakarta) offers down-to-earth and authentic Southern Italian cuisine, and an interesting selection of world-class wines, in a friendly and informal atmosphere. Fresh handmade pastas and pizzas are prepared daily by our team of skilled and passionate chefs. Located in the Shangri-La Hotel Jakarta the restaurant is the ideal place to meet up with friends and family or perhaps even for a business lunch.
Shangri-La Hotel Jakarta
Jalan Jendral Sudirman No. Kav 1 Central Jakarta 10220
T: +62 21 2922 9999
E: [email protected]
www.shangri-la.com/jakarta
This venue participated in the 2019 BRBCA. See the winners here!
MAMMA ROSY
Mamma Rossy is essentially like a home that pays tribute to Italian food. Home-made cooking and traditional drinks are on the menu in this restaurant that has been in business for years. Diners are consistently treated to the best, homemade dishes prepared with much passion and zeal.
Jalan Kemang Raya 58
T:+62 21 7179 1592
E: [email protected]
www.mammarosy.com
TOSCANA
In business for 22 years, Toscana features gourmet eclectic food served in traditional style. A straight foward but elegant restaurant that serves up a menu usually only seen at five-star establishments. The award-winning restaurant offers a delectable menu that is sure to please even the toughest of critics.
Jalan Kemang Raya 120
T: +62 21 718 1216
E: [email protected]
www.toscanajakarta.com
AMBIENTE
Located in Hotel Aryaduta in the heart of Jakarta, Ambiente is one of Jakarta's oldest Italian restaurants. Recently reopened it is a sophisticated, upmarket eatery that offers diners the best Italian food presented by chef Matteo Meacci. Ambiente has partnered with food suppliers who understand the need for perfection with imported and local ingredients used throughout its menu of antipasti, salads, steaks, homey natural soups, pasta and exquisite deserts
Hotel Aryaduta Jakarta
Jalan Prajurit KKO Usman dan Harun No.44-48 Central Jakarta 10110
T: +62 21 2352 1234
IG: @ambienteristorante
FB: Ambiente Ristorante
www.ambienteristorante.com/
This venue participated in the 2019 BRBCA. See the winners here!
BISTECCA
The steadfast, restorative institution for urban carnivores, Bistecca is an Italian-American restaurant from the Union group. At once chophouse with pedigree and featuring a red-blooded menu and a martini bar, the restaurant pays homage simultaneously to the the great New York steakhouses as much as it does the classic restaurants of Florence. The perfect spot for a casual meal or a more formal gathering, fine Italian wines are paired with a range of delectable dishes that are prepared and served in unpretentious ways.
18 Parc Place SCBD Tower C Ground Floor Patrol Haur Geulis Kav 52-53 South Jakarta 12190
T: +62 21 5151 660
IG: @bisteccajkt
FB: Bistecca
www.bisteccajkt.com