Think Indonesian classics and old-fashioned favourites in a cozy atmosphere. At SCBD's newest kid on the block The Pallas, the food is no nonsense, the mood intimate.
Situated at Fairgrounds, in the space that used to house Potato Head Garage, The Pallas is yet another exciting venture of All In, the entertainment group that brought us Fable, Mirror Bali, Odysseia and Gardin Bali. With such a long and reputable portfolio, it wouldn't come as a surprise if The Pallas will soon become the next big thing on Jakarta's dining scene.
In terms of food, The Pallas offers something quite different from its sister establishments, with a focus on rijsttafel, an elaborate meal presentation popularized by the colonial Dutch.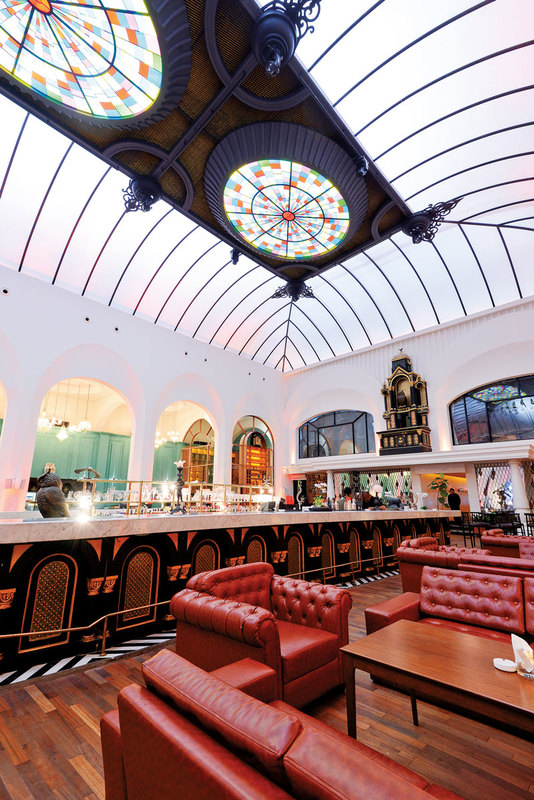 "We chose Indonesia in the yesteryears as a theme, as we believe this period has its own uniqueness and romantic sentiment. Design-wise, we play with Indonesian vintage elements, like rattan chairs and wooden decorations. And for the food, we offer rijsttafel menus with selections of West and East Indonesian feasts. In the near future, we're planning to add more rijsttafel options so visitors can explore more of the rich Indonesian culinary heritage," explained Chef Ivan Leonard Mangudap, Corporate Executive Chef of All In Group.
By using only the highest-quality ingredients and maintaining original cooking methods, Chef Ivan and team hope to amp up the dining experience at The Pallas. "Many people assume that when it comes to flavour, nothing beats the originality of street hawkers. We want to change that assumption. Although The Pallas may radiate a fancy atmosphere, we do serve the most genuine traditional cuisines. It's comfort food in a cozy setting," he added.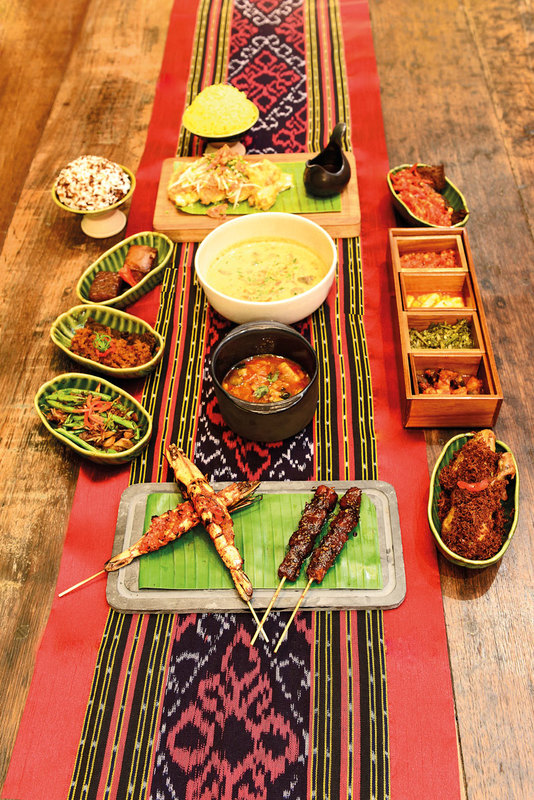 So, there you have it. The next time you crave for some authentic West Indonesian fares – Dendeng Batako, Sambal Goreng Ati, Sate Kambing or Rendang Paru – why not head to The Pallas? Whatever your liking, the options here are aplenty. Other popular items include Empal Gentong, Nasi Tuk-tuk Oncom and Sate Maranggi – classic dishes from West Java. We should also mention that the bar at The Pallas offers a respectable selection of wine and spirits.
Great dining experience aside, the restaurant also provides an extensive space that can cater up to 2,000 people. With its cutting-edge facilities that include sophisticated lighting and sound system, it's perfect for hosting various events, from private parties to corporate gathering.
The Pallas opens everyday from 11AM to 2AM. To stay in loop with what's happening there, follow its Instagram account @thepallas_allin.
The Pallas
Fairgrounds, SCBD Lot 14,
Jl. Jenderal Sudirman, SCBD, Jakarta