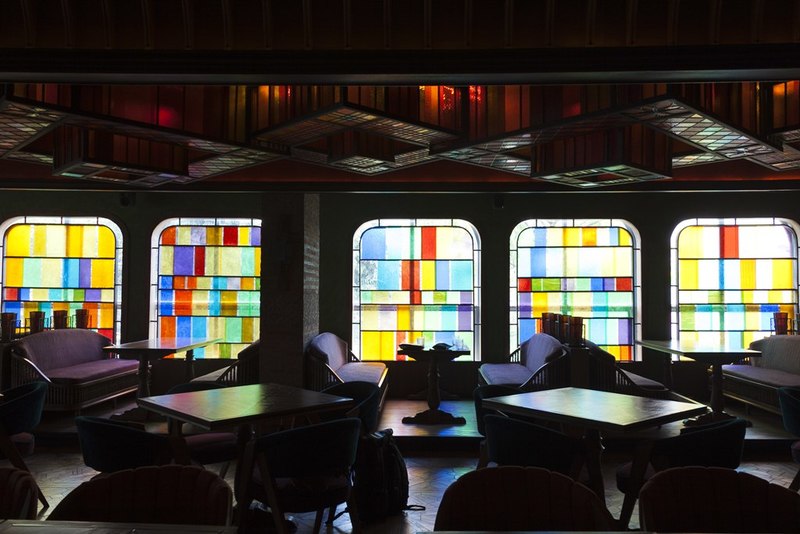 People could find plenty of tapas places around the city but Nidcielo is one of its kind that goes creative through its collection of tapas, fusing an ulterior Japanese twist on the diner's table.
Situated on the second floor of SOHO Gunawarman 61, Nidcielo diffuses a vibrant ambiance that impresses anyone who stops by. One comes here to lit up their mood as people could not look away from their sight from an arrangement coloured tiles up on the stained glass ceiling. Inside the roomy establishment, Nidcielo sets up a Spanish-style interior with contemporary Japanese architecture that allows one to have an intimate moment. Invite your colleagues and friends for the evening conversation and dinner around luminous lighting that inspirit the night along with DJs rhythmic music in the background.
Right at the front, one is welcomed by a friendly bartender and mixologist who will offer you a reference to sip their signature cocktails before having dinner or casual meetings in the dining room. Spoil yourself with a mild concoction of Nidcielo's signature Vermut Con Soda Rojo and Vermut Con Soda Blanco which help you to find 'Friday feeling' especially after busy hours.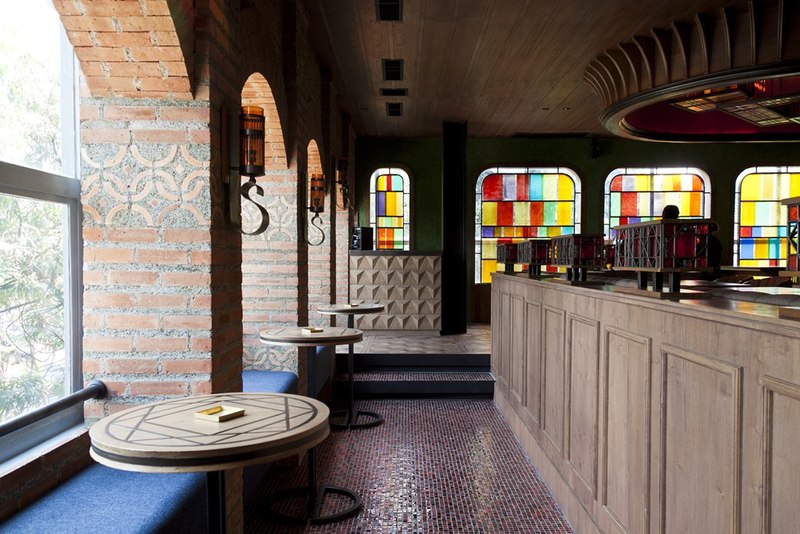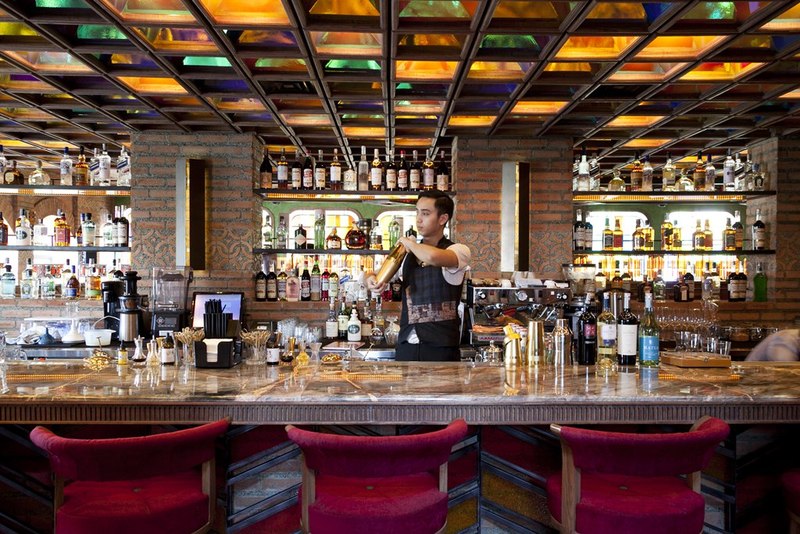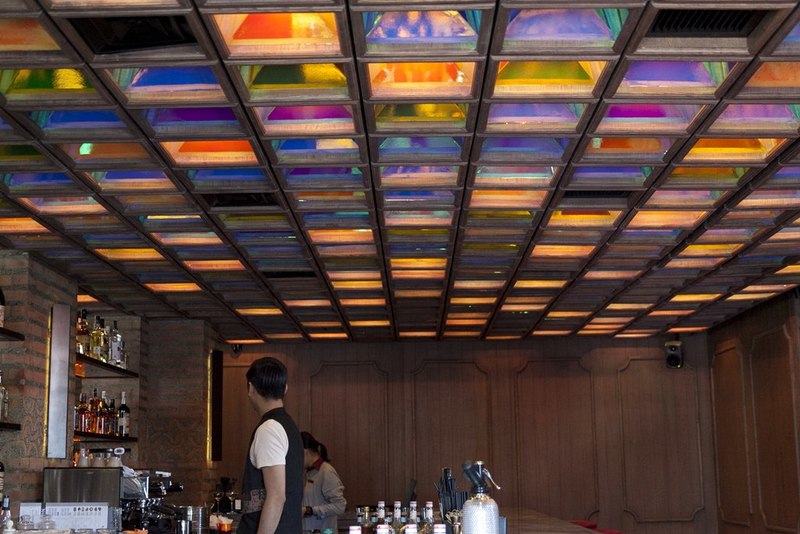 Sip Nidcielo's classics such as White Lady (London No.1 Gin, Triple See, fresh lemon juice, and Sugar) or Martinez (London No. 1 Gin, Vermouth, Luxardo Maraschino, ad Angostura Bitter). Tommy's, a concoction of El Jimador Reposado tequila, Triple See, fresh lemon juice and Agave syrup and Boulevardier, a mixture of Jack Daniel's, Vermouth and Campari are suitable for one who seeks bolder flavours note. One may also try to signature Vino Negroni, a cocktail with a combination of London No. 1 Gim, Vermouth, Campari and Mulled Wine.
At the helm of Japanese Chef Shuji Hino, Nidcielo provides an array of tapas and comfortable foods with a creative fusion with Japanese typical ingredients. Chef Hino has spent his time in Spain, and posses a deep respect for Spanish culinary traditions.
Order Croquetas de Gambas, a unique platter of a shrimp cream croquette with dill oil that is perfect for a starter. Savour Salmon and Quinoa Salad, smoked salmon, quinoa, broccoli, okra and cilantro served in paprika dressing. Seafood dish, Barramundi a la Kadaif is Chef's Hino creation that blends Spanish and Japanese cooking in one plate. For those wanting an entrée, there is innovative Spanish rice dish creation such as freshly made Catch of the Day Paella, as well as a selection of steak and pasta. The dishes are created with versatile flavours that match with different pairing whether it's alcohol or wine that also available at Nidcielo.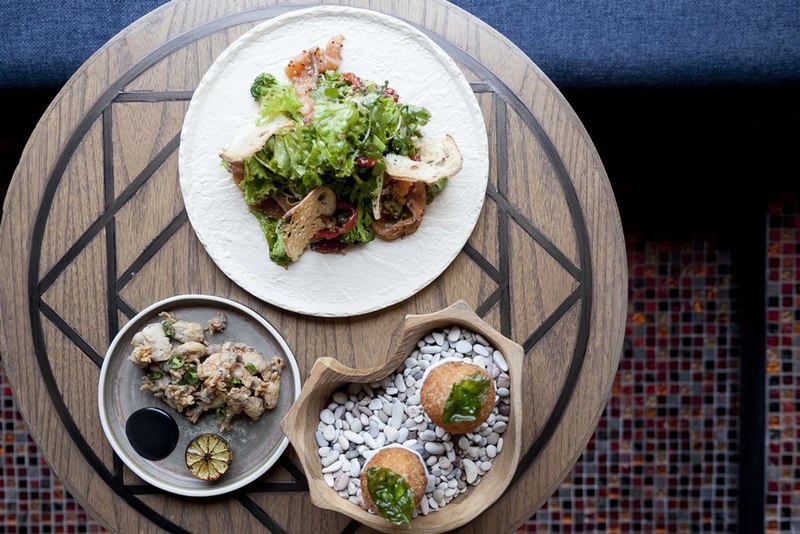 Through the definitive cocktails creation and its distinctive tapas menu, Nidcielo hopes to win the heart of foodies among many choices of dining establishment in Jakarta. Nidcielo keep it low key but speak through the premise what is the tapas experience is all about. Nidcielo is open from 11am to 12am every day.
Nidcielo
SOHO Gunawarman 61, Level 2
Jalan Gunawarman, Senopati
T: +62 21 27085188
IG: @nidcielojkt
FB: Nidcielo Jakarta