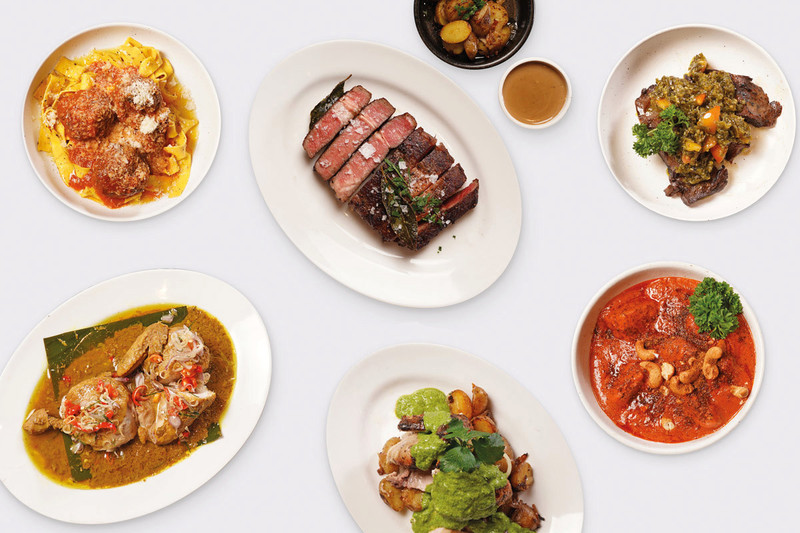 The far-ranging of the multi-talented Ismaya group opened in another venue recently : your kitchen! The covid crisis and the imperative to stay at home has spurred a lot of invention, mostly in home deliveries of precooked and packed food, but Ismaya's Gourmet Shop has launched the "Chef Signature Meal Kit" which encourages budding chefs to do more than heat things up… as you will see, says Alistair Speirs who did the trial in his home kitchen.
'I took delivery of the well presented pack (pick 1) which contained two prepared meals, Roast Peri Peri Chicken (1 kg sous vide succulent whole chicken, marinade with peri peri sauce and with peri peri aioli) and slow Braised Beef Cheeks in Red Wine with Pappardelle (wagyu beef cheeks slow-braised in Italian Barolo red wine with homemade pappardelle pasta). The chicken dish serves 3-4 people and the beef 1-2 (pic 2).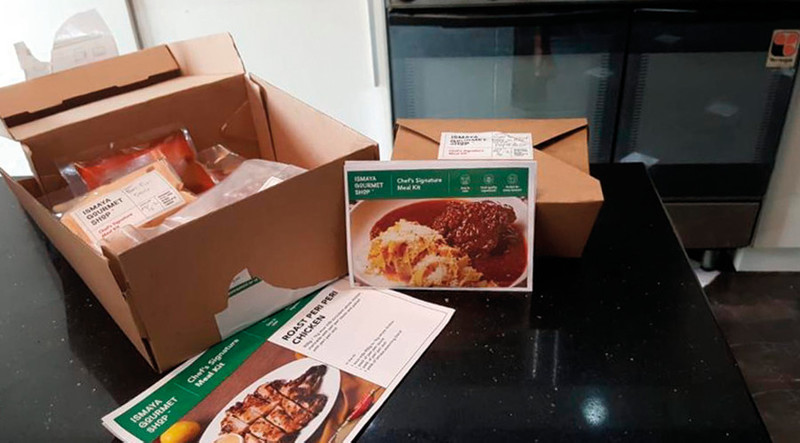 Opening the boxes you find the instructions clearly and simply presented in English with matching photographs showing the simple process. (pic 3 & 4). The ingredients are all carefully packed in the boxes and there is a key to each on the intsructions so you can fail to identify each component. There were 13 ingredients for the chicken dish and 10 for the beef but there few opportunities to misuse them with the instructions being so clear!
The results were extremely good, perhaps not as well presented as one would find in an Ismaya restaurant given the amateur status of yours truly but the taste and consistency of both dishes was excellent but my favourite was the Peri Peri Chicken! Delicious
Why not try out this great way to enjoy excellent different dishes at home with very little hassle-including delivery! Log on to the website to check out the different dishes available: https://www.tokopedia.com/ismayagourmet