Devon is definitely a cafe where diners can instantly reminisce about Sydney—or hangout with friends and family— in a casual atmosphere.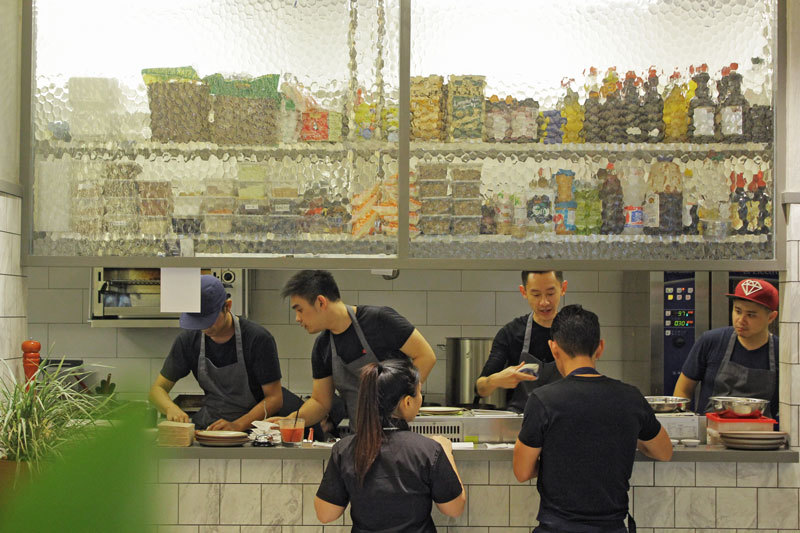 Nestled at Crystal Lagoon Senayan City Mall, Devon is designed as a casual dining restaurant, furnished with soft colours, adorned with urban greenery. It's easy-to-access, and a great choice for coffee, breakfast or dinner while in the mall.
As a multicultural country, many Australian menus feature a Western-Asian (or Australasian) flavour. Many contemporary dishes are recreated from Chinese, Thai, Malaysian, and Indonesian favourites, incorporating homegrown Australian ingredients. And so it goes at Devon.
For those who are familiar with Sydney's Devon, the signature favourite, the Sourdough Bruschetta—topped with smashed avocado, tomato confit feta, and olive tapenade, and balsamic vinegar— is the perfect brunch starter.
Don't miss Croissant St Denis with Ghetto-style omelette, lobster meat, bisque beurre blanc, caviar, black tobiko, tomatoes confit, and fine herbs enveloped in a fresh croissant. There is also Sakumas, a miso grilled salmon served with 63 degree egg, smoked eel croquette, Salad, Kewpie mayo, and furikake.
Co-founder Alvin Christian invited Devon's owner Derek Puah to open the cafe in Jakarta, and appointed Chef Zachary Tan to head the kitchens in Jakarta. Chef Tan's menu specially created for Jakarta includes Australia's favourite breakfast dish Aussie Beef Bacon and Egg Roll which has a fried egg and hash browns, BBQ sauce, and cheese. There's also the Devon Benedict with charcoal bun, applewood-smoked trout, poached egg, sauteed spinach, squid ink hollandaise, black tobiko and salmon caviar.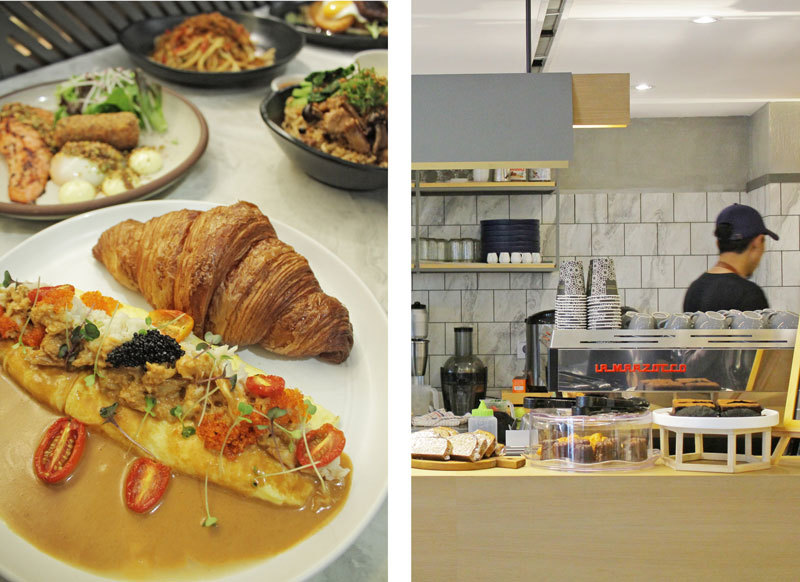 For dinner, savour Southeast Asian twists with Malaysian fried boneless chicken thigh, Crispy red snapper, Thai style red curry or Red Nahm Jim papaya salad.
Coffee in Australia is serious business and Devon has a coffee range that is sure to satisfy any connoissuer here. Led by senior barista Rahmat Prayogi, the cafe serves Indonesian house blends with a variety of flavours of local coffee bean, as well as iced beverages such as matcha latte, milkshake, and fresh juice which are perfect for breakfast and brunch. For those days when Jakarta feels extremely hot, reach for the, Iced Orange Mocha and Surry Hills Iced Tea.
"We use seasonal Indonesian Ingredients to create our food. We're also excited to serve our range of house blend and single origin coffee to Jakarta's coffee community, as this culture is familiar to people in both countries," Chef Tan said.
Devon Café Jakarta
Senayan City – Crystal Lagoon LG Jl. Asia Afrika, Senayan,
Central Jakarta
+62 217 278 1590
Open Daily 9am – 10pm
www.devoncafe.com.au
@devoncafe.jakarta