Knowing how much Jakartans are in need of a quick escape from the city's nonstop traffic and activities, Double Tree by Hilton Jakarta recently unveiled its newest lounge Iindigo, providing a nice array of comfort food and cocktails to weary urban folks.
Iindigo is not a typo, by the way, but a fun twist to the spelling as the first I stands for "me, myself" while indigo is the lounge's main mixture of colours of blue and violet—hues representing peace of mind, defined as a place where consumers can rest easy in the lounge and go home refreshed.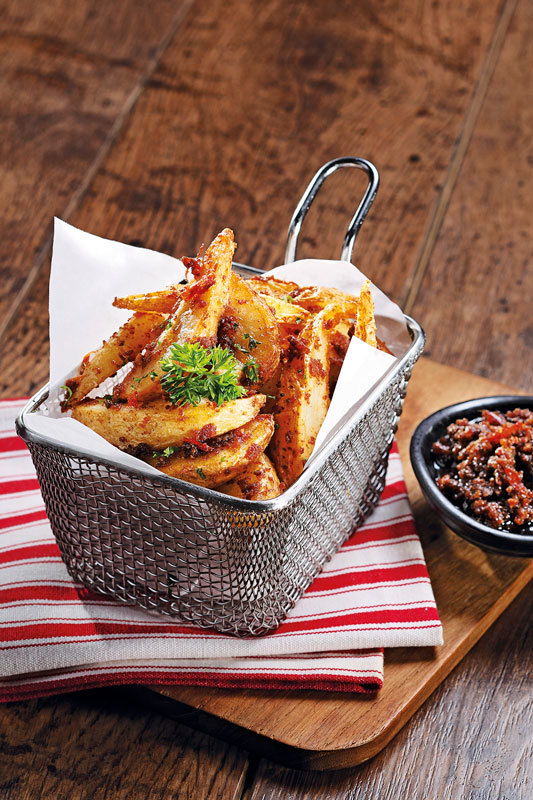 Situated near the hotel's lagoon swimming pool and green gardens, one cannot resist the temptation of lying back on the cozy chairs under the high-ceiling canopy coloured by special lighting effects. Its outdoor concept allows some fresh breeze to accompany your visit, persuading you to stay even longer.
Things get even better once you order the refreshing signature cocktails such as Nutty Chocolate, Hardly Velvet, Iindigo Fragrance, and Iindigo Punch. Classics including Pina Colada, Kamikaze, and Cosmopolitan are also worth a try. At Iindigo, you also won't go hungry as many tasty dishes are on offer, such as Grilled Rib-Eye, Tuna Sambal Matah, Salted-Egg Enoki, and Potato Rendang.