There is something so carnal about a slab of meat, served up in a restaurant with dark furniture and fittings, one that has a fire pit on one end and a well stocked bar with hard liquor on the other. This is El Machote, a restaurant that blends Texas roasts with South American-style open grilled meat.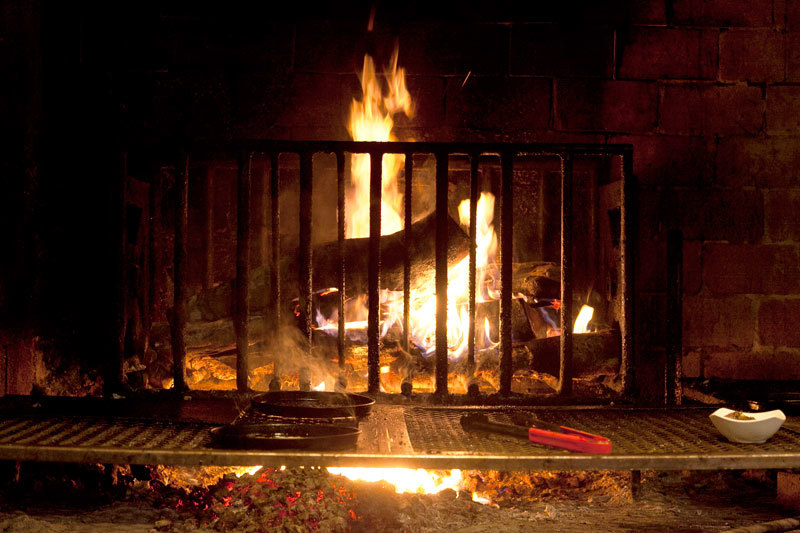 Situated in Menteng's commercial district, the restaurant features an in-house smoker where the meats—primarily imported from the United States and Australia— are smoked for hours before being finished up on the grill.

From brisket to suckling pig, the restaurant offers a range of favourites that any carnivore would enjoy to the hilt.
The rustic brick walls with decorations emblematic of the wild west beckon as diners take their seats on the leather upholstered sofas or tables and place their orders based on cuts of meat and styles of cooking. While steaks or pork are most recommended, if you're feeling a big more conventional, there are dishes like hamburgers and the like.
In addition to hard liquor there are a range of cocktails. Perhaps start off with the tropical sensation with a strong vodka to watermelon juice ratio. Indulge in Uruguayan style provoleta cheese which arrives melted alongside some stir fried beef and delicious bread. Melted to almost a crisp, the cheese provides a bit of crunch as you start the meal and ponder the expansive options of every cut of beef.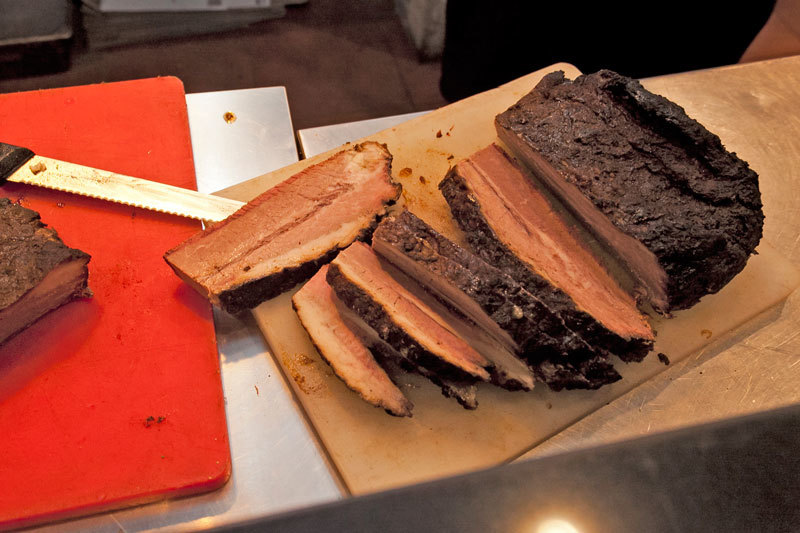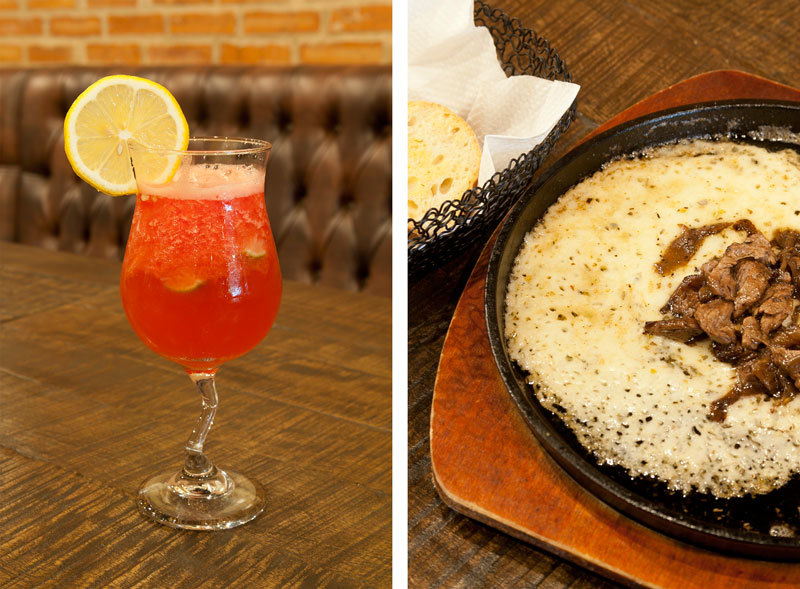 One of the specialities of the restaurant is its smoked brisket. Prepared in house in the lower levels of the establishment, it is a process Chef Teuku Yudi has perfected. The meat is smoked for several hours and what is left is an almost sweet, incredibly soft cut of meat that is perfectly tender with a "smoke ring" around it, the mark of a perfectly smoked cut of meat, Chef Yudi explains.
The meat itself needs no accompaniment but the sauce that is served alongside - a housemade BBQ and a mustard sauce are both perfect, not just for dipping forkfuls of tender meat but the side dish of french fries too.
If the meat portions are bit too heavy, there are a range of salad options for additional sides if one prefers a bit of balance. In addition the restaurant offers sandwiches and platters to be shared or to be enjoyed individually.
The Chef, who learned the art of smoking meat during a brief stint in the U.S., says he prefers American beef for its rich meatiness. U.S beef is round he says, referring to the marbling, which he notes isn't as rich as with other meats and renders a more flavourful taste. "One time we had guests taste the different meat in a blind taste and the U.S. beef was chosen every time," Chef Yudi notes.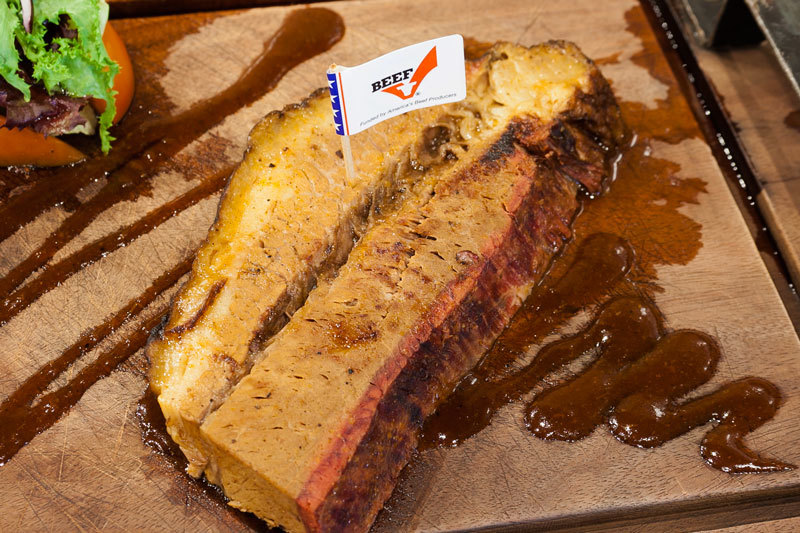 "For the barria tenderloin and sirloin we use Australian beef" he explains. "Smoking works well with U.S. beef."
A meal here is a treat - and certainly delightful. There aren't many places in the capital that offer up delicious steak - done right. But at El Machote, any steak afficionado or meat lover is sure to enjoy the many cuts available here, in an atmosphere that is reminiscent of the classic American steak house. Take your place, draw your napkin and enjoy!
El Machote
Jalan K.H. Wahid Hasyim No.59, 2F
T: +62-21 345 1395
www.elmachote.com