Following the success of its healthy catering product, Leafwell, and an innovative smoothie bowl at Berrywell, Leafwell Group recently introduced its new establishment, Fedwell, a canteen style restaurant that caters a healthy food where diners can personalise their meal.
Located in Senopati, Fedwell serves a range of healthy dishes, "warteg style" (essentially a canteen-like outlet where the dishes are displayed for diners to choose how to customise their bowl of food). The service is fast, and the food delicious - and healthy.
Fedwell is a play on words with reference to feeding oneself well. The Fedwell logo is the flamingo, a bird whose plumage turns a bright pink when it's fed well.

"We hope that with our innovations at Fedwell, we can get more Indonesians interested in healthy food and a healthy lifestyle. We've created a health food restaurant that has more options and is more accessible for everyone," Founder Dio Santoso said.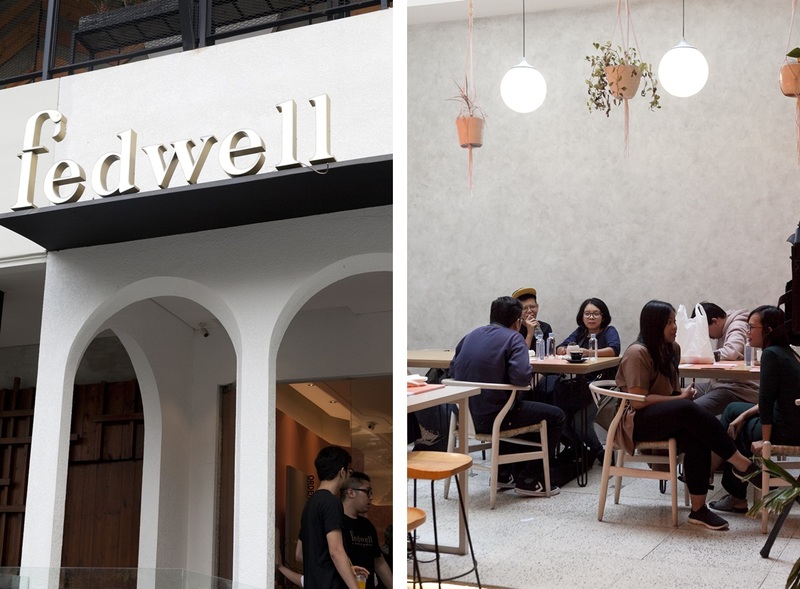 The restaurant is open from 10 a.m to 9 p.m and is suitable for breakfast, lunch, and dinner. Using fresh ingredients, Fedwell provides a variety of a la carte choices.
With a menu curated by Chef Renata Moeloek, the restaurant aims to create a unique healthy eating experience in a space that is perfect for people to gather. Chef Moeloek bakes and and pan sears her dishes, in addition to baking, and uses only olive oil and simple seasoning of sea-salt and pepper to add flavour. And it truly is delicious.

Chef Moeloek incorporates traditional Indonesian accompaniments, such as Kerupuk (rice crackers) in her dishes. For example, one could make their bowl with Quinoa brown rice, Herb Chicken, and top it with Broccoli. The dish could then be dressed with Basil Ranch, and served with Wholeweat Kremes or Bawang Goreng for a that much-loved crunch.
Fedwell provides eight signature bowls for those who want a prepared meal. These include The Don, The Browser, The Grazer, The Muscle Hustle, The 1945, The Eurasian, The Hulk, and The Trophy Wife. The most popular at the moment is The Don, healthy combination of Quinoa Brown Rice, Edamame, Spinach, Charred Corn, Onsen Egg, Rib Eye Steak, Peanut Sesame sauce, and Homemade Furikake (Japanese seasoning).
For dessert there are various desserts, including a healthy variation of cake and a range of healthy drinks and Berrywell juices.
Fedwell at Senopati
Jl. Senopati No.82, Selong, Kebayoran Baru, South Jakarta
Instagram @fedwelljkt
+6282211100059
[email protected]