Hakkasan, founded in London in 2001 and with locations throughout the U.S., U.K, Middle East and Asia has now opened its twelfth location in Jakarta. This, the first location in Southeast Asia is located on the 25th and 26thfloors of the contemporary luxury Alila SCBD Hotel.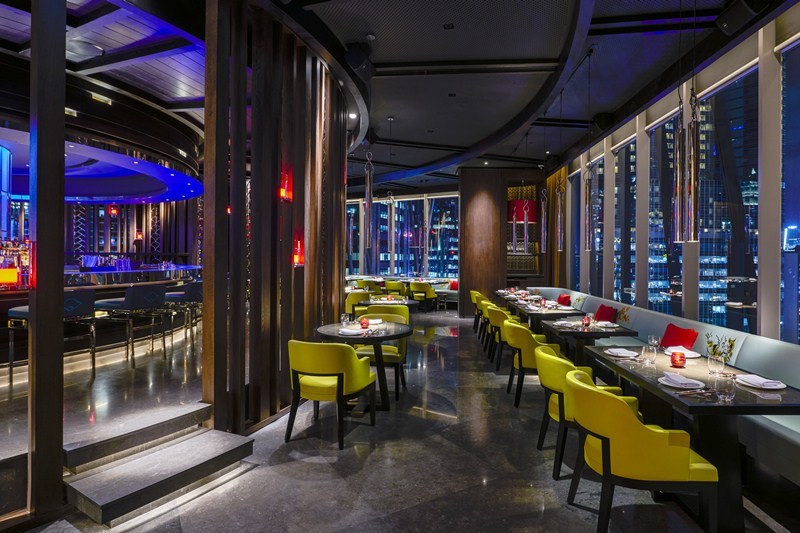 At the helm of the kitchen is Chef de Cuisine Sky Wong Kum Choy, who brings a wealth of experience in preparing creative Cantonese cuisine. Menu highlights include Crispy quail egg puff, Black swan puff with musang king durian, and Steamed grouper with kaffir sambal sauce.
At lunchtime, guests can choose from the full a la carte menu or our Yum cha menu, which celebrates the act of drinking tea alongside dim sum. Accompanied with Chinese tea, the Yum cha menu features; a selection of Dim sum including truffle har gau, scallop shui mai, morel crystal dumpling, crispy prawn with truffle, baked beef puff, daikon roll; a choice of main course including the signature tofu, aubergine and mushroom claypot or crispy silver cod in XO sauce; and a choice of dessert; Ginger lime meringue with ginger curd, kaffir lime marmalade or Es teler with avocado ice cream, pandan, jackfruit, young coconut.
Guests will be able to sample sophisticated signature cocktails crafted by Hakkasan's expansive mixology program but also indulge into the passion that lies within the Hakkasan wine program which has broken new ground in navigating how to pair world-class wines with Cantonese cuisine.
For general enquiries or reservations call +62 21 5080 8766, whatsapp +62 812 9216 8001 or email [email protected]. For more information visit https://hakkasan.com/locations/hakkasan-jakarta/