From the sagoo forest interior to the capital city, this restaurant provides a variety of sago-based food offerings harvested from natural sago forests in distant West Papua. Photos Bueno Nasio
Bueno Nasio, in the dialect of the Iwaro tribal community in South Sorong, West Papua means 'a delicious kitchen', and here in Jakarta is a restaurant and kitchen laboratory that brings foodies an opportunity to experience and taste good contemporary sago creations. The noble ideals of this restaurant are: to raise awareness and appreciation of what is the staple ingredient for eastern Indonesians as a functional main food and to increase the prestige of sago which has long been a foreign food ingredient in its own country.
The restaurant doesn't present sago as a simple food for guests' palate even if it is at a very affordable price. Each dish served comes from sago starch extracted from the pith of the Metroxylon Sago tree which is harvested when the tree is 10 to 14 years old. With a sophisticated rotary vacuum drum machine, the extract that has been perfectly filtered, is dried to become sago powder which is ready to be processed in the Bueno Nasio kitchen.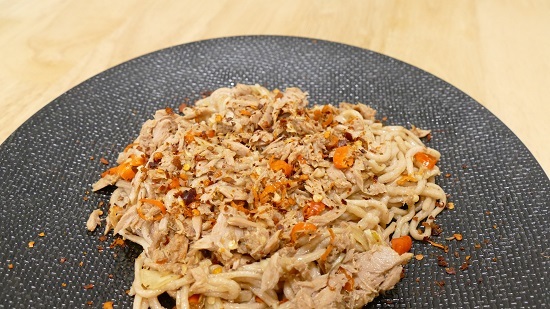 Every menu succeeds in testing the comfort level of the tongue that has long been spoiled by processed wheat flour and rice. Here you can still find chicken satay, pasta, and local favourites such as mie ayam (chicken noodles), cireng (savoury fried-sagoo), gado-gado (vegetables salad with peanut sauce), or bakso (meatballs), but you will also greet delicious sago cake in your chicken satay and gado-gado, and sago noodles in your pasta menu and mie ayam!
Even if you want nachos for an appetizer, this restaurant has Dagoe Nachos where sago chips are the stars that are served with fresh salsa sauce and mozzarella cheese. Soto mie (spicy noodle soup) full of carbohydrates of wheat flour turns into a sago feast in a bowl. Soto Mie Sago Maray consists of sago noodles, sago rissoles, fresh beef broth and vegetables, inviting guests to enjoy it without fear of consuming gluten and allergen.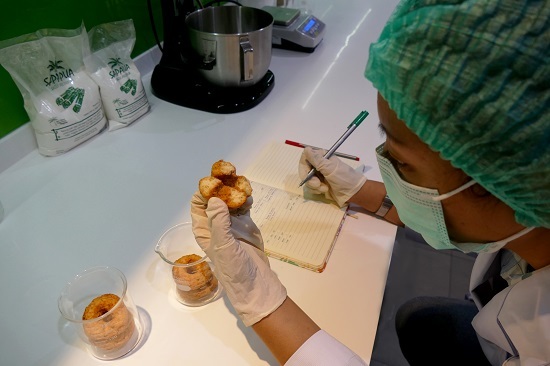 There are always new menu innovations from the kitchen team's creative ideas that enliven its kitchen laboratory in developing sago products. This place has finally become an inspirational space for food lovers, community meetings and workshops for small and medium businesses to process sago as a creative and delicious food.
This restaurant opens from Monday to Friday, 10 AM to 7 PM.
Bueno Nasio
Sunken Plaza, Menara BTPN
Jalan Dr. Ide Anak Agung Gde Agung
Kav. 5.5-5.6, Kawasan Mega Kuningan
Jakarta 12950
T: +62 21 22958922
IG: @bueno.nasio