In this urban jungle called Jakarta, finding a comfortable spot for lunch or dinner in lush green surrounding can be quite a challenge. If you share the same longing, you'll be thankful to know that a new joint has arrived, offering a concept that combines great food with a greener view of the city.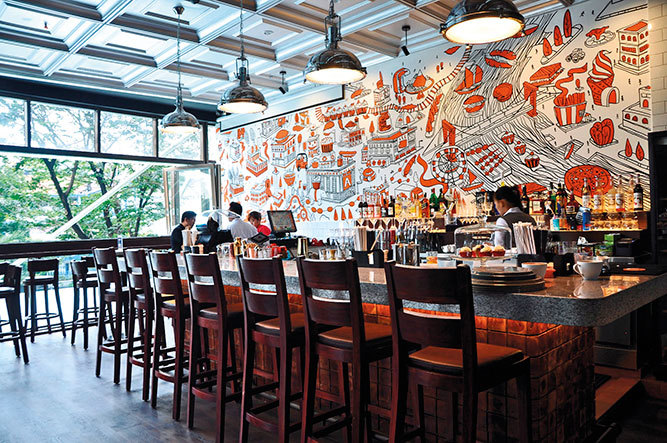 Sporting casual dining theme and semi-open area, Abraco is located within walking distance to two parks in the area of Kebayoran Baru, South Jakarta. Here, it's highly recommended to open up the windows and enjoy the breeze, as you savour the restaurant's signature dishes.
As appetizer, may we suggest Togarashi Chicken Wings – sweet, sour and mildly hot wings peppered with Thai and Japanese spices, fried with a special European technique.
Moving on to the mains, Spaghetti Jambal is a harmonious blend of savoury and spicy tastes, featuring shreds of local salted fish Jambal on top of al dente pasta.
Its Five-Cheese Pizza – made with Mozzarella, Parmesan, Gorgonzola, Emmental and Cheddar – supersedes all existing expectations of just how much cheese makes for a perfect pizza.
"In addition to the cheeses, which are quite many compared to other pizzas out there that mostly use only three kinds of cheese, what makes our pizza outstanding is the dough. The maximum 'age' of our pizza dough is only six hours, in order to keep it at its peak quality. There's a difference between pizza dough being at a very good state as opposed to just being good. We don't tolerate pizza dough that's merely good. We'll send it to the trash can. Very good pizza is made from very good dough," Abraco's F&B Manager Fachrul told NOW! Jakarta.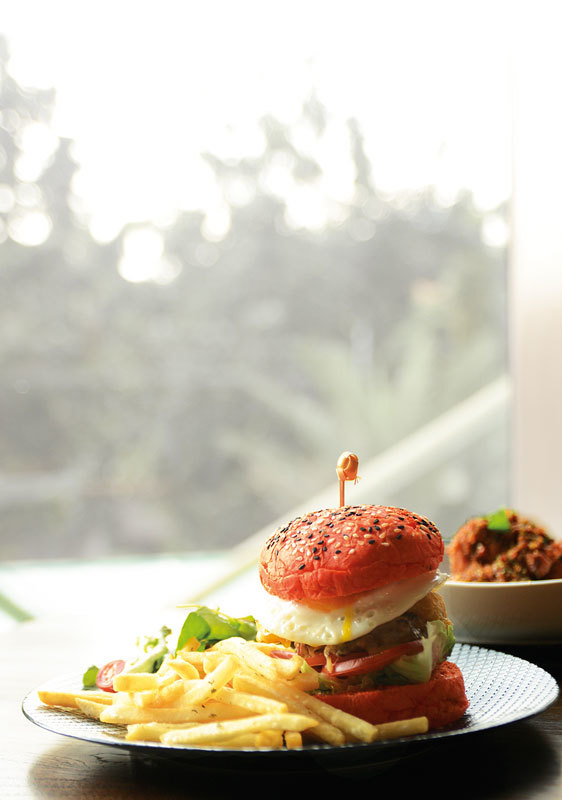 When Abraco says Big Burger, it really means big. The carrot-based buns, which are as big as an adult man's hand, plank a thick, moist patty and crispy onion rings along with some veggies. The thick-cut US Tenderloin Steak, also generous in size, is juicy and made perfect with mushroom-based sauce.
End the meal with the Italian dessert Panna Cotta and a choice of refreshing juices – the most famous ones here being Honey Dew Lychee Crush, The Berry Family and Citrus Abraco.
"Our restaurant's name is derived from Portuguese and it means embracing or friendship, which inspires our open, cozy and casual interior. With doors and windows wide open, it makes for a fresh venue to hang out," said Abraco's President Director Valentina Widjaja.
"Plus, it is very much accessible from almost anywhere given its strategic location. Unlike other areas in Jakarta with heavy traffic and congestion, we don't have as much traffic going on here. This building [in which Abraco is located] has a large parking space that contains up to 100 cars, so parking shouldn't be a problem here."
Abraco
La Maison Building
Jl. Barito II No. 56
South Jakarta 12130
Open everyday 7 AM to 11 PM
Price range IDR 9,000 to IDR 350,000
abraco.id