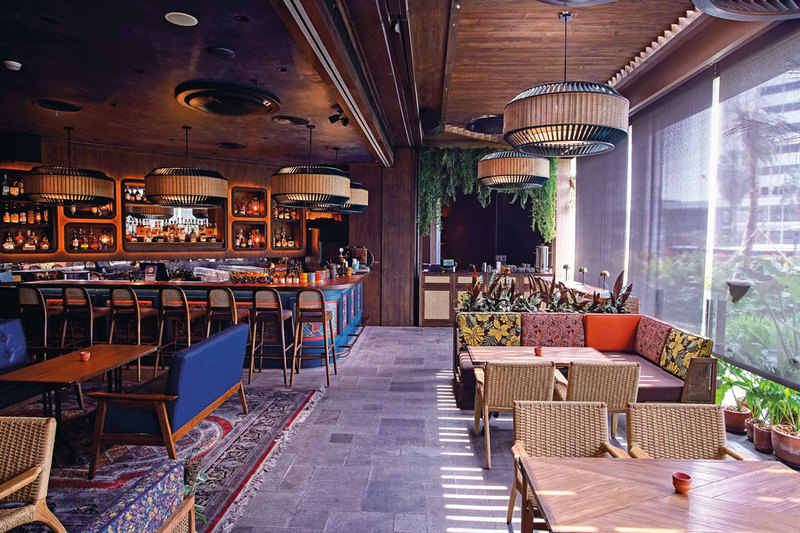 Together with ISMAYA Group, Michelin-starred Executive Chef Manjunath Mural from Singapore opens Gunpowder Kitchen and Bar, bringing a contemporary Indian twist to global comfort food.
With over 14 years of experience leading international kitchens worldwide, Chef Manjunath Mural is the first Indian chef to score a Michelin Star in Southeast Asia with his restaurant in Singapore, Song of India. With the vision to present the pinnacle of Indian cuisine on an international level, Chef Mural's distinctive cooking style is highly influenced by his cultural background of modern Asia and traditional India. By injecting local elements and adding a contemporary twist to timeless comfort food, he plays with ingredients and flavours for an impressive array of dishes at Gunpowder Kitchen and Bar.
Wrapped in Indian ethnic ambiance, Gunpowder serves several mainstay menus, like the must-try starter Pani Puri Poppers, a popular Indian street food that uses flour as its main ingredients. Chef Mural adds a new sensation to this puffed puri by infusing charred chicken and potatoes cut into small pieces paired with mango or mint dressing depending on the customers' choosing, served in the shot glasses. Recommended eating method: fill each puffed puri with the dressing and take it in one bite.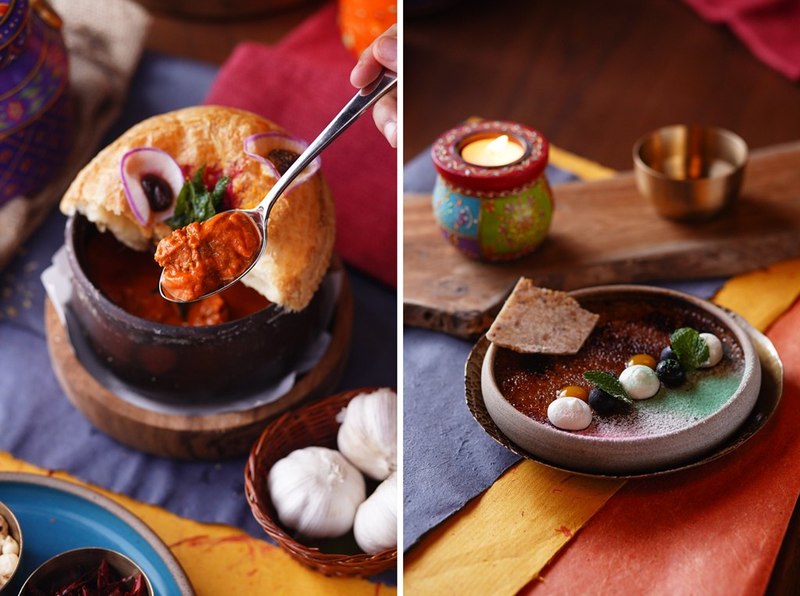 The mouthwatering Butter Chicken Pot Pie is highly recommended as the main course. The dish plates chicken legs cooked in an array of finely mixed spices and tomato gravy presented in big terracotta clay bowl with layers of puff pastry around the bowl. It will be perfect together with warm naan bread, which guests can choose from its bread selection.
To name a few of main course options, guests are also given various options from Beef Seekh Kebab (char-grilled minced beef served with caramelized onion and assorted chutney), Chicken Tikka (overnight marinated charred half chicken in a rich blend of yoghurt, cheese, and masala), Mast Biryani (aromatic saffron basmati rice packed with spices and marinated chicken tikka) to Bollywood Burger (150gr wagyu beef patty, hot daddy seasoning, pickled radish, gunpowder chips), Spinach Paneer (creamy puree of spinach and fresh herbs with soft cottage cheese curds) and Chennai Baramundhi (pan-seared barramundi on aromatic tempered spiced Chennai curry).
Looking for mocktail concoctions? Try the refreshing Mango Lassi, delicious blend of fresh mangoes and yogurt with a hint of cardamom and finished with saffron tincture. It's perfect to cool off from Jakarta's scorching hot sun.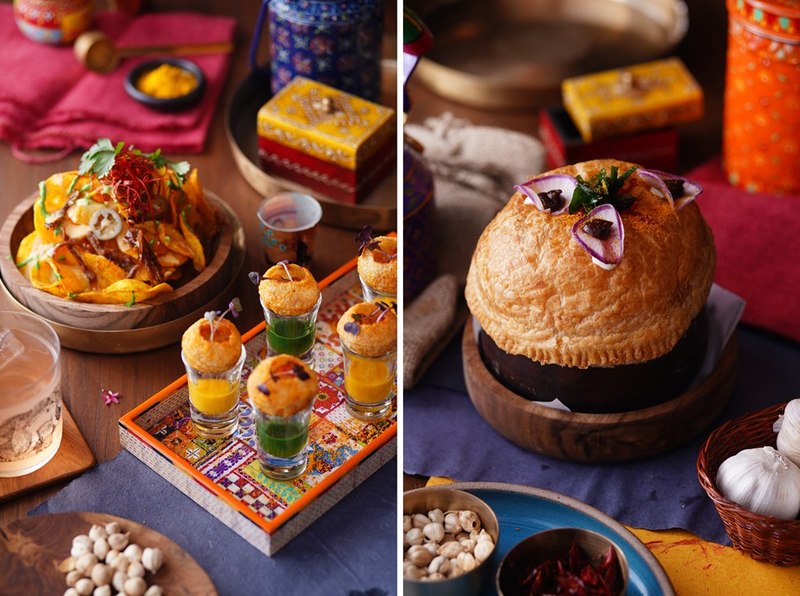 If guests need unique experience in enjoying masala chai, go for the Chai Crème Brulee. Gunpowder serves a beautifully presented masala tea with infused custard and caramelized brown sugar crust, which, in my opinion, is absolutely the best way to end your dining journey at Gunpowder Kitchen and Bar.
Gunpowder Kitchen and Bar
Plaza Indonesia, First Floor
Jalan M.H. Thamrin, Kav. 28 - 30
IG: @gunpowder.kitchenbar
FB: @gunpowder.kitchenbar
www.ismaya.com/gunpowder
---
This article is originally from paper. Read NOW!Jakarta Magazine October 2019 issue "The Culinary Issue". Available at selected bookstores or SUBSCRIBE here.