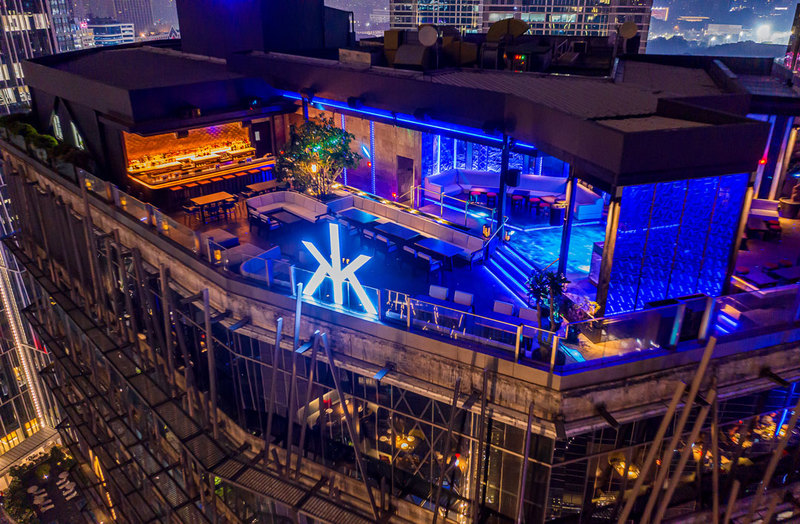 In Feb 2019, the world renowned Hakkasan group launched its Jakarta Restaurant in the SCBD's Alila Hotel with much fanfare and accolade, winning a Tatler best restaurant award within months. With the momentum of its success there was much anticipation for its rooftop bar one level above, which subsequently had its soft opening the first week of December. As my first review of 2019 was of the newly opened Hakkasan, it is only fitting that my first for 2020 be the Hakkasan Jakarta Rooftop.
For my rooftop experience I decided to catch up with some girlfriends before we all disappeared to the four corners to spend Christmas with family.
Upon arriving, the décor, atmosphere and cityscape views did not disappoint. The entire layout covering approximately 500sqm flows stylishly from one cluster of comfy couches to the next, with a seating capacity of 280 and 500 standing. There are two bars, separated by a DJ booth and a dance floor with ample space and room to move. Frangipani trees break up the spaces while cool breezes flow throughout. The unobstructed views from the 26th floor were a glittering backdrop to the promise of a fun-filled evening ahead.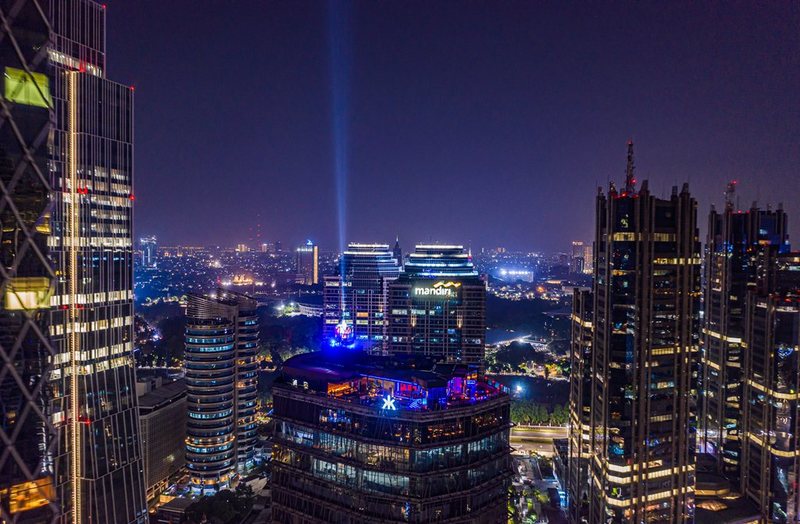 Menus were presented by friendly staff and included the usual selection of cocktails, mocktails, spirits, wine, beer and champagne— though not a very extensive list. Perhaps this will change after its grand opening scheduled for early 2020. They do however have something a little different which they call 'Rooftop Packages'. As the name suggests, you get a package of bottles for a set price. For example: for the lucky number amount of IDR 18,888,000 you receive the "Dynasty" package of Dom Perignon, Belvedere vodka and London No. 1 gin (mixers included). Prices go down from there and at the other end of the scale the "Empress" package at IDR3,500,000 offers you a bottle of Chandon brut sparkling wine and a bottle of Belvedere vodka (mixers included).
As we were a party of only three we decided packages were not for us and went instead with cocktails.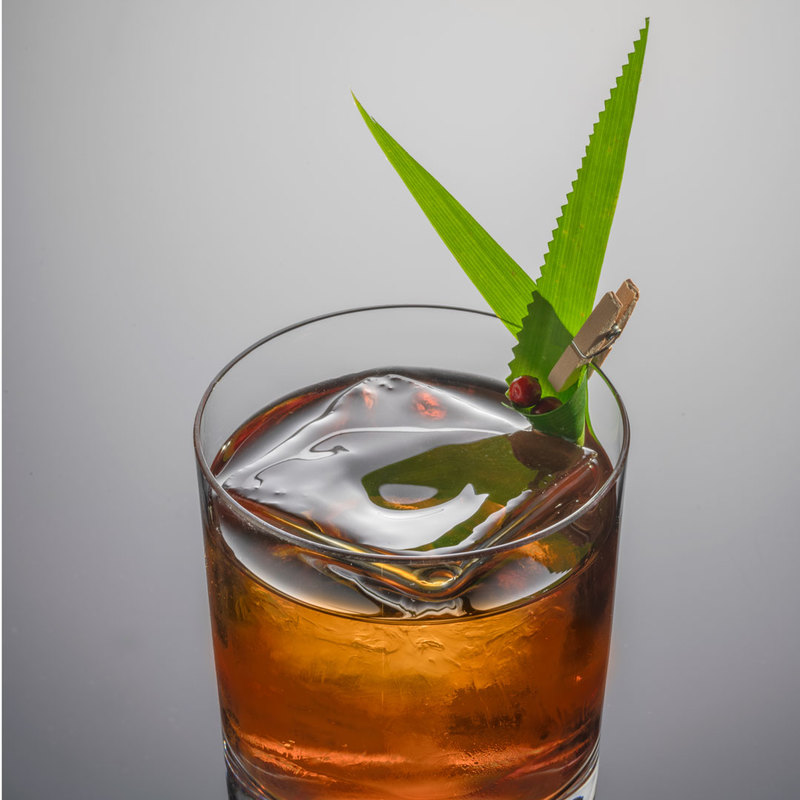 The Hakka, their signature cocktail containing vodka, sake, lychee, passionfruit, lime and coconut was a winner and my friends all continued to order it as I skipped through the list of other 'favourites': Stormy Road followed by Corn & Pepper, all equally delicious and sweet enough to down very quickly (perhaps the desired result!). For snacks we ordered the Chicken Karaage with spicy mayo, the Lobster rolls and the Golden vegetarian tacos. Chicken Karaage is a Japanese style deep fried chicken dish. The consensus was it lacked flavour and perhaps was not up to Hakkasan's usual standard. The lobster roll is a very generous portion of fried rolls which were bite size and tasty. The vegetarian tacos were petite individual tacos filled with feta cheese, tomato, carrot, avocado and olive. It was fresh and flavourful but slightly too creamy for my taste. The menu also offers more substantive dishes such as the Black Angus tomahawk and the Seafood platter.
Something we found a bit unusual was the drinks were all served in plastic 'glassware'. On enquiry, the reason had something to do with drunk people throwing their glasses over the side, jeopardizing the bystanders below. Needs must, I guess, but I don't see myself ordering a bottle of Dom only to sip it from a plastic champagne flute.
One other point I want to air is the trend in many big city bars and clubs of stating a required minimum spend upon booking. In our case when the booking was made over the phone, we were told there was a minimum spend of IDR1,000,000. Yes, ok. On entering at the door, we were again told about the minimum spend. Yes, ok! After being seated and subsequently ordering over IDR 1,000,000 of food and drink we were brought a form to sign stating we agree to spend over a million. Eye roll. I cannot lie, tempers did flair a little at this point! Luckily the night breeze cooled our tempers sufficiently to overlook this faux pas and we enjoyed the rest of our evening.
Hours of Operation:
Mon to Thur 4.30pm to 1am
Fri & Sat 4.30pm to 3am
Sun 4.30pm to 1am
Hakkasan Jakarta
Alila SCBD Lot 11, Level 26
Jalan Jend. Sudirman
Kav. 52-53
T: +62 21 50808766
IG: @hakkasanjakarta
FB: @HakkasanJakarta