Not all delicious foods are good for you, and when over-indulged in, can damage both your waistline and your health. But the newly opened Blue Terrace Café at AYANA Midplaza Jakarta proves that the term "healthy indulgence" is not an oxymoron.
Located on the hotel's ground floor, Blue Terrace Café impresses not only with a unique menu, but also its stylish, yet relaxed atmosphere. Stepping into the restaurant, guests are greeted by a sea of flowers, filling the space with a sweet and refreshing scent.
Walking past the open dessert kitchen, you then reach the dining area, which can accommodate around 60 people. Fresh and locally sourced vegetables, herbs and edible flowers make for a healthy diet, while the artful presentation of the dishes in soothing surroundings also elevate the mood. The menu is the brainchild of Chef Johan Kusnadi and Pastry Chef Beno Komarudin.
"The concept of Blue Terrace is simple," Chef Johan explained. "We serve healthy food, most of which is based on vegetables and fruits. We try to avoid fattening ingredients and processed food and use products like couscous and quinoa in exchange for carb-heavy food like rice and pasta."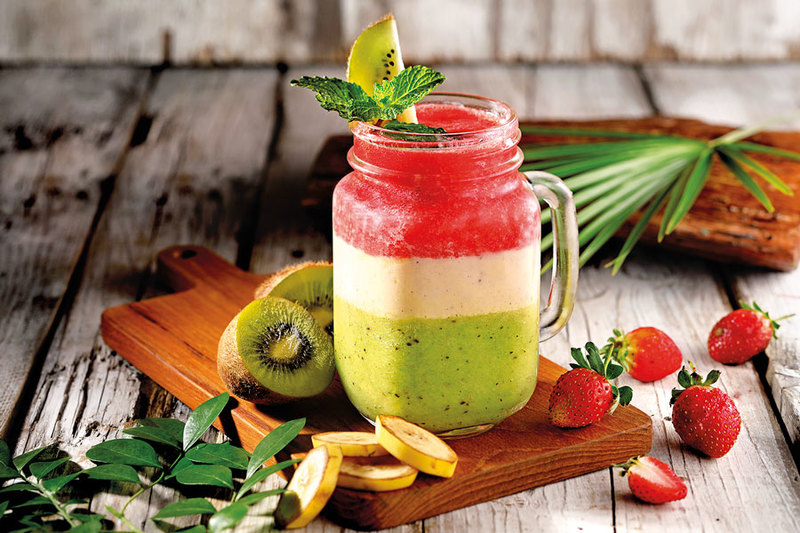 According to Chef Johan, favourite dishes so far include Baby Gems Wraps, Green Goddess Bowl with avocado and quail eggs, Tuna Quinoa and Salmon with Mushroom. Additionally, the restaurant's drink menu offers playful choices, from fresh healthy juices and smoothies to infused water and tea tails.
When it comes to desserts, Blue Terrace continues to surprise. "It was a challenge to create 'healthy' desserts as you can hardly avoid chocolate, cream or sugar," Chef Beno said. "I had to experiment a lot, but I managed to minimize the use of the typical dessert ingredients and combine them with healthy ones, so you can find cakes that were made with broccoli, beet root, cassava or yams."
Besides the healthy choices, Blue Terrace still offers a selection of 'normal' cakes and pastries for customers with a sweet tooth who don't want to miss out on their regular desserts. However, those who are inspired by the healthy menu, can witness daily live cooking demonstrations at the restaurant.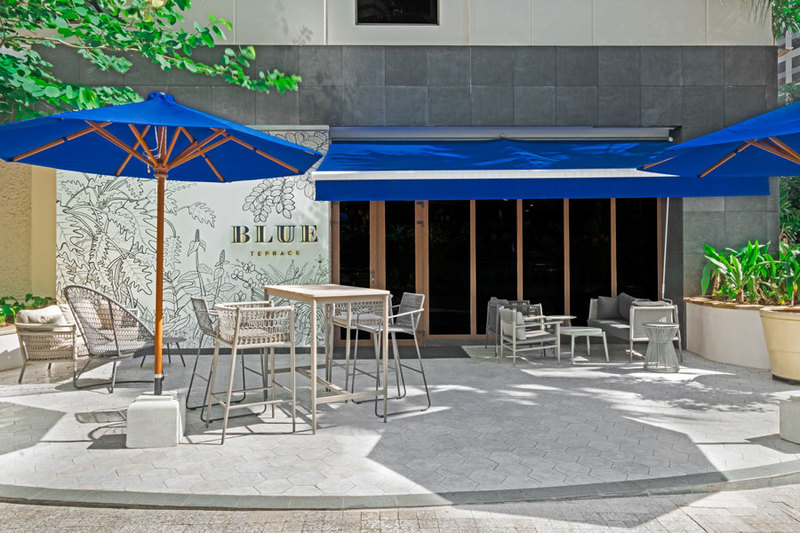 "Making healthy lifestyle choices in today's modern world can be tricky", says Chef Johan Kusnadi. "Our goal with Blue Terrace is to provide a convenient gateway and ample opportunity for guests to experience total mind-body connection, simply by enjoying a delicious meal in our relaxed garden setting or air-conditioned dining room."
Upon leaving Blue Terrace, diners are sure to feel a deep sense of satisfaction: they are full, but not too full, and instead can face the rest of the day rejuvenated and refreshed.
Blue Terrace Café
AYANA Midplaza Jakarta
Jl. Sudirman Kav. 10-11
Jakarta 10220
T: +62-21 251 0888
www.ayanajakarta.com