North Jakarta's dining scene is expanding rapidly and the latest restaurant, Kisoji, offers a delicious— and interactive— shabu-shabu experience in confines that feel like home.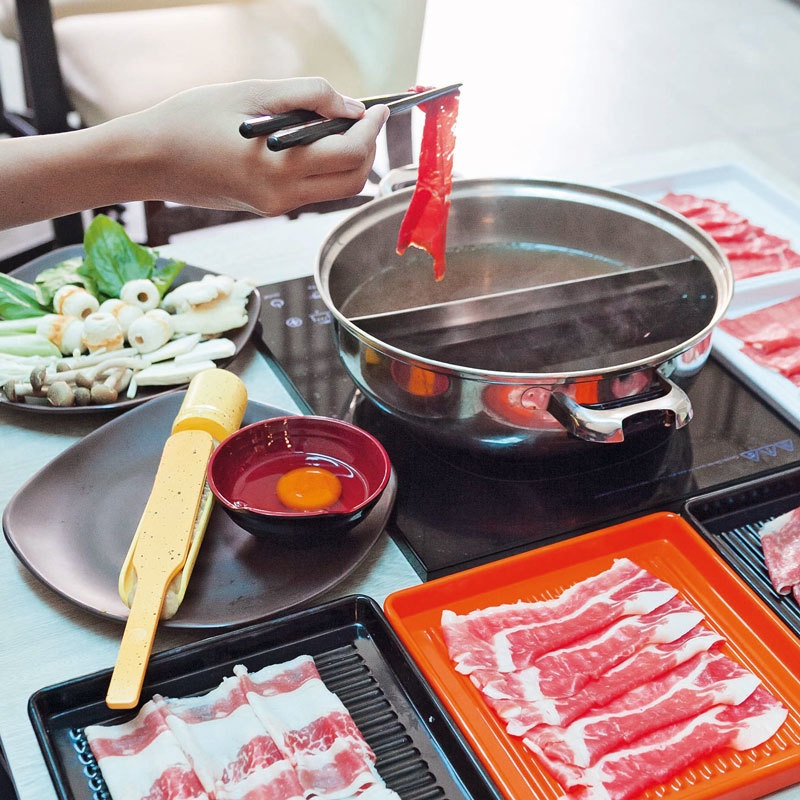 Pantai Indah Kapuk (PIK) in North Jakarta has evolved into one of the city's hip culinary hubs. A plethora of dining establishments from various regions and countries have drawn the city's foodies and travellers into its fold. This vibrant area has recently welcomed Kisoji Japanese Shabu-Shabu restaurant, the latest addition to the culinary riches along PIK's boulevard.
Kisoji, named after a place in Japan, features a simple, modern Japanese style exterior, and homey interiors. It's the ideal place for gathering with friends and family, with spacious rooms to accommodate guests in large numbers. Dishes are served in an all-you-can-eat style. The restaurant invites guests to spend time enjoying its wide range of typical Japanese shabu-shabu, from meat and fish to vegetables, rice and dessert.
Carnivores will be pleased with the premium meats which are served thinly sliced, and classified into three packages, Devine, Prime and Fine. Wagyu lovers can choose the Devine section which offers a special and crunchy wagyu. If you are looking for something more tasteful and savoury, Prime is the best option as the package involves exceptional striploin and chuckeye roll. Or, if they dine in with friends or relatives who want something lighter, there's the Fine option which offers flavourful meat without much fat.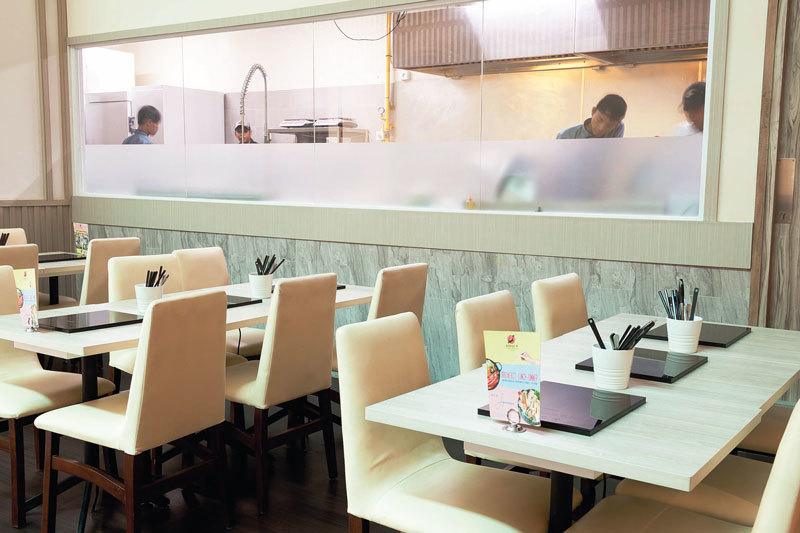 Kisoji also offers four kinds of soup that can be paired with meat, Kombu Dashi, Chicken Collagen, Sukiyaki and Gyu Soup. Kombu Dashi which is a basic soup from meat broth, widely used in shabu-shabu food with savoury flavours. Those who like fish may enjoy the Sukiyaki soup which is made from a sweet and salty fish broth that is suitable for dipping the meats.
Diners can create their own dipping sauces with options from ten ingredients. For example, one can mix ponzu sauce and sweet sauce in a one-to-one ratio and add radish, ginger, garlic, chilli and some leeks. For the meat sauce, guests can mix two tablespoon of gomatare and a half tablespoon of ponzu sauce and add some fried garlic and sesame.
This interactive method is certainly going to enhance one's dining experience!
Kisoji Japanese Shabu-Shabu
Ruko Garden House Block B No. 18D
Pantai Indah Kapuk Boulevard
Jakarta