Living up to its vision of creating the good life, ISMAYA is now adding new excitement to Bali's social scene with its first beachfront establishment, Manarai Beach House. Nestled in Nusa Dua, Manarai offers a full-fledged beach experience any time of day.
Set to become the premier lifestyle destination in south Bali, Manarai Beach House welcomes guests to embrace endless summer vibes and immerse in tropical delights in the tranquil but lively Nusa Dua scene. It reflects the beach's natural colour and atmosphere in a space where the decor overflows with blue, reflected in the tye-dye fabric on the ceiling.
With access to crystal clear waters and a pristine beachfront location, Manarai is the perfect getaway. With a blend of traditional Balinese craftsmanship and contemporary modern styling, the space presents a seamless landscape from the restaurant, via the outdoor lounge, pools and onto the beach area.
With two swimming pools surrounded by day beds and Bali's whitest sandy beach, Manarai offers the world-class music and entertainment that ISMAYA Group is known for—creating the ideal setting for a perfect summer.
Manarai Beach House has an exclusive selection of international and local dishes created by Corporate Chef of ISMAYA Group Philip Mimbimi and Executive Chef Stefan Poyet who have crafted a menu that highlights comfort food, with plenty of options for health-conscious diners. A blend of Chef Poyet's typical French savoir-faire and Chef Philip's international food translates beautifully in each dish that embraces their entire culinary journey from the West to the East.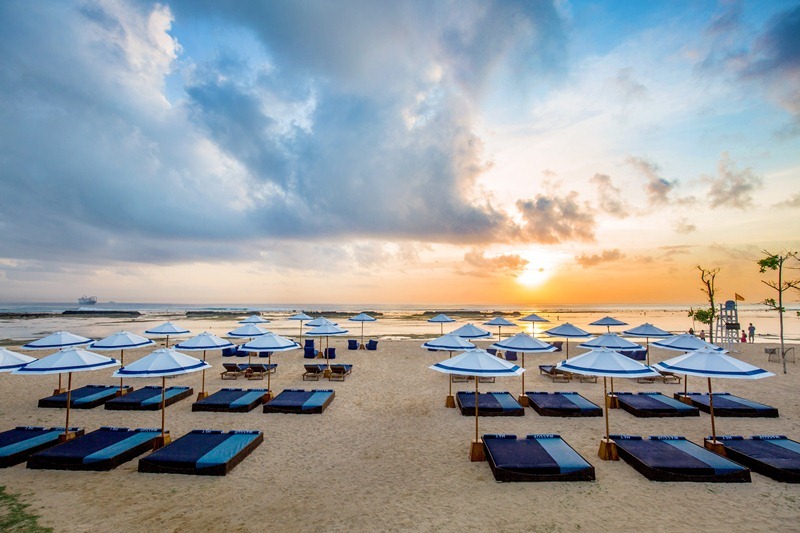 Complementing the Manarai gastronomic experience is a selection of whimsical cocktails, some of which reflect the design of the beach house, with delicate Balinese ingredients presented in a glamorous and modern style. Guests can also enjoy Balinese Jamu (traditional herbal drinks) and Manarai's homemade popsicles (alcoholic and non-alcoholic), either poolside or on the beach.
MANARAI BEACH HOUSE
Lot N5 Kawasan Pariwisata – ITDC Nusa Dua, Bali
Operating hours 9am to 1am
Facebook: ManaraiBeachHouse
Instagram: @manaraibali