After nearly two decades, Ming Palace remains consistent in dishing out authentic Cantonese cuisine with a modern touch.
One of my fondest family night out memories as a teenager is dining at a nice Chinese restaurant at Setiabudi One. I remember the beautiful waitresses—neatly wearing Cheongsam—welcoming us with warm smiles. I recall the well-appointed interiors dominated by red colours as they contrast the white tablecloths on round tables big and small, each equipped with a rotating glass. One particular manager always rememberd our names and what we usually order. "Shall I prepare the usual?" is how he would start after guiding us to our table. This restaurant was called Ming.
As I grew older, family dinners happened, unfortunately, much less frequently. But one thing I remember clearly—and this was from around 15 years ago—was the flavour of fried rice, the richness of the steamed garoupa and the deliciously spicy beef black pepper; all three were signature dishes and my personal favourite.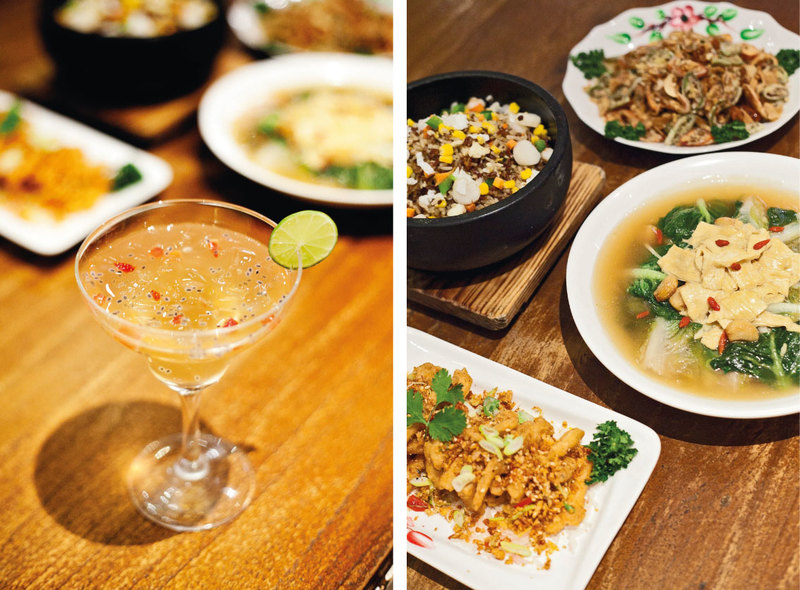 I've recently rediscovered this restaurant from my younger years at Senayan City, and although it has been rebranded into Ming Palace, I could still spot the similarities. The interiors, while much brighter, carried the same Oriental trademark with generous details in various hues of red. The placement of the tables, even some of the senior members of the staff gave me that familiar feel.
More than that, Ming Palace had exciting new features, such as a separate private area suitable for meetings and functions, a wine cellar and new furniture that exudes traditional Oriental design.
I was filled with anticipation as our order came. The Spiced and Salted Fish Fillet was a delightful opener that gave me a hint of what to expect from Ming Palace: an authentic Cantonese cuisine with a touch of modern techniques and presentation.
The next two courses were even better: Mixed Vegetables Cuttlefish with Tofu Skin and Spicy Chicken à la Ming. The cuttlefish and vegetable delivered a flavourful freshness along with a warm broth that's very easy to enjoy. The chicken came with slices of deep-fried chillies along with fried garlic, providing a nice crunchy texture to balance the tender meat in each bite. The use of spices were on point.
Everything was thoroughly enjoyable, but when the rice came, I was mentally catapulted back in time to more than a decade ago. It was a Brown Fried Rice that had almost exactly the same flavour as I remembered it—smoky, slightly salty and light. It connected to me on a personal level that I'm not ashamed to admit to finishing two bowls that day. I can hardly wait for my next visit!
Ming Palace
Senayan City Mall, Level 3
Jalan Asia Afrika, Senayan
T: +62 21 7278 1627
IG: @mingpalace_