Newly opened establishment, Nara is a contemporary lifestyle destination which offers Japanese fusion cuisine, nightlife, and a karaoke bar all in one place.
Those looking at the facade of Nara will normally see a glorious European architecture mimicking a European building. However, as you enter the room, guests will be welcomed to a Japanese suburbia, which embodies the culture of Nara where creative Asian fusion cuisine are offered in a social ambience perfect to be enjoyed with colleagues and friends.
Opened in August, Nara provides a breath of fresh air to the trendy neighbourhood of Senopati, serving ambitious hit-making fusion Japanese dishes to its patrons at its glitzy two-floor dining room. The restaurant area boasts mezzanine levels awash with stylish furnishings with a contemporary decor visualising Nara Prefecture in Japan.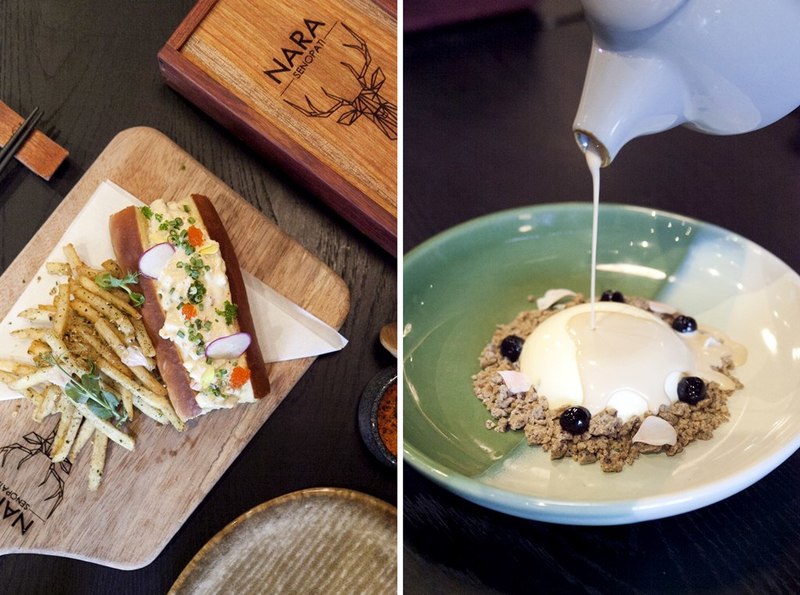 Led by Chef Kevin Zhu and AJ, the restaurant serves a wide range of fusion cuisine with a twist of Japanese culinary recipe. Start your culinary experience at Nara Jakarta with the Prawn Creamy Truffle Gyoza, a creative creation of pan-seared tiger prawn & chicken dumpling served with creamy truffle sauce and tobiko. You can also op for the Lobster Sandwich, a soft rolled bun filled with poached lobster with salted egg served with chips—a non-traditional sandwich is worth testing. Another delightful option is a premium plate of Wagyu Foie Gras Don (a butter rice topped with sliced grilled wagyu beef and foie gras with savoury homemade teriyaki sauce and onsen egg), which will leave a memorable impression on your taste buds.
A spacious dining room and two VIP sections perfectly allow you to have a private moment or host intimate gatherings. Those wanting to light up the night, a range of sake, whiskey and creative cocktail creations are available at its open bar at each level. One drink you must not miss is the Dragon ball, a summer cocktail concoction of dark and gold rum mixed with campari, pineapple juice and sweet and sour syrup served in ornate glass.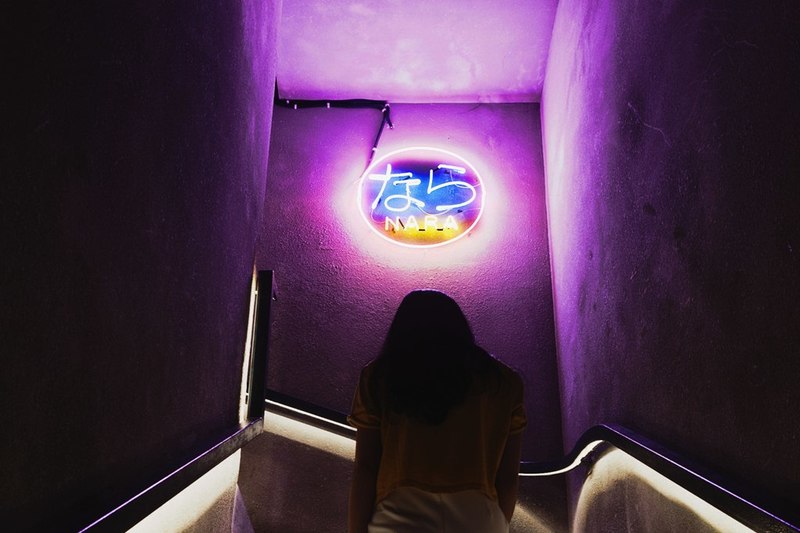 Nara is a modern adaptation to Tokyo's izakayas known for their part mega-mix karaoke, extensive range of fine cocktails tied with a vivacious energy. Those visiting in a group could have fun singing along together, order good snacks and drinks in the karaoke bar at ground floor. On the top level, the lounge caters to nightcrawlers with a view overlooking skyscrapers of Sudirman Business District. Here at Nara, a package of lifestyle entertainment is available for guest without having to go anywhere else.
Nara
Jalan Senopati No. 86
Kebayoran Baru, South Jakarta
T: +62 81 2996 07722\
IG: @narajkt
FB: Nara Senopati