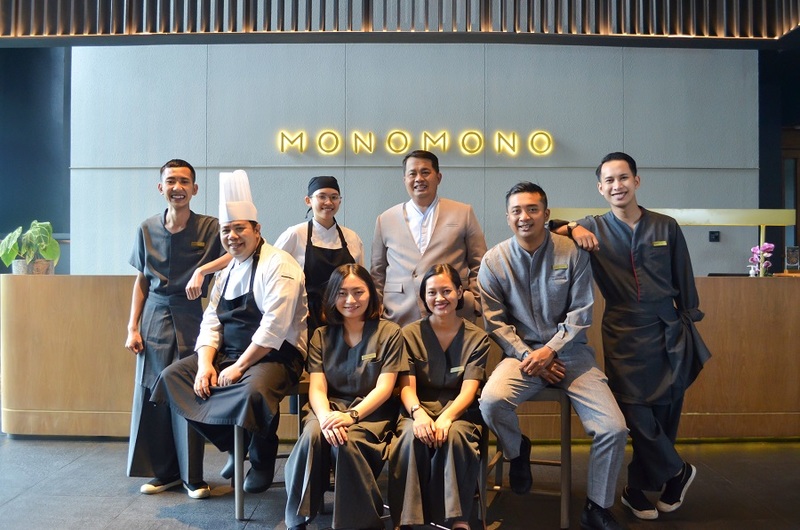 Bandung is a culturally diverse city with an eclectic culinary, lifestyle and social scene. Jakarta's city dwellers often embark on a weekend escape to Bandung for a change of scenery. Residents and visitors of Bandung can rejoice in excitement as a new vibrant dining destination opens in the city of flowers: Monomono.
Located in The Gaia Hotel Bandung, Monomono boasts a comfortable social dining ambience complete with a full-service bar. This new establishment offers a Nikkei cuisine-based menu combined with an Argentinian grill to cook up the rich flavours of South American – Japanese fusion. The menu at Monomono has been meticulously curated to present something fresh and new in a vibrant space that inspires creativity, exploration and discovery.
"Monomono must become the most exciting dining destination for people who are looking for a creative and explorative dining experience with a beautiful ambience in the city of Bandung," said Diky Lingga Wisnu, Director of F&B. "The most rewarding aspect is seeing the amazement on our guest's faces when they first come to the restaurant and the excitement when our guests share their dining experience with friends and family."
The culinary team's profound passion for food is evidently translated into the extensive menu that patrons can enjoy. One of the most recommended dishes is the Umami Salad, a shared favourite amongst the chefs, which incorporates a complex mix of ingredients to create a unique blend of the 'sixth flavour', this dish first impresses with its presentation, then with its flavour. Another dish that is a must-try is the Tenderloin Crudo, a personal favourite of Sous Chef Dikdik Suhendra, which uses the finest quality fresh beef elevated with Japanese ingredients that result in a creamy taste.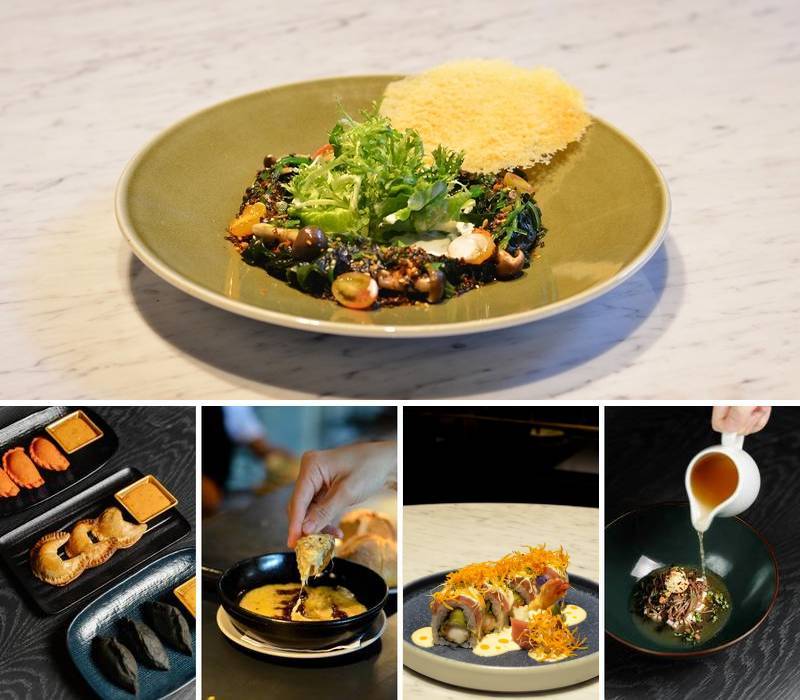 Moreover, Monomono also features a full-service bar where patrons can indulge in a colourful collection of cocktails and mocktails, concocted by expert mixologists. Spearheaded by head bartender, Kamal Sholahudin, the bar menu offers a variety of both classic and new drinks that invite patrons to explore and taste. Having kickstarted his bartending career overseas in the Middle East, Kamal now aims to bring forth his knowledge, passion and skills for mixology by catering to guests with the finest concoctions possible.
"Passion for me is when we do something with sincerity and care, and that's what I feel behind the bar, to always make sure that customer gets their best drinks," shared Kamal. Established as a social dining haven, where not only dishes are shared but conversations and ideas are exchanged, the bar is an integral part of the overall Monomono experience.

Even though the kitchen and the bar are the beating heart of the restaurant, the waiters and waitresses are the oil that keeps the machine going. With friendly, knowledgeable and welcoming staff on deck, diners can be sure to rely on them to enjoy a unique and memorable experience at Monomono.
For more information or reservations, please call +62 22 2028 0780
Monomono
at The Gaia Hotel Bandung
Jl. Dr. Setiabudi No. 430, Bandung
+62 22 2028 0780
[email protected]
thegaiabandung.com/dining/monomono