Following its success at Sopo Del Building South Jakarta, Harison Chandra and friends have expanded Ottoman's Coffee Brewers and opened a new location in Cilandak. The latest expansion features a new menu—including cocktails—in its signature vibrant atmosphere.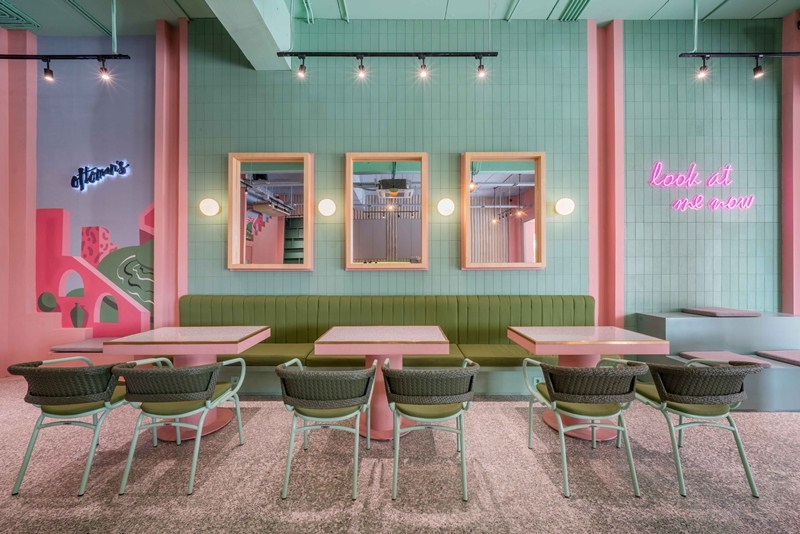 Nestled in Cilandak Town Square (Citos)'s LG level, the new Ottoman's boasts an ornate, whimsical mural inspired by the works from Spanish architect, Ricardo Bofill. Pastel interiors are compounded by mauve, hemlock, and placid blue, similar to its first location, along with tropical plants in every corner.
At this cafe, Ottoman offers fruit-based cocktails, beer and wine alongside its full food offering and spirit-based coffee. Harison Chandra, an award-winning barista who is also responsible for Ottoman's beverage menu aims to create a different look with a revamped food menu completed with Indonesian twist that still at Ottoman's core.
Dainty cocktails feature coffee, fruit and selected spirits offer a fresh take. Nano Nona, Ottoman's Spice Punch, Soap Berry Familia, and Parulian's Signature are among the highlighted beverages that are sure to impress.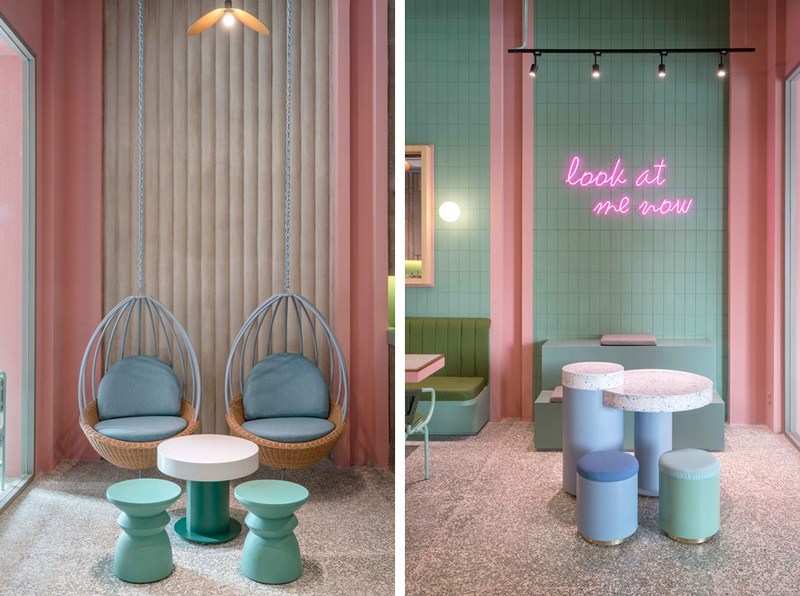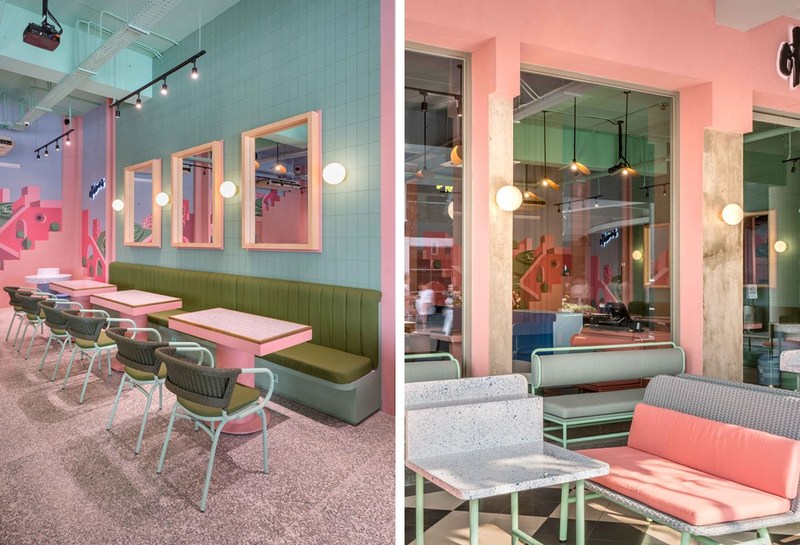 At the bar, a selection of liquors based beverages are available in cocktails such as Lemon Tree— a combination of sapphire gin, citrus infused rum, lemon, lime, and orange— that is perfect with Ottoman's atmosphere which is sure to remind you of summer. A mix of liquor and coffee is presented, too. The Arabica Princess is an exquisite drink made from vanilla bean gelato. The cocktail fuses baileys, Kahlua, a shot of espresso and coffee-infused vodka.
In food menu, the new addition is Balinese Eggs Benedict which is perfect for brunch. For a satisfying dish, one may try Chicken Betutu Rice, Grilled Slow Cooked Short Ribs, and Flash Grill Miso Salmon and Dynamite Salmon. All meals at Ottoman's use homemade ingredients with premium quality and free from additives and artificial flavourings. Here, the cafe also provide healthy option with freshly made dishes that available on the list.
Ottoman Coffee plans to provide an all-round experimental culinary journey for its customers, from exciting and delightful menu to a curated playlist to offer diners to slow down, relax and enjoy good company, centered around great food and drink.
'We think that people are starting to feel 'coffee-fatigue', and we are not deviating from coffee but offering a value-added experience in addition to coffee, with an exciting and delicious menu to take eating and drinking leisure to the next level," Chandra said.
With its second outlet, Ottoman's have another plans to expand its territory and looks forward to increase the cafe's growing presence in other key areas such as Menteng, SCBD, and Senayan, making it accessible to everyone.
Ottoman's Coffee
Cilandak Town Square Ground Floor Unit E,50-51
Jl. TB Simatupang Kav. 17, South jakarta
Sunday to Thursday (10am to 12am)
Friday to Saturday (10am to 2am)
021 50806510
ottomanscoffeesopodel.business.site
@ottomans.coffee