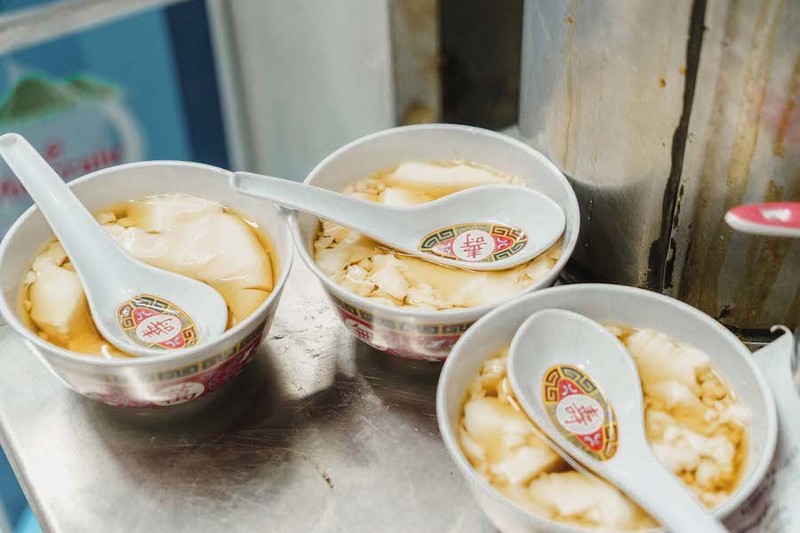 Inspired by the culinary centre of all time, Jalan Pancoran, an Old Town area in Glodok, one of the corners of the Pantai Indah Kapuk has been transformed into a place to reminisce about Chinese and Peranakan food from legendary stalls in Jakarta.
With its concept of a waterfront city, Jakarta's north bay on reclaimed land is not just a beacon for the surrounding area which offers a 18-holf golf course, exclusive housing and commercial areas but also a "chinatown" that offers a new culinary hub called Pantjoran PIK on Golf Island which is connected by a 300 meter long bridge from Pantai Indah Kapuk.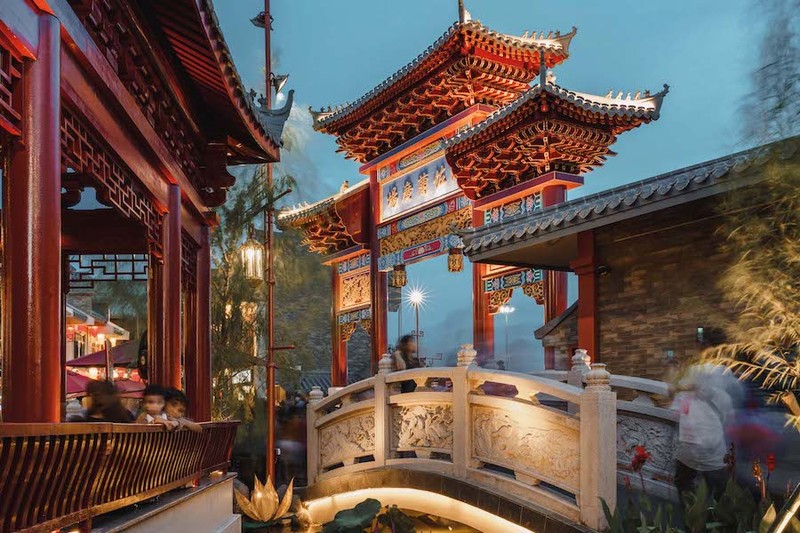 The culinary area consists of rows of restaurants and stalls that have names familiar to Indonesian foodies. It is home to well-known and legendary brands with unforgettable flavours which have managed to survive more than three generations, such as Es Kopi Tak Kie (ice coffee) which started as a simple cart in the Petak Sembilan area in 1927, and have now succeeded in regenerating and keeping up with the times, but still maintaining their authenticity.
Then there's Kari Lam (curry food) whose quality, service and taste have persisted from year to year since its establishment in 1973. And Wong Fu Kie, one of the oldest Hakka restaurants in town which has been around since 1925 thanks to the deliciousness of their food that has been preserved and the family's persistent efforts for three generations. Various snacks such as bread, mixed ice, kuotie, bakpao, chi chong fan, to more filling menus such as mixed rice, hainanese rice, noodles, rice cake, meatballs, soup, and porridge, are present in one place. Not only are they available in the form of a restaurant, some snacks have also become more accessible in the form of carts located at various points.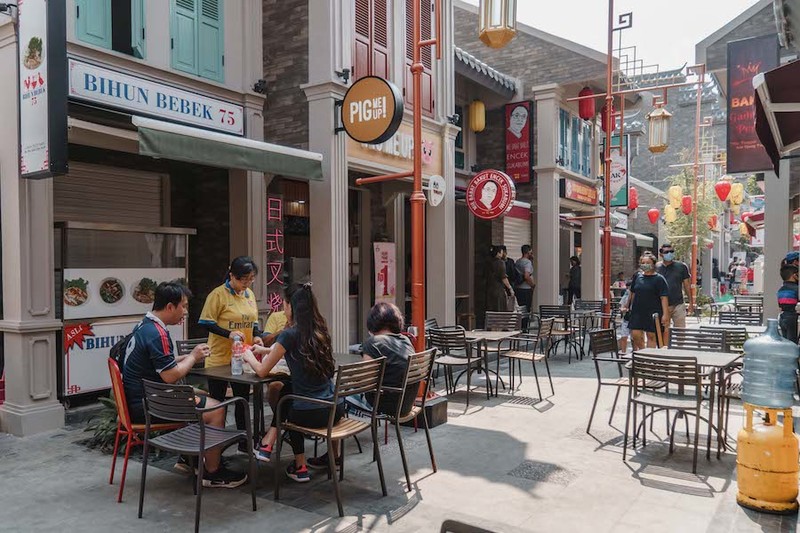 Visitors, apart from being greeted by an iconic gate, can also enjoy a unique interior with the atmosphere of Jakarta's Old Town; walls are decorated with artistic murals, such as kung fu competitions, department markets (toserba), barongsai performances, teahouses and swordsmiths. A total of eight dioramas by artist Gladys Teo-Simpson are also scattered in this area, representing interesting stories about the culture and Pantjoran area. They will also be treated to weekly entertainment such as guzheng music, thousand-handed dances, lion dance, and even tai chi sports.