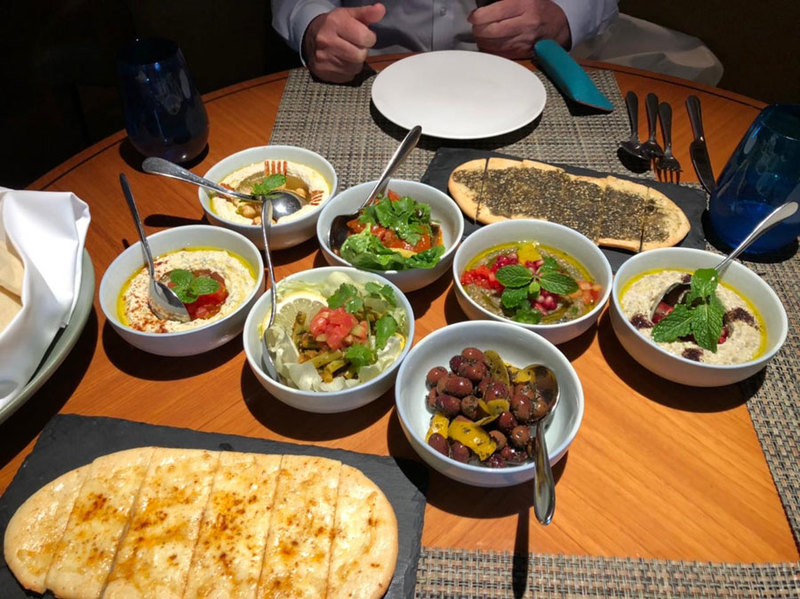 Mandarin Oriental's Executive Chef Raymond Rjaily has created an exciting and delicious plant-based menu, consisting entirely of Lebanese dishes for guests to enjoy an absolutely guilt-free dining experience! Available on demand by prior appointment this menu will satisfy both the lover of Middle Eastern fare and the advocate of plant-based cooking.
Our lunch was served in MO's Cinnamon Restaurant on the ground floor with only three people at the round table but such was the profusion of dishes that Chef Raymond produced, we quickly ran out of space. The breads as always with Lebanese food, are the building blocks for the Mezzeh and we pasted on the Hummus, Mountabel, Baba Ganou, Okra and Tomato Stew with relish before moving on to the Green Beans and Tomato Stew, and the Fatoush Salad, and the Falafel.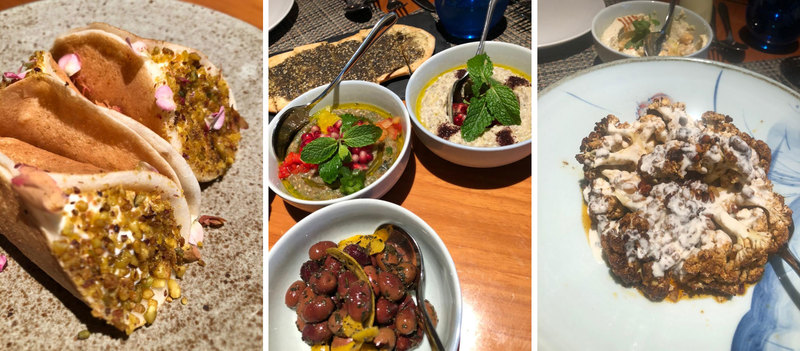 At this point, I will mention that the Mandarin Oriental cellars actually have a (small but excellent) supply of Lebanese wine, and a bottle was produced to accompany the repast. And I have to tell you the Chateau Musar 2013 was a delight and washed down the already easily digestible dishes with ease!.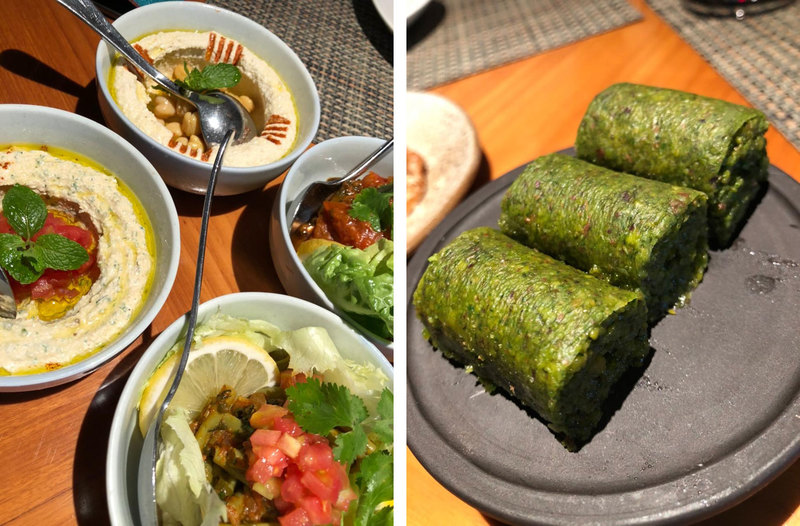 Then it was on to the Lentil Soup (of course) and the Khadar Mehshi (stuffed vegetables with rice, mushrooms, peas & tomato sauce) for Main Course I and an amazing Roasted Whole Cauliflower for Main Course 2. But with Lebanese menus you know you are not at the end until you get the Ketayef bil Jiba, Halawel al Jiba and Pistachio Baklava, which are so easily devoured that the main courses are quickly forgotten.
So if you are a fan of Lebanese food and would like to experience a fully plant-based meal book this delight now. I'm pretty sure Chef Raymond will look after you personally. because these are his creations - and they are excellent. Thanks, Chef!
Cinnamon (Mandarin Oriental Jakarta)
Jl. M.H. Thamrin, RT.1/RW.5, Menteng, Kec. Menteng, Jakarta
+62 21 299 388 23
[email protected]
mandarinoriental.com