Italian Ristorante Sale is not newly opened, nor is it one that many Jakartans have heard of. Nevertheless it is always packed to the rafters and on weekends has been known to attract patrons that happily queue outside for a table. For the residents of BSD, Sale needs no introduction. In fact I am bracing myself for a deluge of hate mail for divulging the details of their "best kept secret"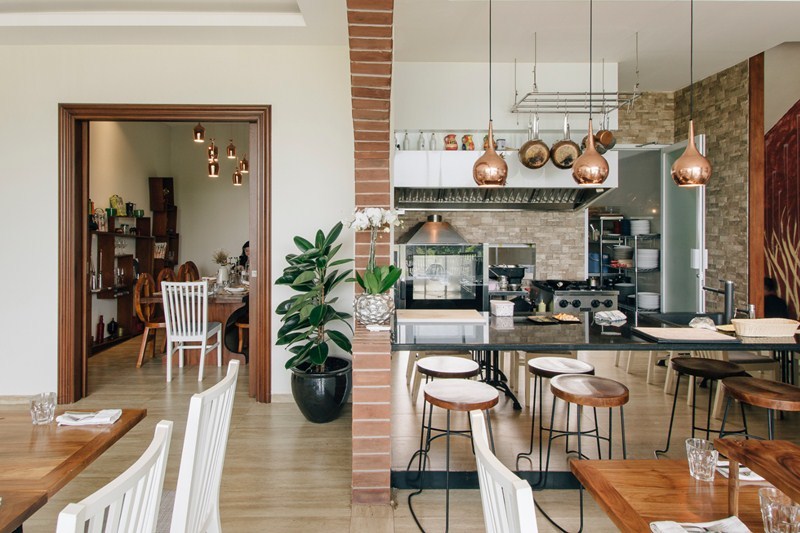 This is because despite its modest exterior and location within a row of unassuming shop houses, Sale (pronounced sa-le and meaning 'ascend') has gained a reputation as the place to go for an exceptional Italian experience.
After many years in the restaurant industry Operational Director Andrea Giannini opened Sale in September 2016. For Andrea and his culinary team it is all about the food and that starts with sourcing only the best and freshest ingredients. He also prides himself on being true to his Italian heritage and yet challenging himself to continually create and innovate. Andrea shared his philosophy "I believe food tastes better when it is prepared and served with great passion and fun…."
His passion for culinary excellence has been noticed and appreciated by a discerning few who do not live nearby but are willing to travel those few extra kilometers to enjoy a truly authentic Italian meal.
I have made the journey many times, usually taking no more than 45min from Kebayoran Baru, and I am yet to be disappointed. Whether its Sunday brunch with friends (my favourite!) or a cozy evening meal, from the moment I step inside Sale I am transported to a warm and friendly trattoria somewhere in Tuscany.
Andrea always comes to our table, greets us "ciao! ciao!" and with his ever so sexy Italian accent proceeds to share with us the days specials, with the occasional "allora!" thrown in. I liken him to the eye of the storm, while kitchen and wait staff whirl about him in a flurry catering expediently and efficiently to the needs of a packed restaurant. He is an oasis of calm, smiling serenely and putting us all at ease.
Sale's Italian chef Michele Antonucci hails from Puglia, Southern Italy. Honing his craft in Italy and Switzerland and most recently working in Japan with the renowned Bvlgari Restaurant Michele has brought his extensive knowledge and experience to Jakarta. Full of energy and enthusiasm, he will soon be offering Italian cooking classes as well as introducing a Chef's Table adjacent to the open kitchen allowing guests to interact with him while they dine.
It was a Saturday night when I arrived with friends to conduct my review and after the usual warm welcome we asked Andrea to arrange for us a selection of Sale's signature dishes as well as a la carte. Soon after, one creation after another was whisked from the kitchen and brought to our table. In total we sampled 11 dishes.
Homemade Tagliolini pasta, Italian Porcini Mushroom sauce
Pizza Burrata – Burrata, Mozzarella, Truffle Oil, Rocket and Cherry Tomatoes
Barramundi Fillet served with Artichokes and Roasted Potatoes
Pork Belly on 3 style of Spinach sauté, Chips and Cream
Tasting platter of Crème Brule, Pannacotta, Chocolate Tarte, Creme Caramel and homemade Gelato
Black Rice cracker Smoked Salmon, Ricotta Cheese, Caviar
Poached Tiger Prawns Avocado guacamole on Polenta crisp
Affettati Misti – selection of Cold Cuts Mortadella, Prosciutto, Salami
Romaine, Arugula, Mozzarella, Avocado, Orange and Balsamic Vinaigrette
Layered Baked Eggplant with Tomato Parmesan and Mozzarella
Large Penne "Paccheri" with fresh Prawns and Seaweed
Wow Wow and Wow!
Of course the proof of the pudding is in the tasting.
The small bites, a delicious combination of crisp base with fresh flavourful toppings were a wonderful start to the meal
The pizza base was light and crispy with a perfectly proportioned mix of cheeses and fresh rocket. The pastas were homemade and al dente, the sauces not too creamy, and the fresh (not rehydrated) porcini was perfection. The bread was straight from the oven, still warm, crunchy on the outside and light on the inside. The salad—and on a side note, all too often Italian restaurants are guilty of treating their salad as an afterthought with a few bits of iceberg lettuce, tomatoes, sliced onion and some tinned black olives thrown in. Sale's salad was definitely not typical;instead it was fresh, colourful and contemporary. The fish was perfectly cooked and delicious, as was the pork belly. The dessert was hard to fit in after such a gastronomic feast but we managed somehow and was worth every calorie!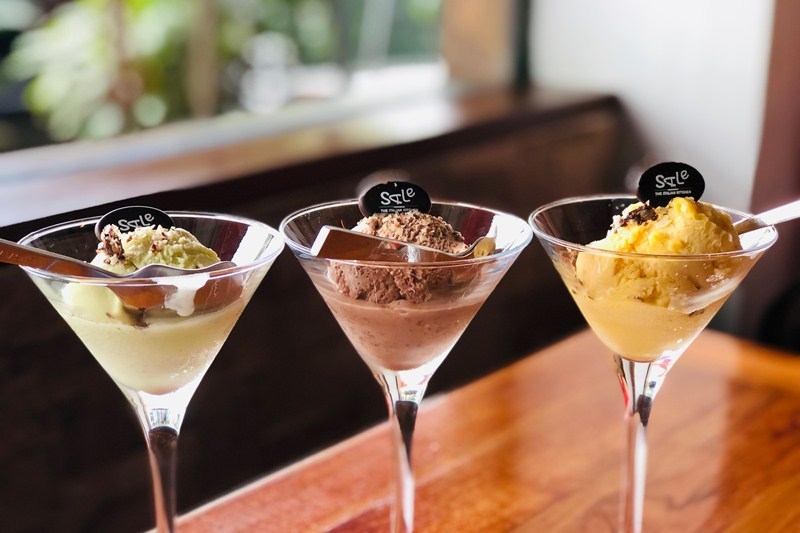 In conclusion, Sale as usual did not disappoint and in fact passed with flying colours, specifically green, white and red! From bread basket all the way to dessert every dish was beautifully presented, perfectly cooked and tasted amazing.
BSD residents, please forgive me for letting the cat out of the bag!
Sale Italian Ristorante
The Icon Business Park Block D/9
Jalan Raya Cisauk Lapan
BSD Tangerang
www.foodartisanindonesia.com