Popular among Eastern Asia region, tofu is an ingredient for many dishes in Korean culinary tradition. So Gong Dong (SGD) Tofu House is the first dining establishment that introduces Sundubu — a Korean-style tofu soup — to Jakarta patrons.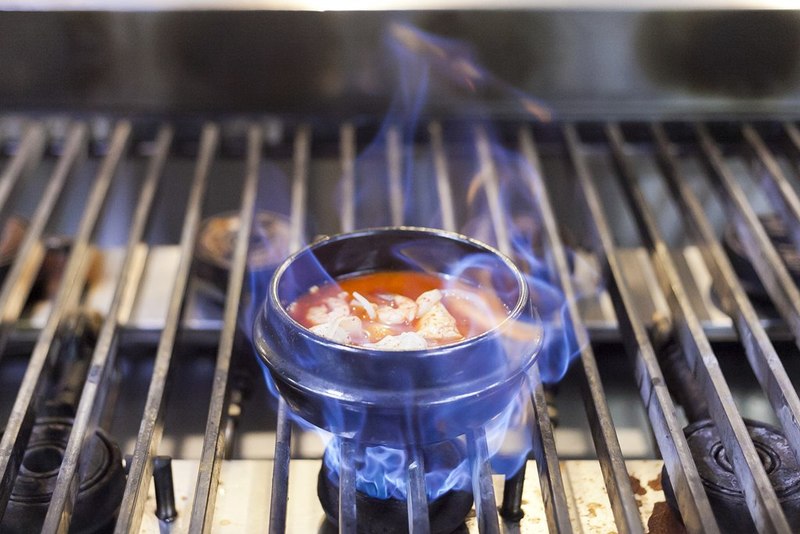 So Gong Dong Tofu House is home to Korean comfort food. So Gong Dong Tofu House invites guests to the old days of Myeongdong through authentic flavours of Sundubu, an authentic dish inspired by legendary recipes passed down from generation to generation. Since opening its doors at Pondok Indah and pantai Indah Kapuk last year, So Gong Dong Tofu House is the central point for family dining and express meal for many individuals and families.
This dish has an interesting history when Gyu-il Heo founded Sundubu in 1962. As Heo helped cooking to feed many of the victims in the post Second Korean War, he used any available ingredients and turned it into hot tofu soup, the first recipe of Sundubu Jjigae was prepared for a lot of people during the winter time. Sundubu has raised its popularity until it became an everyday food for many Korean families. Nowadays, So Gong Dong Tofu House is run by second generation owner Young Seok Heo who pays homage to the legacy of his father with an expansion to hundreds store in South Korea as well as franchise outlets in Japan, United States and Indonesia.
Unlike any popular Korean barbecue in the city, SGD Tofu House presents assortment menu with Sundubu as a star of the dish. For those who aren't familiar, Sundubu is a spicy korean soft tofu stew served with a choice of toppings such as seafood, beef, dumpling or ramyeon. The delicate tofu is marinated with seafood broth and served bubbling hot in a ddukbaegi (hot stone bowl).
Coming in six different variants, Sundubu is best paired with other So Gong Dong original creation of Flame broil, which was introduced by Chef Park in 1975. So Gong Dong's Flame broil is thin cut of protein (beef, spicy chicken, octopus, mix) and vegetable stir fried in a wok using high flame served in hot stone plate. For those wanting a complete dish, order the Combo Package to enjoy Flame broil mixed with rice, Sundubu, kimchi and other side dishes in one bowl.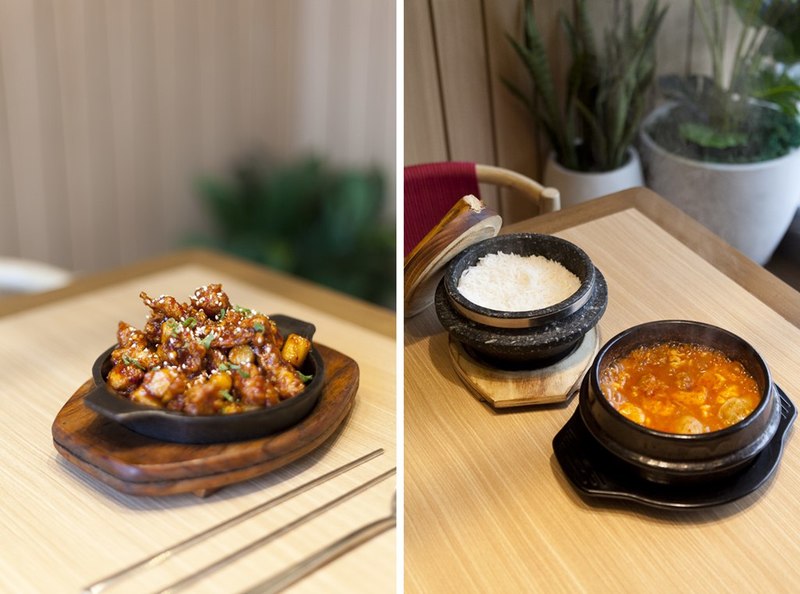 As a korean tofu house, So Gong Dong also provides Mix Albab, traditional rice bowl mixed with fish roe, beef, and vegetables with spicy sauce. Try out a creative creation, La Galbi, a Korean style marinated beef short ribs introduced by Korean American community in Los Angeles. Galbi Jjim, a tender and sweet Korean braised beef short ribs served with Daechu, potato, carrots, garnished with slices of fried egg. Through the adaptation from Korean culinary tradition, A wide arrange of Banchan (Korean side dishes) are available to complement and add some flavours to the dish.
A comfortable dining establishment sparks casual ambience to cater small group of diners and big group of patrons at its VIP room. No matter the occasion, So Gong Dong Tofu House is home for diner to have a great warming dishes and lively conversation.
So Gong Dong (SGD) Tofu House
Street Gallery at Pondok Indah Mall
Crown Golf blok A3-A5, Pantai Indah Kapuk
T: +62 21 29529751
IG: @sgd1962_id
FB: SGD 1962 ID
www.sgd1962.co