At new garden-themed restaurant, Social Garden, you can be one with nature while pampering your palate at the heart of Jakarta.
Newly opened, greenery-filled restaurant, Social Garden brings soothing solace to Jakarta's dining scene! Officially inaugurated in September, your dining experience will include the finest ingredients featuring delectable plant-based dishes, a spectacular gin selection and uniquely crafted cocktails for every palette.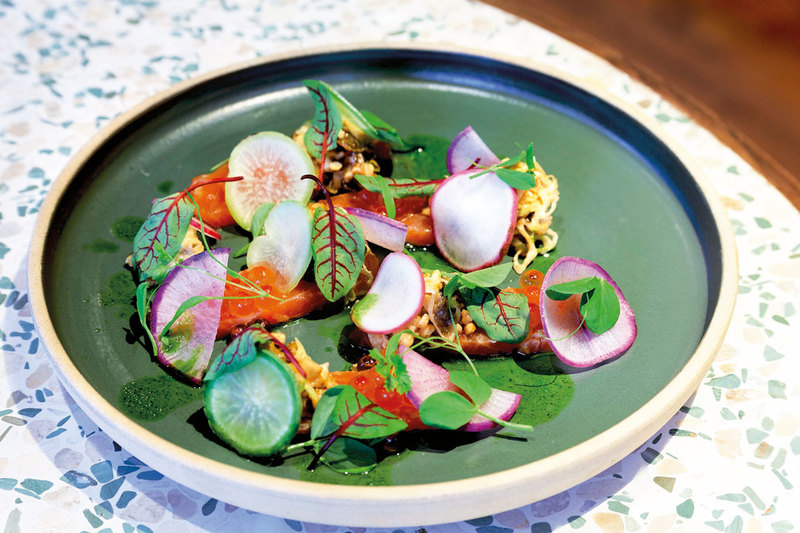 As the summer chill fades, Social Garden's dining scene turns up the heat welcoming a whole new experience with coloured accents and natural furnishings. Enchanting on many corners, Social Garden features lush greenery and feel-good venue creating a blissful oasis where diners disconnect from the world and reconnect with nature. If you are looking for a sweet escape in a buzzing city like Jakarta, Social Garden makes perfect sense to dine in and for sure, makes you feel so good in nature.
Resonating with the surrounding nature vibes, Tasmanian Salmon Ceviche is a good choice for starters. This tasty crispy salmon skin with ikura and spicy mayo blends perfectly when you eat it with Beef Tomato Carpaccio, a delectable dish made with feta pistachio puree, sourdough croutons and white wine vinaigrette.
Don't miss out on the Wagyu Bibimbap Bowl as the main course; a Wagyu beef yakiniku served with poached egg, ikura, nori and Japanese curry. Pasta lovers can also enjoy Pumpkin Ricotta Agnolotti, a unique meal featuring grilled king oyster mushroom, creamy pumpkin sauce and sage crumble. Take a minute for yourself to enjoy desserts. Carrot Cake and Greek Yogurt Parfait are some of the delicious sweets that are sure to please.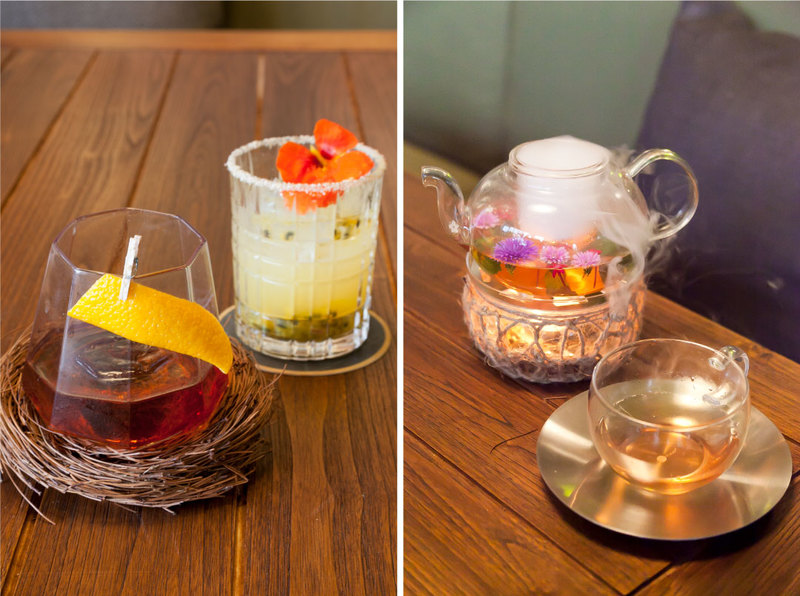 Social Garden also provides an immersive drinking experience that are certain to make a great experience during your visit. The beauty of a flowering tea is an exquisite experience that you can find in Garden Specialteas, featuring not only floral and herbal ingredients but also fruity and spicy notes. Hummingbird is among those refreshing gin-based drinks. Served with fresh snap peas and mint, this special drink will give you some serious bright summer vibe. Another one you can also sip is Barrel Aged Rob Roy, a classic whiskey cocktail with a touch of chocolate syrup.
Social Garden opens daily from 10am to 12pm on weekdays and 10am to 1am on the weekend.
Social Garden
Senayan City, Ground Level
Jalan Asia Afrika, Central Jakarta
T: +62 21 7278 1516
IG: @social.garden
FB: @socialgarden
www.ismaya.com/socialgarden