The Starbucks Dewata Coffee Sanctuary in Bali is a 20,000 square foot, one-of-a-kind store that highlights local craftsmanship and culture. Embark on coffee's seed-to-cup journey while here.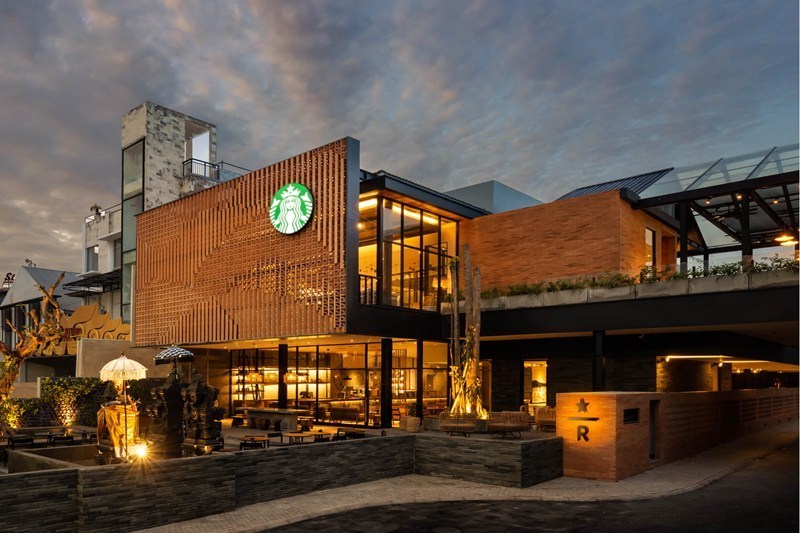 Officially opened on 12 January, Starbucks Dewata Coffee Sanctuary is set to become Starbucks' go-to destination in Southeast Asia. The new experimental retail format— besides the Reserve and Roastery stores— invites customers to a demonstration of Indonesia's coffee cultivation. Indonesia is the the fourth largest Arabica coffee growing region in the world, including the popular single-origin coffee from Sumatra that has been a staple at Starbucks since 1971.
Located in Bali's up-and-coming premium retail district on Sunset Road, the Coffee Sanctuary provides a carefully curated series of interactive experiences. As one enters the room, a 1,000 square foot coffee tree farm is a majestic impression that allows one to pass coffee plants and a de-pulping station before trying their hand at washing, drying and raking green coffee beans.
The Sanctuary was designed as an homage to Indonesia's rich culture and coffee heritage. The store's expansive interior was inspired by traditional Balinese houses with free-flowing, connected rooms that contain moments of discovery from one space to the next. The aesthetic interiors are designed in collaboration with local creative minds and artists. It features a wood carving and two murals in the courtyard depicting the story of Indonesian coffee.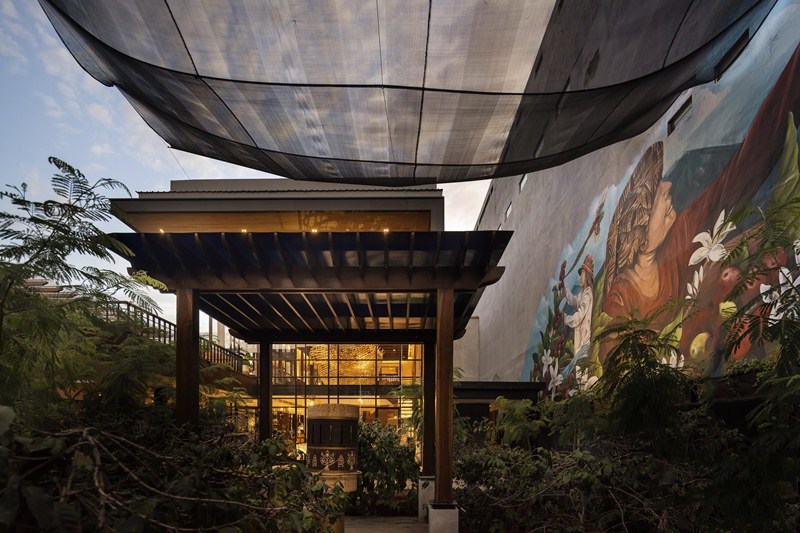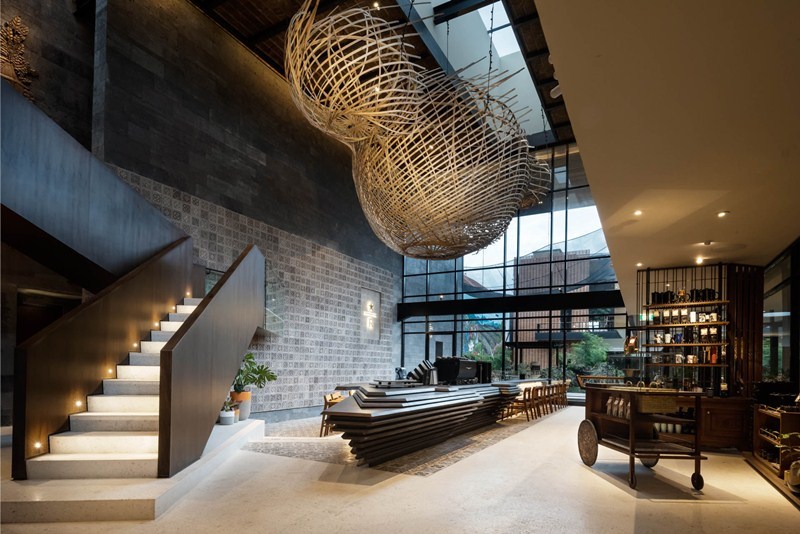 Starbucks Dewata is a sort of "origin-centered version" of the Roasteries that triggers all five senses. Inside, the expansive Starbucks Reserve bar offers customers an intimate experience to taste Starbucks Reserve small-batch coffees, while the core bar offers Starbucks signature core beverages.
At the Reserve table, Baristas welcome customers to the 13-metre teak bar which draws inspiration from Bali's terraced rural landscapes, where customers can taste some of Starbucks rarest coffee offerings. Here, there are more than 100 Dewata-exclusive handcrafted beverages, including the the signature Lavender Latte, as well as an array of cuisines and unique merchandise that only available at Coffee Sanctuary.
On the second floor, a greenhouse canopied by panes of glass creates an open-air experience. One taste bud is challenged with personal coffee experience where one can touch the first stages of the seed-to-cup journey, as well as deepen their understanding of the art of tending to coffee plants alongside a local Balinese farmer in the adjoining tasting room. Dedicated media room showcases the work of the Starbucks Farmer Support Center (FSC) in Sumatra and agronomist, Dr. Surip Mawardi's work with Indonesian coffee farmers.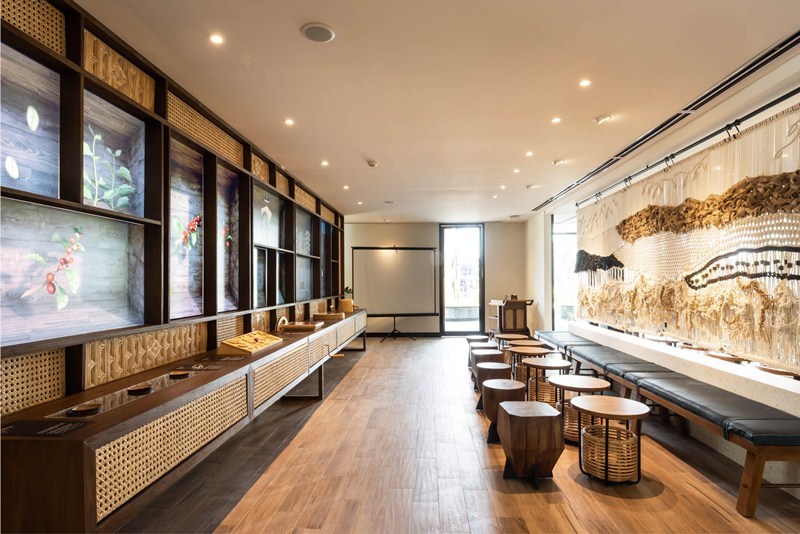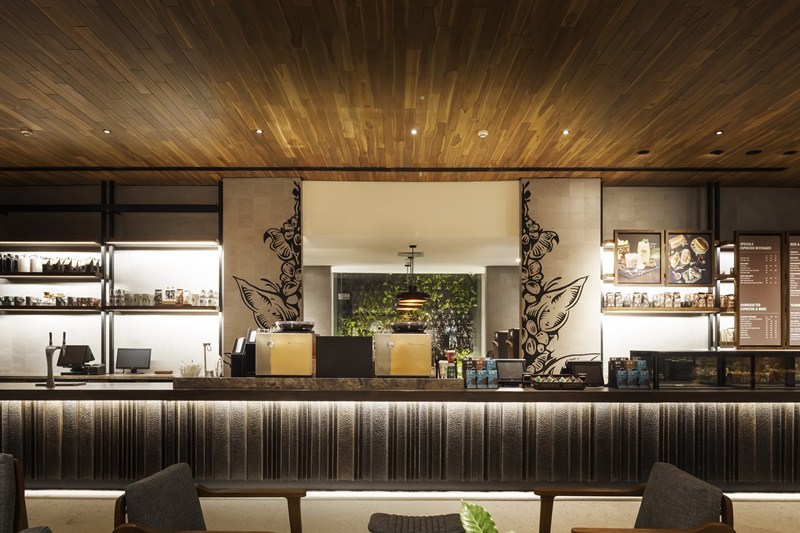 "The Starbucks Dewata Coffee Sanctuary amplifies our passion for the coffee journey, our ongoing commitment to Indonesia's rich coffee culture, and our tireless pursuit of fostering moments of connection between our partners and customers," said Kevin Johnson, CEO of Starbucks Coffee Company.
The Coffee Sanctuary marks the tenth Starbucks Reserve Bar store in Indonesia, one of 185 stores around the world, with the majority in Asia. This is Starbucks at its best, and we are proud to open the doors of this unique experience in one of Southeast Asia's most dynamic markets.
"Bali has an envied reputation as one of Asia's top travel destinations and Indonesia is one of coffee's most extraordinary coffee origin regions, so we're excited to invite customers here to ignite their senses and explore the seed-to-cup coffee journey at this unique Coffee Sanctuary," said Anthony Cottan, Director of Starbucks Indonesia.
Starbucks Reserve
Jalan Sunset Road No.77 Bali 80361
www.starbucks.co.id
This venue participated in the 2019 BRBCA. See the winners here!