Sushi Tei, one of Indonesia's most popular Japanese eateries, opened its newest outlet at Central Jakarta's Citywalk Sudirman in June, ready to serve Japanese treats to the capital's foodies.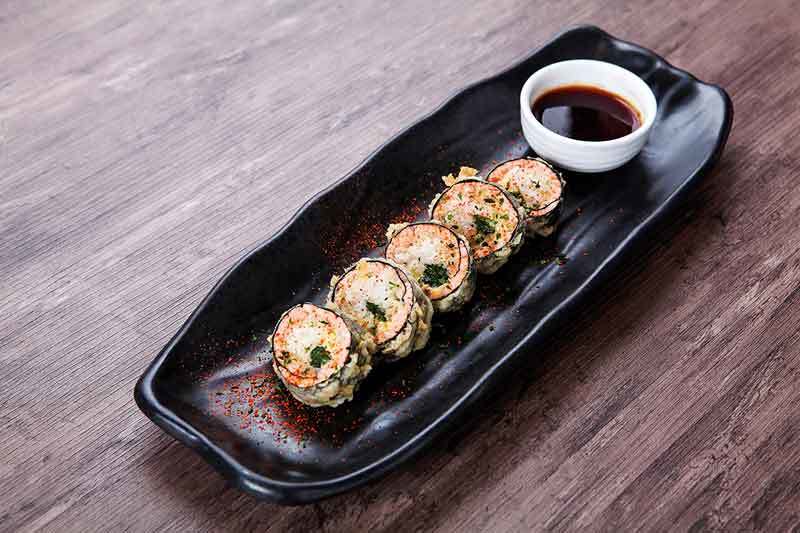 This newest addition to the Sushi Tei family is the restaurant chain's 21st outlet in Jakarta and surrounding areas (Jabodetabek), and the 39th in Indonesia. It can accommodate up to 120 customers and features two VIP rooms for those in need of exclusivity during their meals. Similar to most Sushi Tei outlets that have their own distinctive concept, it puts the Japanese traditional outfit kimono into the spotlight.
"We spent roughly three to six months to prepare the outlet, the seating, the design," Sushi Tei Marketing Manager Vera Kusliawan told Now! Jakarta.
"Why [did we open another outlet in] Jakarta? The first Sushi Tei in Jakarta was established in 2003, and as shopping malls in this city keep growing in number and they continuously offer us to open up outlets, we happily accept. It has been a promising prospect."
Every three months, Sushi Tei offers a promotional menu and in the end of May it launched "Shoka" which will be available until July: it includes chicken-based dishes such as Tempura Teriyaki Roll (chicken tempura sushi with cheese and spicy sauce), Tori Baitan Ramen (chicken broth noodle or ramen), Tori Goma Salad (chicken karaage salad with spicy sesame dressing), and many more.
Of course, the usual menu features the restaurant's all-time favourites that have made it so popular in the first place: Tuna Salad Crispy Mentai, Spicy Salmon Skin Roll, Wagyu Saikoro Steak, Spicy Miso Ramen and Negitoro Don are only a few dishes that diners look for when they come in for their Japanese food fix. Vegetarian items such as Age Roll, Kinoko Salad, Hitokuchi Tofu Katsu round out the menu.
Though it is primarily known for its mouthwatering yet affordable food, Sushi Tei does more than serving Japanese dishes: give the refreshing mocktails like Blue Lychee Mocktail or Orange Peach Tea a try and leave some room for one of the desserts.
Under the slogan "A Good Deal of Sushi", Sushi Tei keeps providing the best service and top-quality products to its loyal customers. To ensure the food quality and safety of the dishes - especially when it comes to sashimi which is served raw - the restaurant applies the Hazard Analysis and Critical Control Point (HACCP) Standard, a food safety management system which is acknowledged and practiced worldwide.
Ever since its establishment 14 years ago, Sushi Tei has won numerous prestigious awards including the Adikarya Wisata Award for International Restaurant (2010) and Amica Award for Best Service Restaurant (2010). It also won Museum Rekor Dunia Indonesia (MURI) records for creating the longest Dragon Sushi Roll in 2009, for staging a sushi eating contest with the most participants (552 participants in 2011 and 834 participants in 2012), and for crafting the biggest crane replica as well as most crane origami (as many as 601,412 pieces of origami) in 2015.
Sushi Tei
Citywalk Sudirman, Jl. K.H. Mas Mansyur No. Kav 121
Central Jakarta 10220
Phone: +62 21 2991 8955
IG: @sushiteiindonesia
https://sushitei.com/outlets/outlets.aspx?cat=INDONESIA
Vote for this venue in the BRBCA