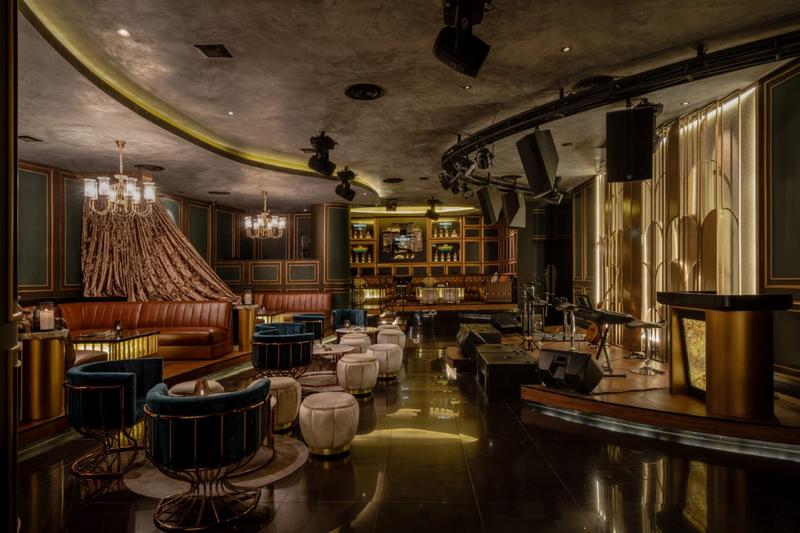 Located in ELYSEE Mall at the heart of SCBD Jakarta, The Great Gatsby has created an elegant lounge for a wonderful lifestyle experience. Strong lines, bold contrasts, and luxurious textures welcome you to take a moment to unwind with its welcoming atmosphere.
It's anew year and the worries of the old have disappeared. And even if they haven't it's time to experience the joy of life with things that entertain you: from the music, the drinks, to the cigars, this beautifully appointed speakeasy lounge is where life slows down so you can relax as meaningful tales are told and great stories are made. If work has been getting you down, lift up your mood with a selection of live musical acts that set the ambience and remind you to forget the busy working days and hectic side of life. Depending on the occasion, the live band performances comprise vocal jazz, top 40s, contemporary soul music, to hot club music by the resident DJ.
Then there are the drinks and they are fantastic. Led by the award-winning mixologist, Yudhist, the cocktail bar brings back the Prohibition Era back to life, offering guests an array of creative cocktails that modernise the allure of classic liquor for more glamorous tastes. Wind down as you watch this expert mixologist prepares Artisanal cocktails and signature molecular gastronomy that is ready to surprise and delight!
But don't forget to indulge in the fine food served by 5 star-Chef Jimmy who creates immersive dining experiences. Select from the extensive menu of carefully curated Local, Chinese, and Western food, starting with the exceptional Crispy Fish Skin with Szechuan Pepper Salt, and followed by the Delicious traditional Herbal Chicken Soup which is almost a meal in itself! We particularly enjoyed the Grilled Norwegian Salmon in Special Sauce which was cooked to perfection, but you have to leave room for Chef Jimmy's wonderful Seafood Fried Rice with Mala Paste to absorb some of Yudhist's amazing cocktails.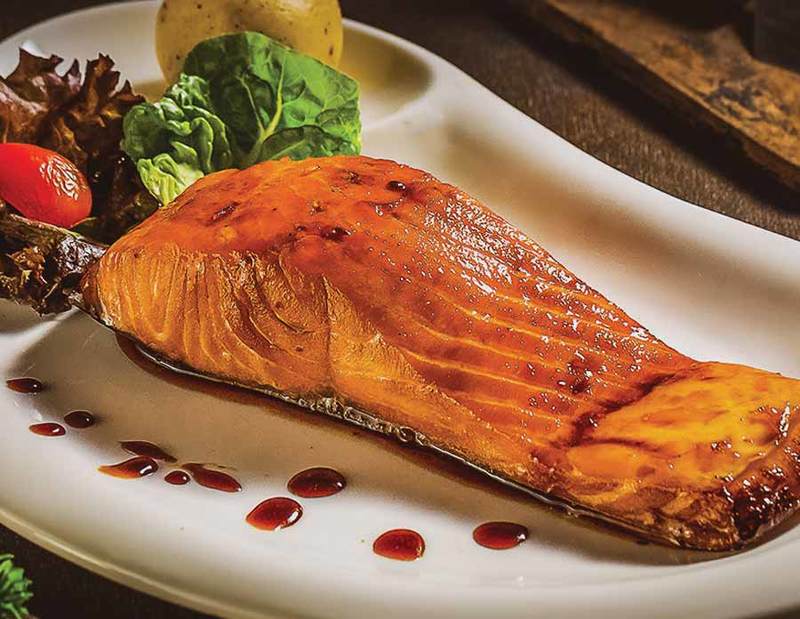 Of course, if wine is your preferred drink with dinner- or after- then fear not despite the Prohibition, the wine list is extensive and includes some very affordable labels.
Overall, The Great Gatsby experience is relaxed, sophisticated, and enervating. The food is delicious and the cocktails are brilliant. When you are ready for a real night out, this could just be the answer. The Great Gatsby recalls an era of elegance and carefree times. Start yours today !
The Great Gatsby Jakarta
ÉLYSÉE SCBD Jakarta, 5th Floor, Unit 5A, Jl. Jenderal Sudirman - Kav. 52-53, South Jakarta
Email: [email protected]
Phone: (+62) 21 5012 3199
WhatsApp: (+62) 813 8899 1383
www.clubraia.com/lounge