After an eight months hiatus, SHY Restaurant is revamped to THE PENTHOUSE, an avant-garde dining concept with many twists.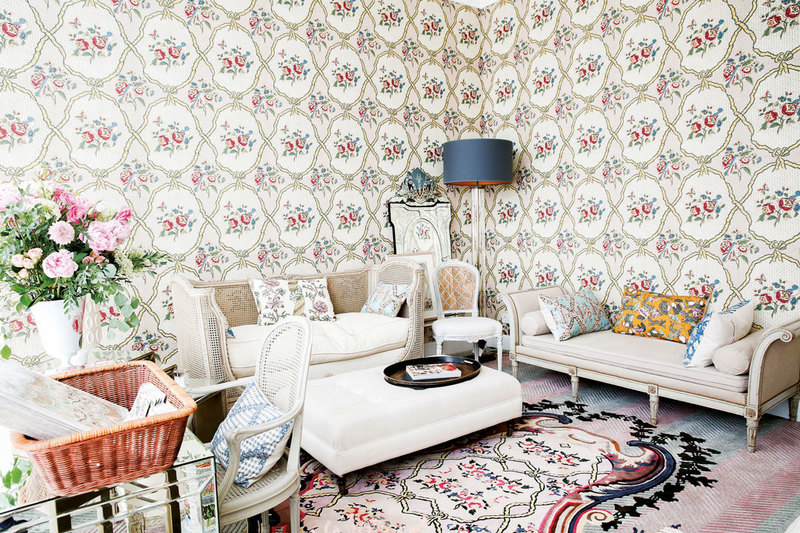 Most South Jakarta residents would be familiar with the butterfly adorned glass and steel structure that dominates the Kemang streetscape. The aptly named Papilion Building is a visual masterpiece of light filled translucence, and through its grand entrance awaits a dining and lifestyle hub unmatched in Jakarta.
Since it's inception the owners of this establishment have obviously demanded nothing less then excellence from every product, service, dish and morsel they offer.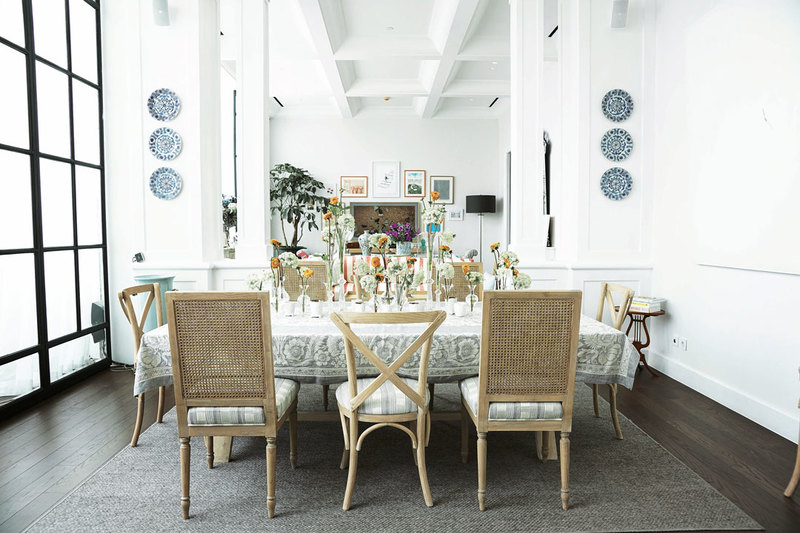 Papilion's multiple venues include a bistro style eatery on the ground floor serving local favourites along with Western dishes in a contemporary and relaxed setting. They also produce a delicious Sunday brunch, at which I am a very happy regular. What sets them apart from other such eateries is their artisanal range of cakes, chocolates and ice creams by famed Dutch patisserie house, Huize van Wely. Each item in the display case is handcrafted with such perfect symmetry that I still gaze at them with awe and wonder every time I go and take a mouthwatering look.
The rooftop Shy Bar and alfresco dining on the 5th floor has been a popular nightspot for many years and features live entertainment six nights a week. Papilion also houses a hair salon along with clothing and homeware outlets showcasing unique imported items.
But this review is not about all of the above. It was inspired by an invitation by Sylvain Julian the General Manager of Papilion to a Housewarming Party on its 4th level.
Closed for renovation since the end of 2018, SHY Restaurant went through an eight-month transformation and emerged, reborn and resplendent, as The Penthouse and was the venue for this party.
On my arrival, it became apparent this was no ordinary restaurant opening. What emerged were distinct, individual areas within a spacious open-floor plan, similar to a private abode with the concept of an inviting and cosy home away from home in which guests could wander through and feel right at home to choose the space that suited them best to relax and dine. Each area I encountered was even more beautifully appointed and inviting than the one before, which made it difficult to choose where to spend my time.
My first stop was the Dining Room, where Japanese Chef Takahashi Hideaki presides over an open plan working kitchen while preparing his Kaiseki Ryori cuisine. Patrons can watch as the chef meticulously prepares and assembles his Japanese delicacies. Already ten years at Shy restaurant, Chef Takahashi has gained a formidable reputation along with a loyal following. While sampling the canapés in the Dining Room, I was offered a glass of Pol Roger champagne and I continued my amblings.
Looking for something more substantial to eat, I found myself in the Pantry. Seen as the heart of the Penthouse, it had yet another open-plan kitchen made authentically French with an original and very chic white lacquered La Cornue Chateau stove and the resident chef waiting to serve up a home-cooked meal. This is where the comfort food is to be found and I could choose from an eclectic mix of Soto Ayam, Pumkin Soup, Nasi Kuning Mbeu, Mashed Potato, Aglio Olio Angel Hair Pasta, Dendeng Balado, Bebek Goreng Garing and Organic Roasted Chicken with every type of sambal on the side.
Breakfast and daily specials will be served in this cosy and inviting space, where you can choose to sit at a table or a comfy couch. I sampled their breakfast the morning after the opening event and am happy to report the eggs benedict was perfectly cooked, the croissant was light and buttery and the service was very attentive.
Afternoon tea and cocktails are served in the Living Room, which was adjacent to the Pantry, with all cakes and pastries made in house by French pastry Chef Gerald. I sampled Gerald's tri leche cake, tiramisu and plum clafouti, and they were all divine.
Finally, I stepped into the Library. This is where the Penthouse bar is located at one end of a sizable room with ample seating areas and a live band at the other end. The bar boasts a selection of curated wines, cocktails and classic liquors assembled by their resident sommelier. This was a serious looking bar. Sticking to my Pol Roger for the event, I decided to return in a few days and tested the barman on my favourite cocktail, the Negroni, and was not left wanting. He obviously knew his stuff and completed the drink with the orange peel being twisted and swished over the glass and finally dropped into it with a flourish. Upon reviewing the bar menu I applaud the bold decision to have a tapas selection that does not cling to any one cuisine and encompasses a range of Japanese, Indonesian, Indian and Italian dishes.
As I was leaving, I noticed one last unexplored room, intriguingly named the Gossip Room, which was the only area of the Penthouse behind a closed door. Upon entering…….
Well, actually, I think I will let you discover that room yourself!
THE PENTHOUSE
The Papilion
Level 4 Jalan Kemang Raya No. 45AA
T: +62 21 719 9921
IG: @thepapilion
FB: The Papilion
www.thepapilion.com