Toby's Estate Specialty Coffee Roaster has just opened its latest outlet at Grand Indonesia Mall. This is the fourth cafe in the region following its success at PIK Avenue, Pondok Indah Mall, and 23 Paskal Mall in Bandung, West Java. By highlighting the quality of its roastery, Toby's Estate invites guests to enjoy premium specialty coffees while indulging in a few Australian treats.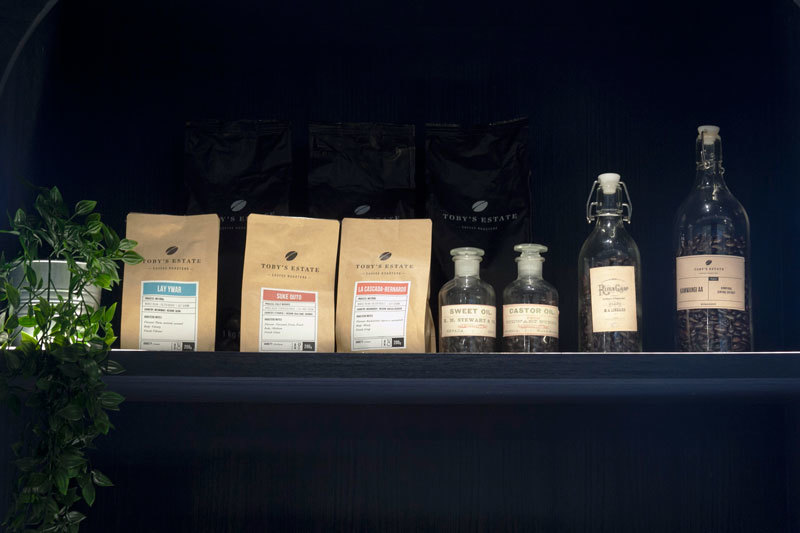 Strategically located on the Ground Floor of the West Mall at Grand Indonesia Shopping Centre, the cafe is inviting with its wooden accents and earthy tones. Large windows let natural light come through and the warm, relaxing ambience is the perfect setting for a meal.
Alvaro Sanchez, the Master Roaster of Toby Estate Asia has curated a menu featuring a variety of coffee beans from across the region including Java, Sumatra, Borneo, Papua, and Bali. In addition, coffee lovers can indulge in a brew made with beans from Nicaragua, Brazil, Guatemala, and Colombia.
For their seasonal features, Toby's Estate serves espresso blends varying in strength, body, acidity, flavour and aroma. Some of the signature drinks include Espresso Rico, Woolloomooloo, Broadway, Fairtrade Organic, and Cascadia Decaffeinated. Sanchez and his team have tasting notes in the packaging and encourage customers to engage in conversation with them about the coffee.
Toby's Estate is also passionate about food, and offers diners an authentic Australian brunch featuring favourites such as Avocado on Toast, Eggs Benedict Broadway Style, Truffle Egg and Bacon Croissant, Berry Bowl as well as Toby's Caesar Salad. There is also a range of other options such as pasta, donburi, and Asian selections which are available all day.
In the country, Toby's Estate is vendored by Imron J Kusuma who is the CEO of Toby's Estate Indonesia.
Kusuma remarked that coffee industry in Indonesia is growing which make the country to be home to many kinds of great coffee. Toby's Estate aims to participate in the home country by adapting the company's mission in coffee craftsmanship
"It's not only buying the coffee at the fair and just price, the team also builds a relationship with the farmers, educating them on how to plant, nurture, harvest, and treat the coffee from the very first time. All the efforts to produce only the finest coffee," Kusama said.
According to him, Toby's Estate implements the best practice approach to all of its activities under the 'S.E.E Philosophy' (Sustainable, Ethical and Environmental) to create a premium Arabica coffee beverages.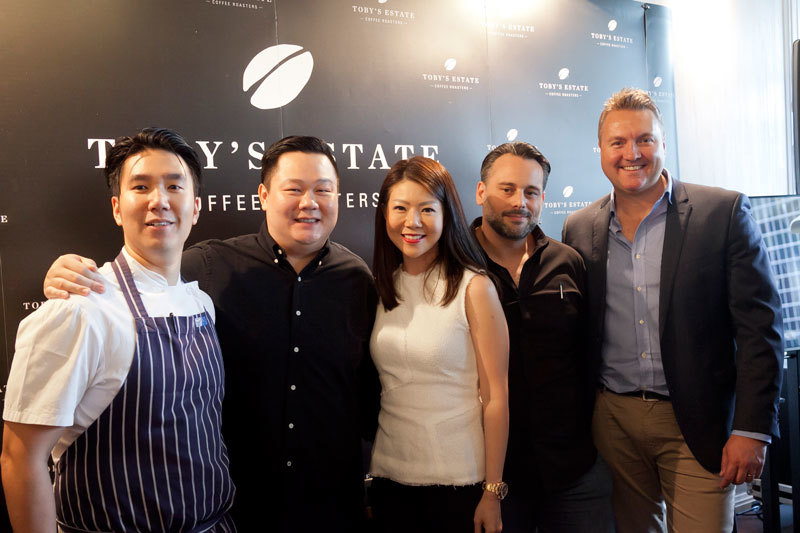 "It's all about understanding the process. We care about everything from crops to cups. We put a lot of effort to make a better life for our partners, from farmers to baristas. And foremost, we want to invite people here in Indonesia to appreciate our coffee," Kusuma added.
Toby's Estate cafés are located around the world including in New York, Singapore, the Philippines, and Kuwait. Toby's Estate was founded in Sydney, Australia by Toby Smith in 1997.

From his understanding of the upstream coffee industry, he brought the name of farmer, roaster and barista to be a part of the signature offerings in his first Toby's Estate Café, Espresso School and Roastery in Woolloomooloo, Sydney in 2001, which later continued to spread to other cities and later across the world.
In Australia, Toby's Estate can be found in Sydney, Brisbane, and Melbourne along with a loyal network of over 1,000 independent cafes. Next month, Toby's Estate Indonesia is expected to open more cafes in Jakarta and Surabaya.
Toby's Estate at Grand Indonesia
Seibu - Ground Floor, West Mall Grand Indonesia
Jl. M.H. Thamrin No.1, RT.1/RW.5, Kebon Melati
Menteng, Central Jakarta
Bean Shop: 0822 1338 5555
https://www.tobysestate.co.id/
Instagram: @tobysestateid