With its focus on top quality ingredients and in keeping with authentic traditions, Yeu Saigon Cafe hits the high notes for Vietnamese cuisine in Jakarta.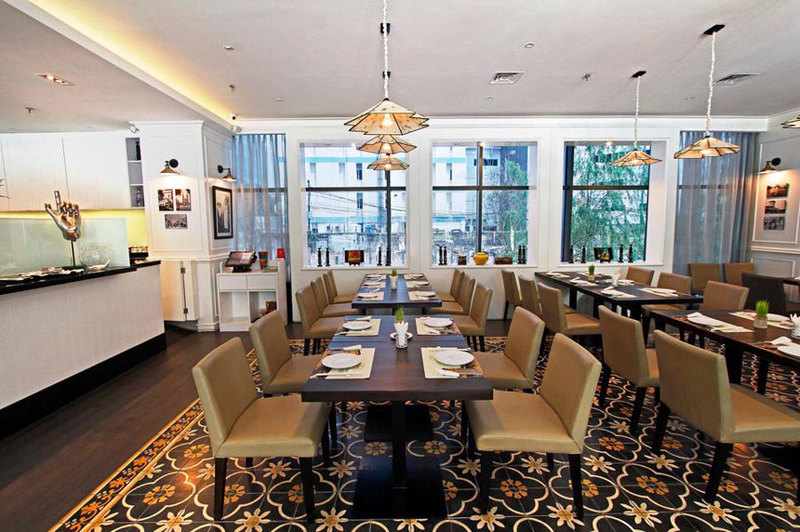 Situated at Gran Rubina Park, Epicentrum in South Jakarta, Yeu Saigon Cafe offers a culinary experience from Vietnam's northern, central and southern regions. The cafe offers homemade delicacies in its appetiser, entree, and dessert menus.Established in 2015, Yeu Saigon Cafe serves authentic and healthy Vietnamese. In keeping with the trend of eating healthy and as more people demand authentic food, Yeu Saigon Cafe Jakarta has curated a new menu, bringing new flavours for diners.
On the new menu are unique fragrant dishes such as Cha Ca La Vong (Hanoi Style Turmeric Fish and Dill Leaf served with shrimp paste), Bo Ne (Vietnamese Sizzling beef Australian ribeye with onion, egg, pate, cheese in a hot pan served with Baguette), Mi Delight (egg Noodle with Shrimp, chicken and quail egg, soup on the side), and Hu Tien Ca (the fish kwetiau with homemade satay sauce).
The classic favourites such as fresh roll, spring roll, pho and banh mi are always available. Diners can also sip traditional Vietnamese beverages such as Iced Fresh Kumquat, Tamarind, Dragon Fruit, and Coconut Iced Juice.
Owned by Tuyet Mai Le Thi and Praba Madhavan, Yeu Saigon Cafe truly brings authentic and healthful dishes. The owners are truly committed to maintaining the quality of the food using the best ingredients. Dishes do not contain monosodium glutamate (MSG) and any other non-essential amino acids seasoning. The special ingredients such Vietnamese vegetables are also supplied from local own farms, including those using urban planting techniques on Jakarta's skyscrapers.
Yeu means love in Vietnamese and is an honest expression of the owner's passion and personal experience with Vietnamese culinary traditions, as the cafe is expected to be the place to share happiness and affection. "Tuyet Mai Le Thi is native Vietmanese, and I lived in Vietnam for five years. We wanted to introduce healthy food to Jakarta because I was hard to find it here at that time [when we first moved here]," Madhavan said.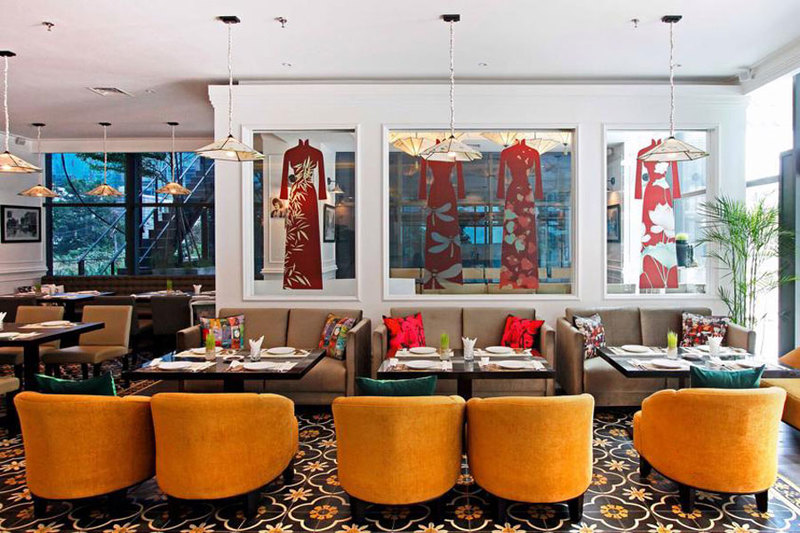 Decorated and designed in Vietnamese style, the cafe is the perfect venue to experience authentic dining as the food is also served by native Vietnamese chefs. Designated as a casual dining cafe, Yeu Saigon is suitable for business lunches where the culinary team provides private rooms for business meetings.
Part of Saigon Group, Vietnamese food aficionados can experience other dining venue besides Yeu Saigon Cafe such as Saigon Delight, and Madame Mai. This April, Saigon Group is expected to launch their other brand new dining venue "Com Ngon" which serves Vietnamese Claypot Rice, Grill and Steamboat.
Yeu Saigon Cafe
Gran Rubina Business Park
Generali Tower Lt. 1 Unit B
Rasuna Epicentrum Business District,
Rasuna Said, Kuningan
South Jakarta
T: +62-21 29115575
http://yeusaigoncafe.com/