Food connoisseurs in Jakarta will be delighted to know that there's a new Japanese dining destination that recently opened in Pondok Indah Mall 3. Yoka Yoka is a restaurant with a Japanese Izakaya concept, presenting a casual dining venue that offers a variety of Japanese delicacies starting from appetisers, a la carte options, Yoka Yoka Specialty, sushi rolls, sashimi, kushiyaki, agemono, soups & noodles, yakimono, Gohan-mono, Japanese desserts to an array of Japanese mocktails and cocktails.
As part of the prominent Sushi Tei Group, the delectable taste and quality of the Japanese culinary offerings served at Yoka Yoka are unquestionable. Even from the interior aspect of the venue, Yoka Yoka's design clearly incorporates a contemporary Japanese style with traditional Japanese elements. Yoka Yoka features an outdoor area that faces the Arteri Pondok Indah Road, which is one of the landmarks of the area, granting customers a stunning view of South Jakarta, and a VIP room for customers looking for a more private dining experience.
Yoka Yoka's Executive Chef, Kanahama Shinichi, is a Japanese culinary specialist with 25 years of experience in managing restaurants in the Roppongi area in Japan, an area renowned for its restaurants and bars
Each culinary offerings at Yoka Yoka retain its own uniqueness in terms of taste and presentation. For example, the Unagi Shirayaki menu presents unagi that is grilled directly before serving, which gives it a different flavour than unagi in general. Then there is the Inaniwa Udon, which is one of Japan's best regional dishes due to its centuries-old recipe and handmade process. Other recommended dishes at the restaurant include the Roast Beef and Sukiyaki, where the presentation of the Sukiyaki includes cotton candy that guests can dip into their Sukiyaki broth to add sweetness to it.
For the beverage selection, Yoka Yoka offers both alcoholic and non-alcoholic beverages. A recommended mocktail option is the fresh Peach Marry, while the popular cocktail selection is Yoka's Secret, which combines the sour and refreshing flavours of lemon and lychee, presenting the perfect beverage to enjoy while relaxing with friends. The dining experience wouldn't be complete without desserts, where the mainstay dessert at Yoka Yoka is Potato Mont Blanc, which is a sweet potato dessert wrapped in cream in the form of noodles.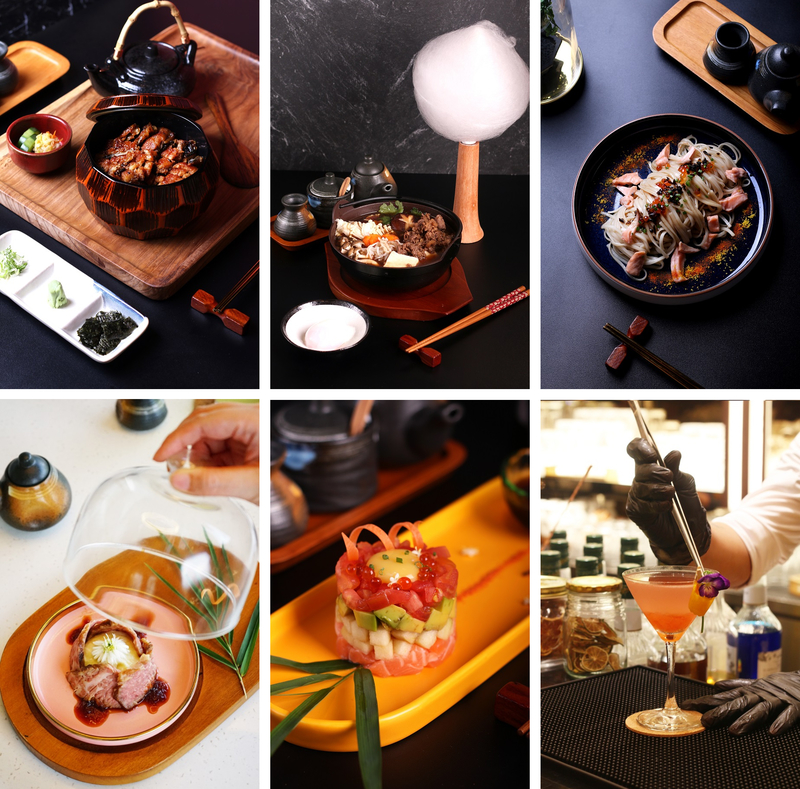 Featuring a wide variety of food and drink options with unique and premium presentations, Yoka Yoka offers friendly and affordable pricing, starting from IDR 35,000 for food and IDR 25,000 for drinks (excluding tax and service).
Yoka Yoka is open daily from 10am – 10pm. For more information, please call +62 21 2276 0650. To keep updated with their latest promotions, follow their official Instagram account @yokayokaid
Yoka Yoka
at Pondok Indah Mall 3, 2nd Floor #224B
Jl. Kartika Utama Blok V/TA, Jakarta Selatan
+62 21 2276 0650