This month, enjoy a range of chocolate desserts at Le Meridien Jakarta's restaurants.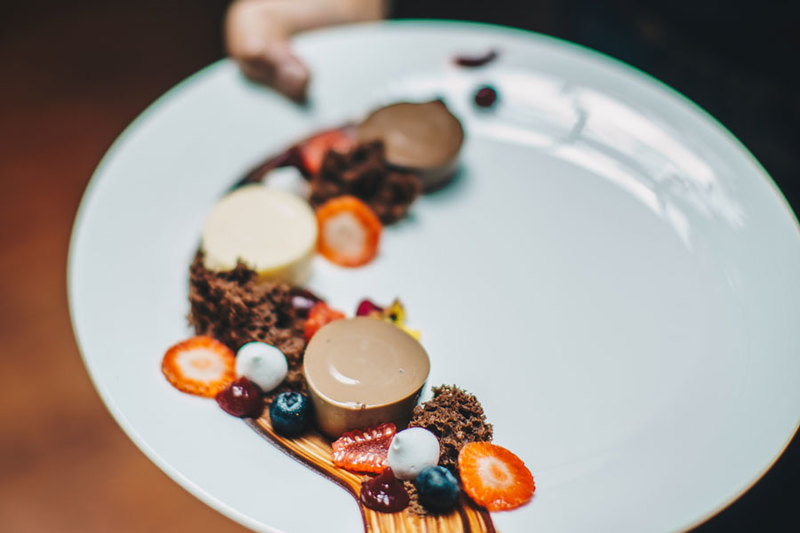 Ending a meal, simple or decadent, with chocolate is decidedly one of life's simple pleasures. All this month (and continuing to 10 May) Le Meridien Jakarta features decadent chocolate desserts across all its restaurants.
At La Brasserie, guests are invited to savour a lavish lunch or an indulgent dinner buffet and finish up with decadent chocolate desserts. New Executive Pastry Chef Tri Setyadi's dessert section includes Milk Chocolate Mousse, White Chocolate Trifle with Berries, Warm Chocolate Bonnet, Chocolate Almondine, and many more unique sweet treats.
To enhance the chocolate experience at La Brasserie Restaurant & Le Rendez-Vous Lobby Lounge, choose from the a la carte menu including warm chocolate pudding with chocolate mousse ice cream. Or indulge in the mini trio creme brulee with dark chocolate, milk chocolate and white chocolate flavours. For something cold, there's frozen milk chocolate souffle and mixed berries salad, chocolate flourless cake and white chocolate mousse.
Meanwhile, at Al Nafoura Middle Eastern Restaurant's the desserts take a Middle Eastern twist with hand-crafted dishes especially created for chocoholics. There's sumac spiced chocolate and date mousse or perhaps one could indulge in a Lebanese chocolate roll stuffed with sweet sesame. There's the Middle Eastern version of chocolate pudding, called Muhallabiah and not to be outdone, Turkish chocolate baklava.