The culinary scene in Canada has evolved significantly over the couple of years, and to introduce some of its most famous dishes in Indonesia, the Grand Hyatt Jakarta has invited Chef Joan Monfaredi from Park Hyatt Toronto to the city for the "Great Canadian Food Promotion".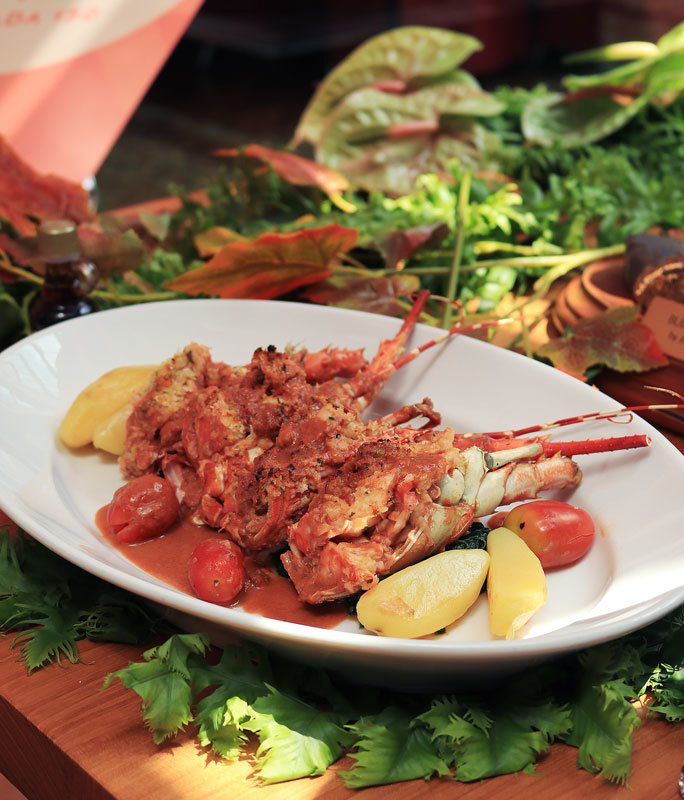 Until 18 April, diners are welcome to visit C's Steak & Seafood Restaurant at the Grand Hyatt Jakarta to get a taste of Canada through Chef Joan's special menu. Named one of "Canada's Rising Stars" in the hospitality industry by Hotelier Magazine and "Chef of the Year" twice for Hyatt Hotels and Resorts, Chef Joan has prepared a range of delectable dishes.
As appetizers, guests have a choice of Beef Carpaccio, served with fried brussel sprout leaves, braised cranberry, roasted chestnut crumbs, balsamic vinegar and pink peppercorn and the chunky Seafood Chowder, that comes with seared wild pickerel, mussels, clams, lobster, fresh chervil, cheddar tuille and is a staple in Canada, especially during the cold winter, but it also works its magic in tropical Jakarta.
The two stars of Chef Joan's menu, however, are the two dishes served as main course: the Live Canadian Lobster Thermidor - classically prepared lobster in crustacean sauce with sauteed spinach, herbed chateu potatoes and blistered grape tomatoes - the lobster is not only rich in flavour and texture, but also beautifully presented, stimulating both eyes and belly.
The second main course, Canadian Beef 3-Ways, consist of char-grilled fillet, braised shoulder and pan-seared wagyu chuck tender, served with spiced vinegar sauce, red wine demi-glace, chive gremolata, herb butter, potato puree, chervil potato crisp, crunchy onion ring, and tomato and garlic chips.
The Seafood Chowder and Canadian Beef 3-Ways in particular are rather filling, but it is advisable to leave room for dessert. Chef Joan's personal favourite, the Citrus Sensation, consists of a lemon bar with toasted meringue, key lime semi-freddo cub and orange mango bavarian creme, whereas the the other option is a whopping Trio of Chocolate Mousse Quenelle - an adequate finale for this Canadian feast.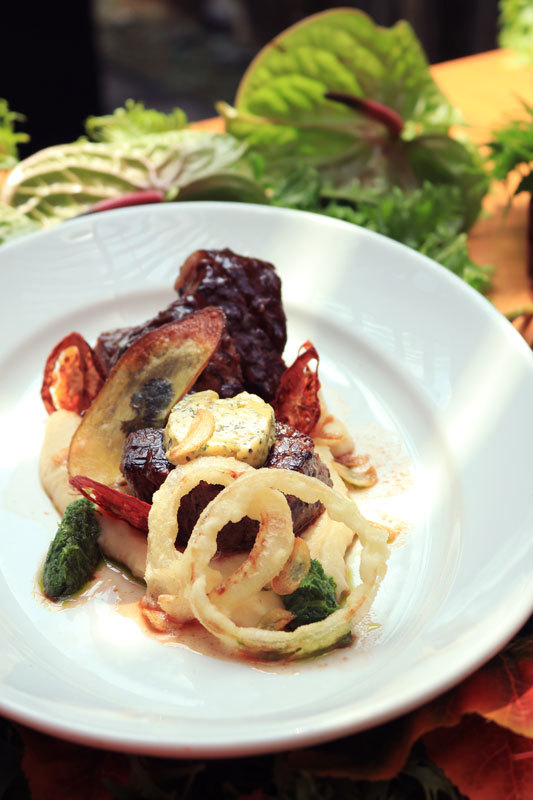 Nadia Bourely, Senior Trade Commissioner at the Canadian Embassy in Jakarta, said that this event was only one of the many ways through which Canada tries to increase its presence in Indonesia.
"When it comes to the agricultural sector, Canada and Indonesia have a mutually beneficial relationship," she said. "But I still think that we can do even more in agri-food and agriculture, so this is why I think that this event has excellent timing as it is only since December that Canadian premium beef is available in Indonesia, which is a fairly significant development."
The Canadian beef, she added, is available at several Hero supermarkets across Jakarta.
For more information about the "Great Canadian Food Promotion" or reservations, please call 021 2992 1383 or e-mail [email protected].