What's not to love of a rooftop bar in Jakarta? Beautiful views of the city, the crimson blue clouds above you, combined with melodious sounds of the metropolitan that all Jakartans are familiar with.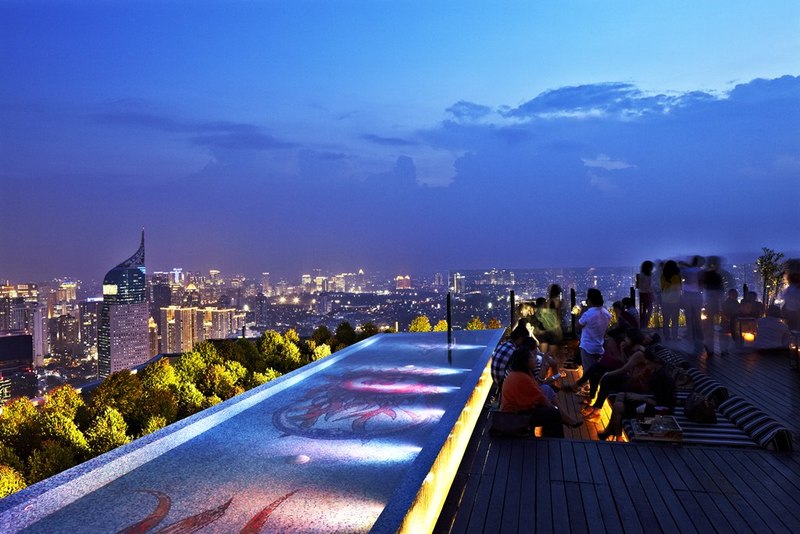 Situated at one of the highest points in the city, SKYE is located at the heart of the capital standing 56 stories high. Bringing you the best views of the city, we have comprised a list on how you can enjoy SKYE in other ways to make your evening complete.
Take in the breathtaking view with our Skyefit
Other than the fact that sunset will never look better from the top of a roof, the view from SKYE literally captures the best panorama of the city. With a ​270 degree view​showing the city lights, and a direct sight to the 'Selamat Datang Monument', the 56th floor will make you feel a new level of appreciation of the city. Our ​monthly Monday fitness program​featuring kickboxing, pilates and yoga is the perfect way to enjoy the most breathtaking sunset view of the city. Each session starts at 16:30 and ends just in time for that golden glow in the sky.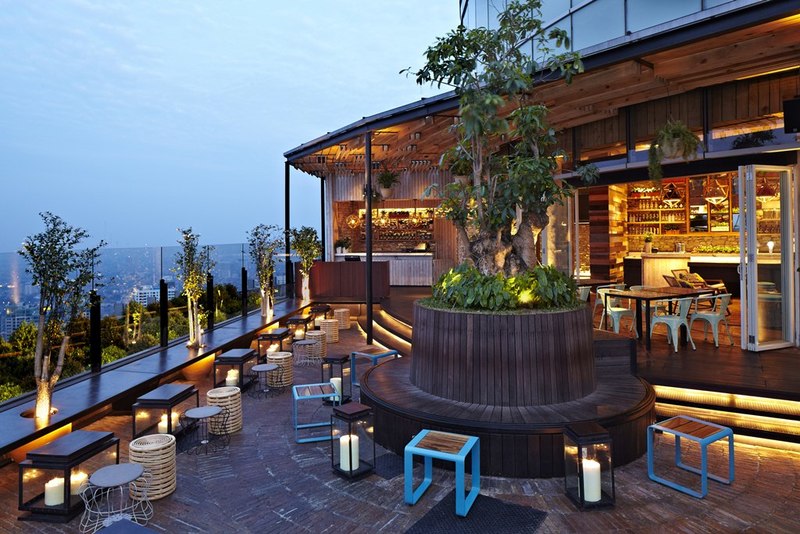 Dine at our award winning restaurant
Offering a variety of international cuisines, ranging from Asian to Mexican, the food available in SKYE has something for all tastes. ​Adorned with a unique Southern American architecture, your dining and drinking experience will be elevated to a new high.​
Enjoy our weekly entertainment options at the lounge
Adding to the architecture and interior of the space, the cozy lounge area is constantly filled with entertainment almost every day of the week to complete the skyline view of the city lights. From free flow wine every Wednesday to a DJ on the deck for RnB Nights every Friday, our entertainment options fully gives out a taste of the Good Life.
Adding to our list of entertainment is our most recent addition which is our ​Thursday Live Session featuring Kanda Brothers​.A favorite in the eyes of Jakartans, Kanda Brothers brings their charismatic flare of music ​every week starting 9 pm​to play our favorite tunes to sing along. Adding to the eventful Thursday night is a special promo "Make It Double" on 2 bottles or glasses of selected spirits.
SKYE
BCA Tower, Level 56
Jalan M.H. Thamrin, No. 1
T: +62 21 2358 6996
IG: @skye_56
FB: SKYE.jakarta
www.ismaya.com/eat-drink/skye
This venue participated in the 2019 BRBCA. See the winners here!