Amuz is one of Jakarta's premier dining establishments and a place for serious gourmands to gather. Helmed by Chef Gilles, the dishes here are supremely delicious and exude classic French flavour, albeit with a few creative twists.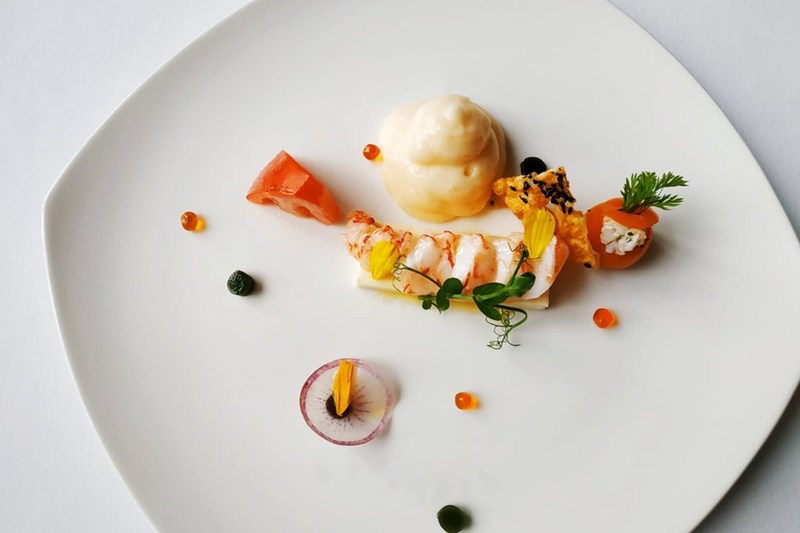 As part of the Good France gastronomy event this year, Chef Gilles has put together a menu highlighting French cuisine with a few tropical accents.
To start, there's a warm cup of mushroom soup. Light on the palate and delicious throughout, this is the perfect opener.
As a nod to local produce, the first course is poached Lombok langouste with buffalo mozzarella. Chef Gille's creation retains the natural flavours of the crustasean, while combining it with delicate accompaniments, rendering this opener a winner right away. In keeping with the seafood theme, the meal proceeds to Escargot. Here, snails are baked in their shell in a fresh garlic-herb butter and served on a disc of toasted walnut bread. Savour the delicate flesh of the snails before proceeding to enjoy the delightfully crisp bread, which, by this time, has absorbed all the deliicious juices of the escargot and provides a crisp finish.
The next course features a lustier dish, duck. Canard a L'Orange arrives at the table featuring thickly sliced duck, slow roasted and served with orange sauce, candied orange skin, slices of Brussels sprouts and knobs of butternut mousseline. Resolutely satisfying, one is left filled without feeling overfed.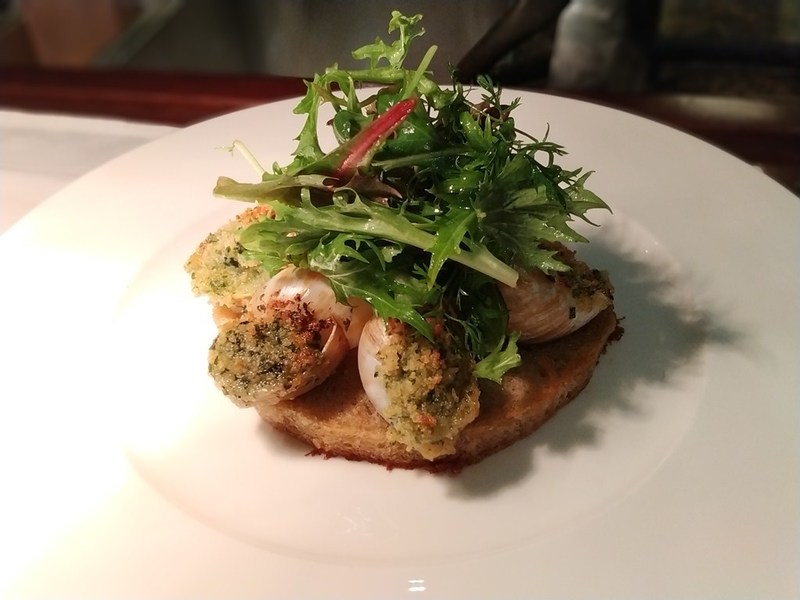 A cheese course forms an interlude during the hefty repast with a sample of camembert, comte and blue cheese along with dried fruit and house-baked warm bread.

To finish, a local twist of a coconut parfait served in a chocolate shell fashioned like a coconut is brought to the table. A sugar "umbrella" is served to accentuate the tropical twist alongside mango jelly and a tropical fruit salsa.
A choice of wine from the exhaustive wine list is available.
This menu is available for dinner until 25 March and is priced at IDR 650,000 ++.
For more information about Good France Gastronomy Festival, click here.
AMUZ Gourmet
Energy Building 2nd Floor,
SCBD, Jakarta 12190
T: +62 21 250 5064
FB: AMUZ Gourmet Restaurant
www.amuzgourmet.com
This venue participated in the 2019 BRBCA. See the winners here!