Lavished in quality and authenticity, Dilmah Tea hosted a classy afternoon tea experience last month with Robert Schinkel, Brand Ambassador of Dilmah Tea Mixology at the Papilion Pacific Place Jakarta.
There is a very skilled art in creating such an iconic experience as afternoon tea. Among the world's most skillful mixologists is Robert Schinkel, a tea sommelier and cocktail bartender who hails from the Netherlands. Having known as Dilmah's legend on tea mixology for more than a decade, Robert are committed to crafting and brewing tea-based beverages. Last month, he had the opportunity to visit Jakarta and was pleased to serve his friends and media colleagues at the signature Af t Noon experience at the Papilion Pacific Place Jakarta.
Be mesmerised in the deepening of tradition packed in a contemporary way by Dilmah's t-Lounge, Dilmah tea expands its international network through t-Lounge in relation with Huize van Wely Jakarta. Pacific Place Mall Jakarta is the first Dilmah tea lounge in Indonesia. Carrying a different concept from other existing lounges, Dilmah t-Lounge provides new innovations in food and beverages as well as in marketing food and drinks from Huize Van Wely.
Creating a unique and personal experience for guests, the Af t Noon experience by Dilmah is the perfect way to spend a leisurely afternoon with friends, family and colleagues in the wonderful ambience of the Pacific Place Mall, Jakarta. Indulged by premium collection of hand-picked teas, guests were spoiled with a varied range of non-so-clichéd foods and beverages.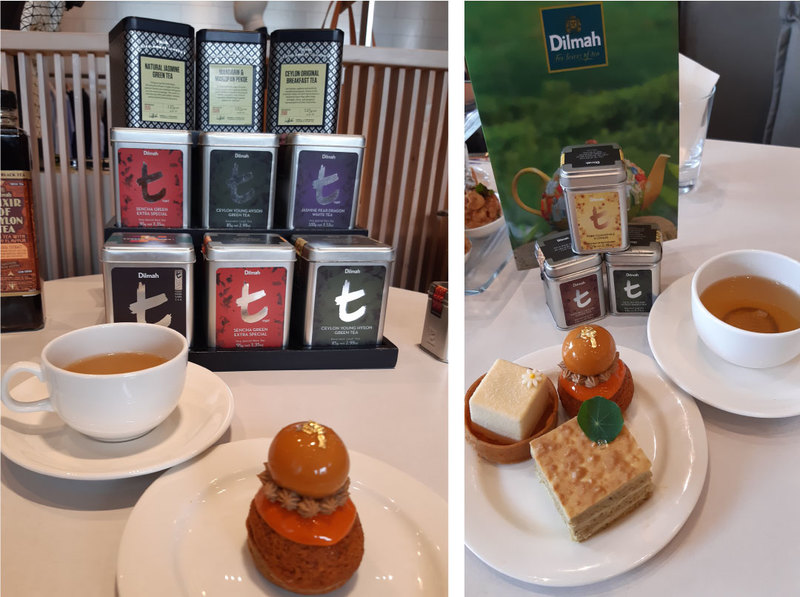 Notable speakers at the event included Eliawati Erly, the Vice President of PT. David Roy Indonesia, the sole agent and distributor of Dilmah Tea in Indonesia. While she was highlighting her speech about Dilmah premium tea selection, Robert Schinkel was creating another highlight featuring a well-done mixology demonstration that involved two different types of tea; Chilled Dilmah Rose Tea with French Vanilla, Peach Brine, White Chocolate syrup and Zest of Orange in a wine glass and Jasmin Green Tea.
Served in a smokingly ice in drinks, Robert has created such a truly exceptional way of adding essence to tea experience. The two different teas and the rest of ingredients were blended into the wine glass created Jasmin fragrance with twist of Rose with Vanilla flavor.
A mixology tea demonstration by the winners of Tea Inspiration for the 21st century (Ti21) Competition Ellyas Syaban and Pastry Chef Saskia Auryn Nugraha also became the highlight of the day. Tea-infused Dessert Religieuse paired served with Dewdrop paired with Ceylon Green Tea and Zomerse paired with Sencha Green Tea made a very interesting and yummy taste!
Dilmah Tea Indonesia
Jalan Panglima Polim No.100
T: +62 21 739 9221
IG: @dilmahteaindonesia
FB: @DilmahIndonesia
www.dilmahtea.com