AMUZ Gourmet is known for its innovative dishes, colourful flavours and excellent product selection.
The French restaurant, helmed by Chef Gilles Marx, also continues to create special dishes each month depending on the available products on the markets worldwide.
This month, Girolle mushrooms are in season, as well as Miyazaki Beef, which is specially flown in from Japan, as well as Monkfish from Brittany, France.
Girolle mushrooms belong to the most expensive and sought after wild mushrooms. The trumpet-shaped fungi in a golden-yellow colour are known for their rich flavour. They are best eaten fresh – and the culinary team at AMUZ will prepare them in many different ways to show their versatility.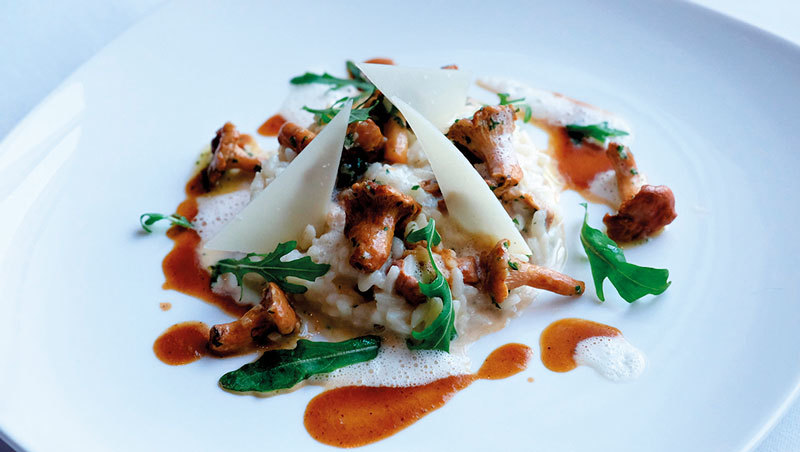 Miyazaki Beef is 100% purebred Japanese Wagyu from the Miyachiku co-op, from the Kuroge Washu breed of cattle, also known as Japanese Black. It is one of only four Wagyu breeds that exist today. Miyazaki Wagyu is recognized for its cherry red colour, tender texture and great dense meat taste. The snowflake-like fat is evenly distributed and produces a non-greasy flavour.
The white meaty flesh of Britany Monkfish is often compared to lobster, whereas the Monkfish itself has an extraordinary appearance, with a flattened head, a tapering body and mottled-brown, glossy skin.
Chef Gilles Marx will create a number of unique dishes using these special ingredients that can be enjoyed at AMUZ during the month of August.
For further information, send an email to [email protected] or call +62-21 250 5064.