The Spanish tradition of tapas is perfect in a city like Jakarta where diners are constantly in search of restaurants to stop by on the way home either for short business meetings or a quick rendezvous with friends. Throw in some great drinks and great music and, for the most part, diners will give the place a try. Obviously, what stands out is the quality of food and drink as well as ambience, and that is where Boca Rica stands out.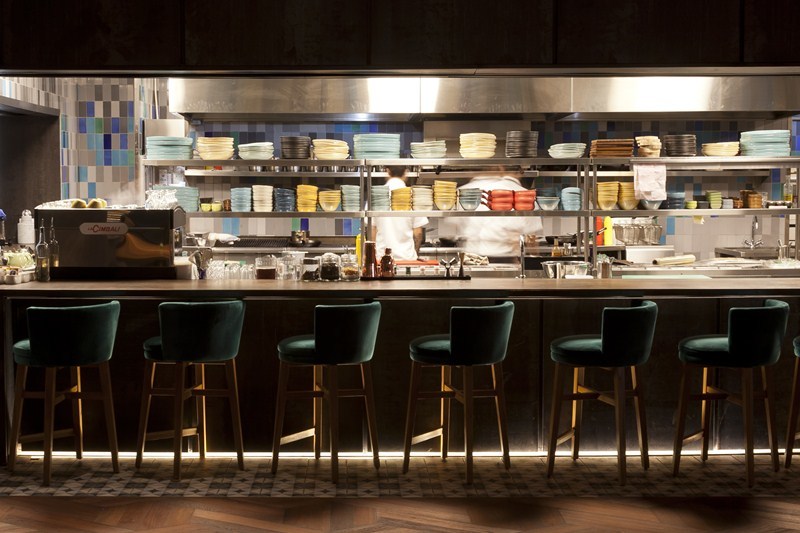 Nestled in the lobby level of Crowne Plaza Hotel, the bar and restaurant is certainly worthy of a visit either for lunch or dinner. The vast space is emblematic of buildings that were constructed at a time when space wasn't as much of a premium and builders took advantage of copious opportunity to plan wisely. With a stage for bands to perform - which often happens over the weekend - or the more common weeknight live music band, Boca Rica should definitely be on one's radar especially given its strategic location along Jl. Gatot Subroto.
Stop at the bar which offers a plethora of drinks including Mi Chica, a gin-based cocktail which combines rose tea puree, simple syrup, lemon juice and egg white, or a Numero Ocho which brings together gin, lemon juice, Aperol, passion fruit syrup, grapefruit soda, cherry bitters and egg whites in a purple concoction that is best paired with dishes that have a bit of a kick. If you're more inclined to choose something that's almost like dessert in a glass, there's the Cafe Express Choco Latte where rum is combined with a coffee liqueur, Irish cream, milk, espresso, vanilla syrup and cinnamon syrup. Although sweet, it does have some heft and could well be a dessert order - rather like a nightcap, if you will.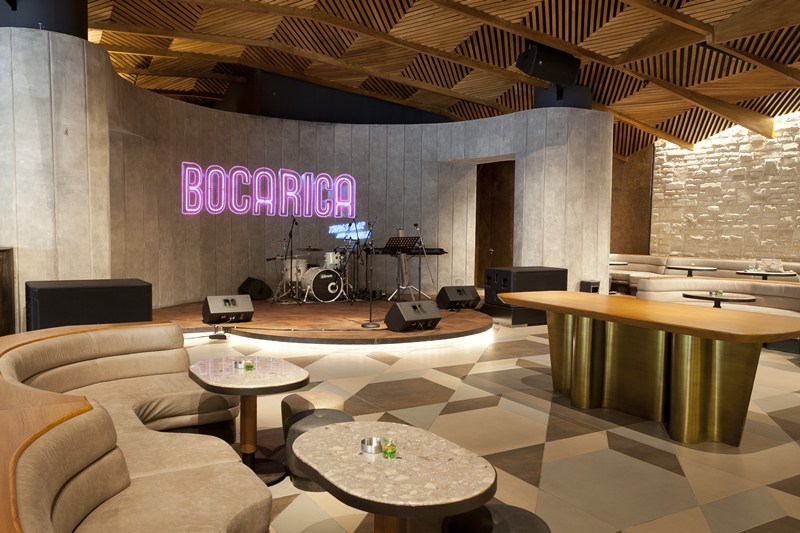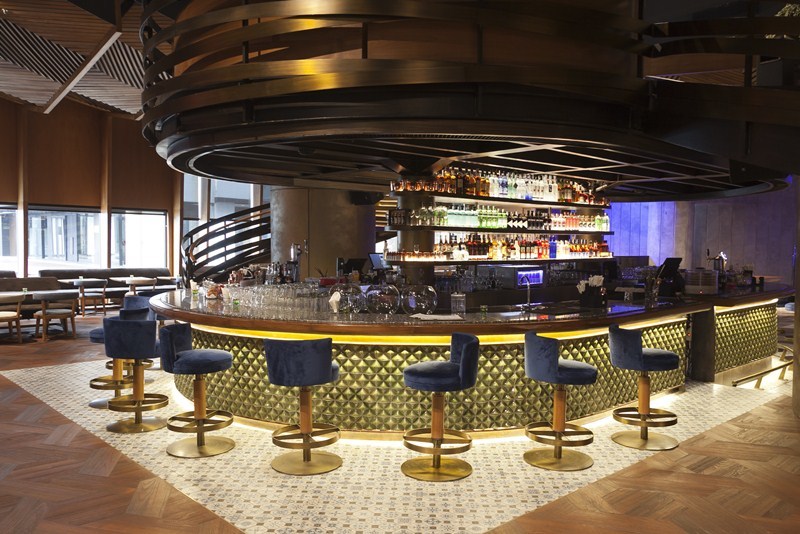 Tapas is always interesting with its bite sized portions and the restaurant hits the high notes here. Brie and apples are baked on baguette slices for the perfect crunch of crostini. For something that is sure to transport one to Spain, go for the Gambas Al Ajilo. Shrimp is cooked in tomato garlic and parsley for a resolutely delicious finish that is best enjoyed with slices of toasted baguette. Each mouthful is a delight - and I'd recommend you order a few of these! For those with gutsier appetites there's the dry aged beef, a 30-day aged sirloin, served in strips and with Roquefort cheese melted over it. Semi dried tomatoes and nuts are added which give the dish a bit of oomph. If you're a fan of the quesadilla, they are quite the treat here. Order up a plate with drinks and you won't be disappointed.
For mains there are options such as tenderloin and lamb cutlets but what stands out is the seafood paella, Spain's stalemate and the perfect combination of starch and protein for a delicious meal. Here, seafood - mussels, clams, shrimp and squid are cooked with saffron rice and served in medium sized paella pans which generously serve one or can be portioned off into a few servings to be shared.
For its ambience, its attentive service, food and definitely beverages, Boca Rica is definitely recommended - any time you find yourself in need of a break from the buzz of Jakarta's golden triangle.
Boca Rica Tapas Bar & Lounge
Crowne Plaza Hotel
Jl. Gatot Subroto Kav. 2, Jakarta
T: +62-21 522 0730
www.bocaricajkt.com