You may know Oakwood Premier Cozmo as a luxury serviced apartment located in the central business district of Mega Kuningan. While that's true, there's more to the establishment that meets the eye. Here you'll also find its signature restaurant, Oakroom Restaurant & Bar, a promising addition to Jakarta's dining scene.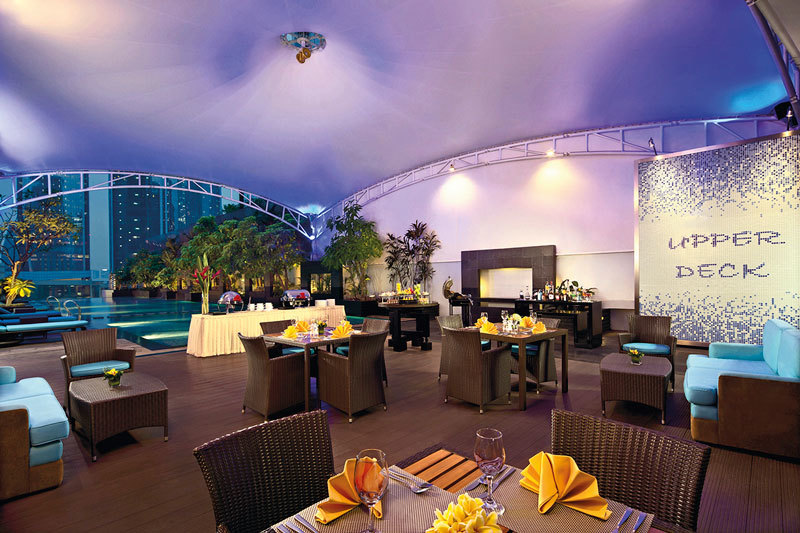 Oakroom Restaurant & Bar presents an excellent selection of dishes made from natural and fresh seasonal ingredients. The menu includes international gourmet classics, local Indonesian and Asian favourites. A look at the dishes on offer will tell you it's a heaven for foodies. Over in the Western section, there are Norwegian Salmon served with Aioli Sauce and Ratatouille Vegetables, Australian Meat Pie, Saddle of Lamb Baked in Herb Crust and a range of crispy thin-crust pizzas – among other international items.
The layout of the restaurant is divided into five areas – the indoor Restaurant section, the Lounge, the Bar, an outdoor Al Fresco section and the Upper Deck adjacent to the swimming pool. With a total seating capacity of 144, the areas transit seamlessly from one to the other and are designed to hold different numbers of people at any time, making it a perfect choice for either business, private or social functions.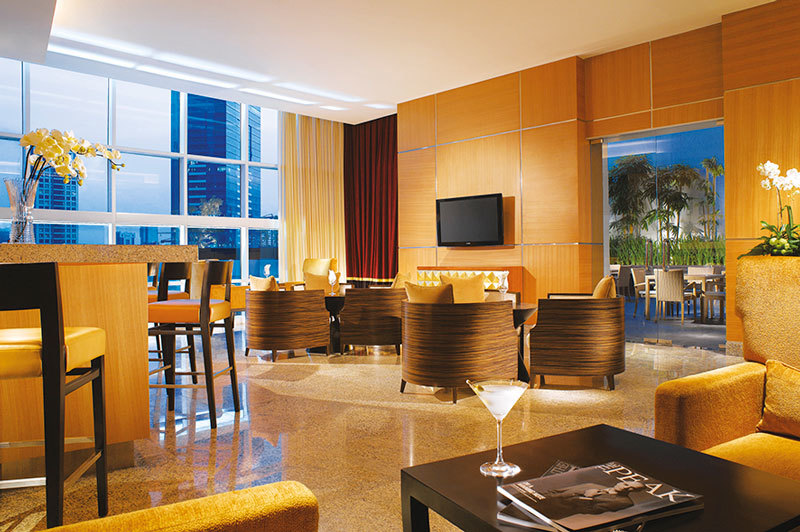 Oakroom Restaurant & Bar is located on the third floor of Oakwood Premier Cozmo Jakarta, a place known for its blend of luxury and comfort. The ambiance here is ever relaxed and friendly, yet another reason why it's a popular setting for casual dining.
Oakwood Restaurant & Bar
Oakwood Premier Cozmo Jakarta
Jl. Dr. Ide Anak Agung Gde Agung, Blok E4.2 No 1
Mega Kuningan, Jakarta 12950
T: (+62-21) 2554 2300
F: (+62-21) 2554 2400